LAKE DULUTI HALF DAY BIRDING TOUR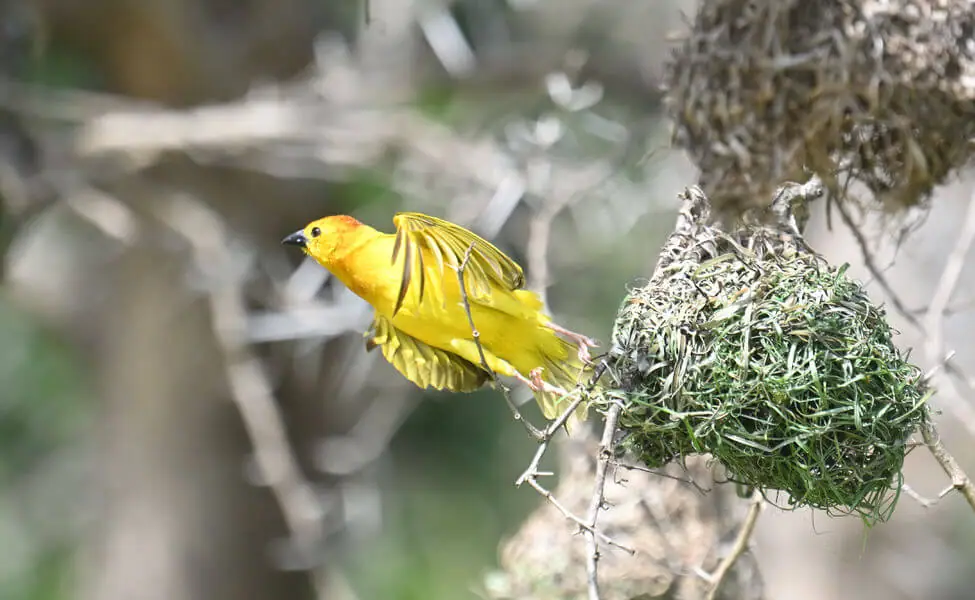 Our Lake Duluti Half Day Birding Tour visits this beautiful crater lake, located in the town of Arusha, in Northern Tanzania. This magical crater lake is surrounded by forest and provides a great habitat for many birds' species. It provides a great place for a morning or afternoon half day birding tour in Northern Tanzania.
Depending on the time we leave the hotel, we shall enjoy some roadside birding on our way. We shall then bird the shores of Lake Duluti as we seek the local birds' species. We shall also get to board small canoes here and enjoy birding from the water round the lake edges.
We shall also get to enjoy views of Mt. Meru on the way to Lake Duluti.
We shall then head back to our hotel, marking the end to our lovely Lake Duluti Half Day Birding Tour.
Highlight birds
Taveta Golden Weaver, Grosbeak Weaver, Village Weaver, Silvery-cheeked Hornbill, Crowned Hornbill, White-eared Barbet, Giant Kingfisher, Malachite Kingfisher, African Darter, Purple Heron, Black Heron, Little Egret, Hamerkop, African Fish Eagle, African Palm Swift, Great Cormorant, Tropical Boubou
Highlight mammal and others
Syke's Monkey, Nile Monitor Lizard
Habitats covered
Wetland, Forest
Photographic opportunities
Excellent
Special moments
Mt. Meru views, Canoeing on Lake Duluti, special birds of Tanzania