Kenya Birds Photography Tour
Kenya Birds Photography Tour
Trip duration
8 days/ 7 nights
DAY 1: ARRIVAL IN NAIROBI

We shall arrive on our Kenya Birds Photography Tour via Nairobi; the tourism capital of Kenya.
Depending on your arrival time and how tired you may be from the flights, you can choose to add an extra birding session this afternoon. Otherwise, you can relax and enjoy the local city birds from your hotel.
Night in Nairobi.
DAY 2 AND 3: TSAVO EAST NATIONAL PARK
Our Kenya Birds Photography Tour will depart for Tsavo East National Park; which has more open savannah than her sister Tsavo West National Park. This area is very diverse and occupies a vast land mass across the drylands of Eastern Kenya.
The park is bathed by the massive Athi-Galana-Sabaki River, which serves as the lifeline of this great park. Birding and other wildlife will be very interesting and you can expect lots of diversity.
Nights in Tsavo East.
DAY 4 AND 5: TSAVO WEST NATIONAL PARK
Continuing our Kenya Birds Photography Tour, we shall head to the vast Tsavo West National Park, where we shall spend the next days.
We shall visit the Mzima Springs, a superb wetland where birding can also be done on foot. There will also be great mammals to look forward to. We may also choose to visit the Lake Jipe area where we shall scan the wetland for more localised species, both on the lake shores and also the nearby dryland.
Nights in Tsavo West.
DAY 6 AND 7: AMBOSELI NATIONAL PARK
We shall then head to Amboseli, at the foothills of Mt. Kilimanjaro- where more adventure awaits. This scenic park is graced by the mighty Savannah Elephants, and hosts the longest and most famous elephant research program in the entire World.
The mammals here are great indeed and we shall take time to enjoy them. The local birds are great and we shall be hoping to enjoy many species to add to our Kenya Birds Photography Tour list.
We shall continue birding here the following day as we seek species we may have missed earlier.
Nights in Amboseli.
DAY 8: AMBOSELI TO NAIROBI
On this day, we shall enjoy an early morning game drive in Amboseli; seeking more species for our photography tour. We shall then head to Nairobi.
Later, we head to the airport; marking the end to our lovely Kenya Birds Photography Tour.
Highlight birds
White-headed Mousebird, Saddle-billed Stork, Jameson's Firefinch, Mouse-coloured Penduline Tit, Acacia Tit, Harlequin Quail, Two-banded Courser, Scaly Chatterer, Red-naped Bush-Shrike, White-bellied Canary, Taveta Golden Weaver, Golden Palm Weaver, Eastern Yellow-billed Hornbill, Blue-capped Cordon-Bleu, Somali Bunting, Tiny Cisticola, Pale Prinia, Black-throated Barbet, Red-fronted Tinkerbird, Pygmy Batis, Variable Sunbird, Tsavo Sunbird, Common Greenshank, Kittlitz's Plover, Grey-headed Gull, Whiskered Tern, Pearl-spotted Owlet, African Wood Owl, 
Donaldson-Smith's Nightjar, Nubian Nightjar, African Pipit, Pied Kingfisher, Malachite Kingfisher, African Orange-bellied Parrot, Kenya Sparrow, Northern Carmine Bee-eater, Golden-breasted Starling, Shelley's Starling, Magpie Starling, Abyssinian Scimitarbill, Flappet Lark, Red-winged Lark, Friedman's Lark, Chestnut-backed Sparrow-Lark, Chestnut-headed Sparrow-Lark, African Cuckoo-Hawk, African Hawk-Eagle, Grasshopper Buzzard, White-headed Vulture, Egyptian Vulture, Broad-billed Roller
Highlight mammals and others
Leopard, Cheetah, African Lion, Cape Buffalo, Maasai Giraffe, Savannah Elephant, Black Rhino, Nile Crocodile, Nile Hippo, Common Zebra, Fringe-eared Oryx, Lesser Kudu
Habitats covered
Savannah, Wetlands, Semi-arid Scrubland
Photographic opportunities
Excellent
Special moments
African Big 5, Mt. Kilimanjaro, Tsavo, Shetani Lava, Mzima Springs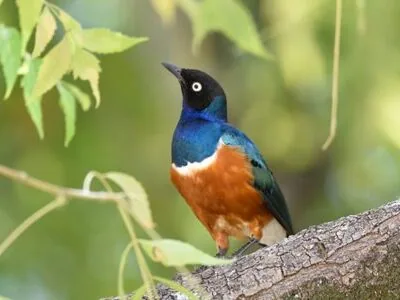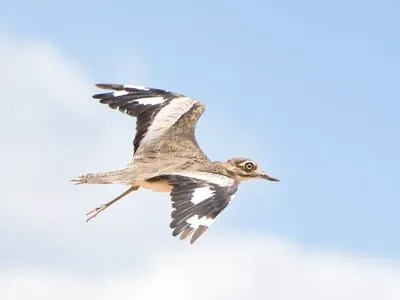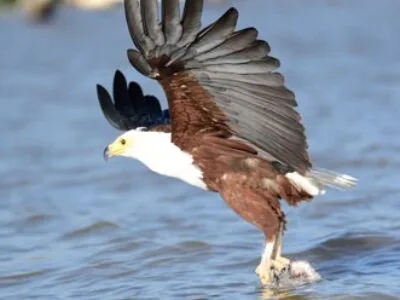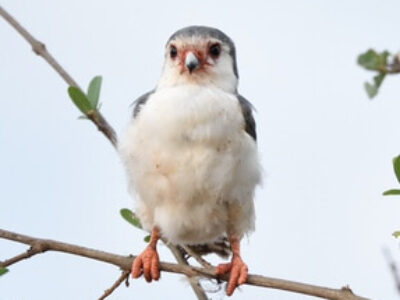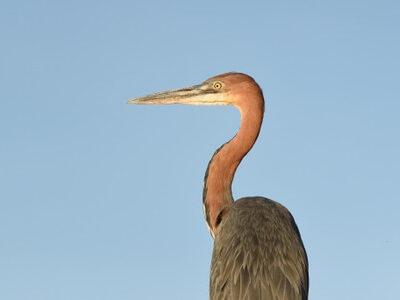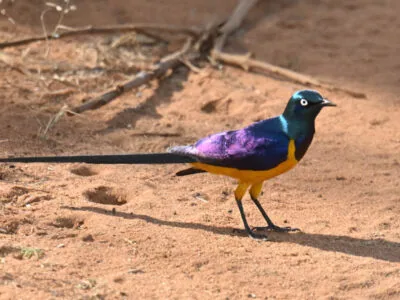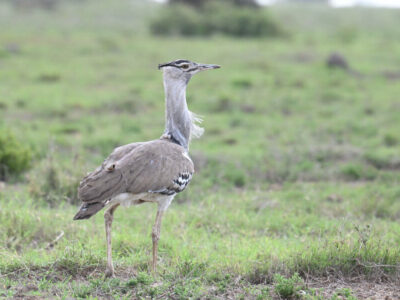 Let's plan your next adventure in East Africa.