Northern Uganda Birding Safari
NORTHERN UGANDA BIRDING SAFARI
Trip duration
14 days/ 13 nights
The Northern Uganda Birding Safari can be combined with our Uganda Birding Safari; to form our famous Uganda Mega Birding Safari.
DAY 1: ARRIVAL AND POSSIBLE WALK AT ENTEBBE BOTANICAL GARDENS

We shall arrive via Entebbe, where our team will be ready to receive us. We shall then transfer to our hotel, located nearby.
If time allows, and depending on how tired we are from the flights, we may choose to enjoy a short bird walk at the Entebbe Botanical Gardens. This will help us kick-start our Northern Uganda Birding Safari.
Night in Entebbe.
DAY 2: MABAMBA SWAMP TO JINJA (THE AMAZING SHOEBILL)

On this day, our Northern Uganda Birding Safari takes a trip to the famous Mabamba Swamp, a nice place to search for the Shoebill. Here we shall enjoy a boat trip, in a traditional canoe. The swamp is very productive and holds a huge variety of birds' species. We may also be lucky to find the rare Sitatunga Antelope.
In the afternoon, we shall drive to Jinja; often called the source of the River Nile.
Night in Jinja.
DAY 3: MABIRA FOREST
We shall leave the hotel early and head to the beautiful Mabira Forest; where birding will be active all day. Mabira Forest is always a key site on our Northern Uganda Birding Safari; often producing amazing forest-dependent species.
Mammals to expect here include Red-tailed Monkey, Grey-cheeked Mangabey, Alexander's Bush Squirrel, Yellow-backed Duiker, Black-fronted Duiker and Chequered Sengi.
We shall enjoy our picnic lunch here. Later we shall do some more birding, to try for extra species. We shall then return to our hotel for the evening.
Night in Jinja.
DAY 4: JINJA TO PIAN UPE GAME RESERVE (FOX'S WEAVER, UGANDA'S ONLY ENDEMIC SPECIES)
We shall then drive North from Jinja as we enjoy roadside birds; where rice fields yield many waterbirds.
This afternoon we shall enjoy a visit to the swamps at Pakwi. This area is a great birding spot that is not visited by most birding safaris. We shall explore the fringes of Lake Bisina and Lake Opeta. Our main quest here will be searching for Uganda's only endemic species- the Fox's Weaver. This is a major highlight on our Northern Uganda Birding Safari.
Night in Soroti.
DAY 5: PIAN UPE GAME RESERVE TO KIDEPO; VIA MATHENIKO GAME RESERVE AND BOKORA WILDLIFE RESERVE

We shall leave our lodge early and head to a less-explored part of Uganda. On the way, we shall enjoy birding a nice dry bushland area; where we often score many exciting birds typical of the nearby Northern Kenya region.
We shall explore the areas of Matheniko Game Reserve, Mount Moroto and Bokora Wildlife Reserve. This area allows us to see many arid country species that are special to the Northern Uganda Birding Safari. We may also enjoy some local mammals such as the Roan Antelope- an uncommon mammal for Uganda.
Night in Kidepo.
DAY 6 AND 7: KIDEPO VALLEY NATIONAL PARK
We shall spend this time birding in Kidepo Valley National Park, where we shall be hoping to enjoy loads of birding and big game. This is the best birding and big game location in the entire North-east Uganda.
We shall keep an eye for the local mammals such as Savannah Elephant, Oribi, Cape Buffalo, Rothschild's Giraffe, Uganda Kob, Cheetah, African Lion, Patas Monkey and Gunther's Dik-dik.
Birding will be exciting and we shall scan this vast savannah for species we may not have seen during the Northern Uganda Birding Safari.
Nights at Kidepo.
DAY 8, 9 AND 10: MURCHISON FALLS NATIONAL PARK
Leaving Kidepo Valley National Park behind, we shall enjoy roadside birding as we head to North-west Uganda. We shall bird the vast Kitgum and Gulu areas. Our next destination, on the amazing Northern Uganda Birding Safari, is Murchison Falls National Park.
We shall enjoy game drives in this beautiful park; which is the largest park in the entire Uganda. We shall keep an eye for mammals such as Patas Monkey, Bunyoro Rabbit, African Lion, Leopard, Lelwel's Hartebeest, Nile Hippo, Uganda Kob, Rothschild's Giraffe and African Elephant.
We hope to enjoy great birding, as we also trace any species we may still be missing from this part of Uganda. On one afternoon, we shall enjoy a boat ride across the Victoria-Albert Nile, where several waterbirds will be present. Nocturnal species are also a big highlight of this area, and we shall make an evening drive to try for these too.
Nights at Murchison Falls.
DAY 11: MURCHISON FALLS TO BUDONGO FOREST; VIA BUTIABA AND LAKE ALBERT
On this day we shall cruise through Murchison Falls National Park, on a game drive. We shall continue exploring the rich habitat that spans across the Butiaba Escarpment, overlooking the beautiful Lake Albert. We shall enjoy several stops to watch local specials in this area; up to the valley floor.
We shall also enjoy the phenomenal forest birding at Busingiro- we shall have an opportunity to return here the next day. In the afternoon we shall arrive in Masindi, next to Budongo Forest- a key site for our Northern Uganda Birding Safari.
Night at Masindi.
DAY 12: BUDONGO FOREST AND THE ROYAL MILE
This is a beautiful Guinea-Congolian Forest, often regarded as one of the best birding locations in Uganda. On this Northern Uganda Birding Safari, we shall enjoy a full day birding in this amazing forest. We shall track species across the famous Royal Mile and also the Busingiro area.
We shall keep an eye for the local Boehm's Bush Squirrels, Blue Monkeys and Guereza Colobus Monkeys.
Night at Masindi.
DAY 13: KANIYO PABIDI FOREST TO ZIWA RHINO SANCTUARY 
On this morning we shall bird the Kaniyo Pabidi Forest; where we hope to spot the rare Puvel's Illadopsis. The local Chequered Sengis will hopefully warm our views as they cross the forest paths.
We shall then head to the exciting Ziwa Rhino Sanctuary; which is the only conservation area within Uganda where wild rhinos roam free. We shall enjoy photographing the Southern White Rhinos as we learn their Biology with our guide. We shall then enjoy an afternoon of birding here; seeking several special birds that Ziwa hosts. 
Night at Ziwa.
DAY 14: ZIWA RHINO SANCTUARY TO ENTEBBE

We shall enjoy morning birding at Ziwa Rhino Sanctuary, seeking species we may have missed the previous day.
Continuing towards Entebbe, we shall keep an eye for more birds that we may not have seen on our Northern Uganda Birding Safari. In the afternoon, we shall arrive in Entebbe.
We shall then take our airport transfer for the evening flights home- marking the end to our lovely Northern Uganda Birding Safari.
Highlight birds
Shoebill, Fox's Weaver, African Pygmy Goose, Allen's Gallinule, Black Heron, Rufous-bellied Heron, Red-throated Bee-eater, Collared Pratincole, Rock Pratincole, Fox Kestrel, African Swallow-tailed Kite, Denham's Bustard, Kori Bustard, Heuglin's Francolin, Nahan's Francolin, Jameson's Wattle-eye, Chestnut Wattle-eye, Western Black-headed Oriole, Golden-crowned Woodpecker, Jackson's Hornbill, Abyssinian Ground Hornbill, White-thighed Hornbill, Little Grey Greenbul, White-throated Greenbul, Spotted Greenbul, Red-tailed Bristlebill, Blue-throated Roller, Forest Flycatcher, Yellow-footed Flycatcher, Grey-throated Flycatcher, Chestnut-capped Flycatcher, Yellow-rumped Tinkerbird, Speckled Tinkerbird, Yellow-throated Tinkerbird, Hairy-breasted Barbet, Yellow-billed Barbet, Yellow-spotted Barbet, Blue-breasted Kingfisher, Chocolate-backed Kingfisher, African Dwarf Kingfisher, Olive-bellied Sunbird, Grey-headed Sunbird, Little Green Sunbird, Dusky Tit, Ituri Batis, Foxy Cisticola, Red-pate Cisticola, Red-winged Lark, Rufous-crowned Eremomela, Yellow Longbill, Green Hylia, Buff-throated Apalis, Karamoja Apalis, Black-capped Apalis, Uganda Woodland Warbler, Green Crombec, Lemon-bellied Crombec, Yellow-browed Camaroptera, Olive-green Camaroptera, Tit-Hylia, Forest Robin, Red-capped Robin-Chat, Pale-breasted Illadopsis, Red-tailed Ant-Thrush, Fire-crested Alethe, Rufous Flycatcher-Thrush, Purple-headed Starling, Crested Guineafowl, Mottled Spinetail, Sabine's Spinetail, Cassin's Spinetail, Chestnut-breasted Negrofinch, Yellow-mantled Weaver, Red-headed Malimbe, Crested Malimbe
Highlight mammals and others
Nile Crocodile, Patas Monkey, Bunyoro Rabbit, African Lion, Cheetah, Leopard, Lelwel's Hartebeest, Nile Hippo, Oribi, Uganda Kob, Rothschild's Giraffe, African Elephant, White Rhino
Habitats covered
Savannah, Wetlands, Equatorial Forest, Semi-arid Scrubland
Photographic opportunities
Excellent
Special moments
Equatorial Forest walk, Africa's Big 5, Kidepo Valley National Park, River Nile, Murchison (Kabalega) Falls, Boat Ride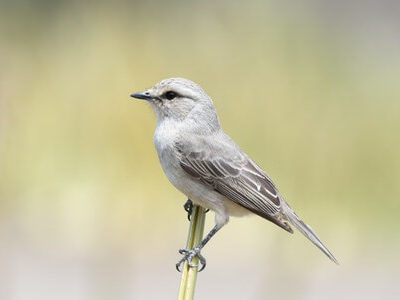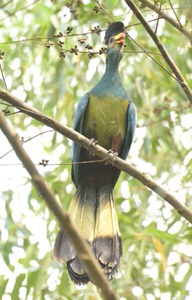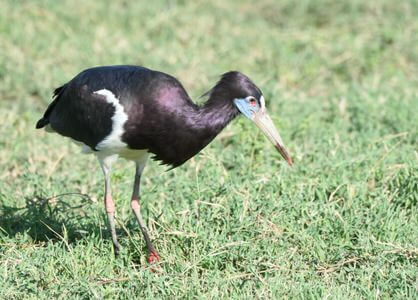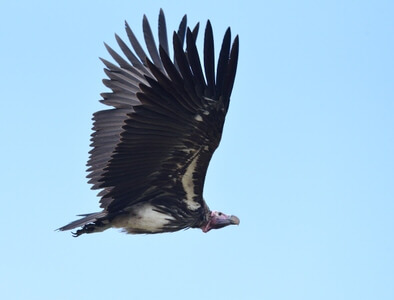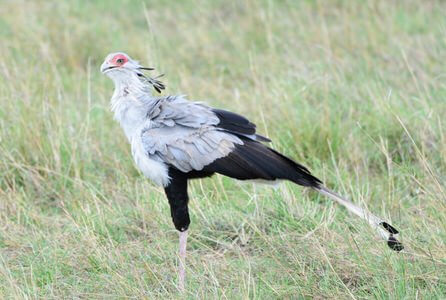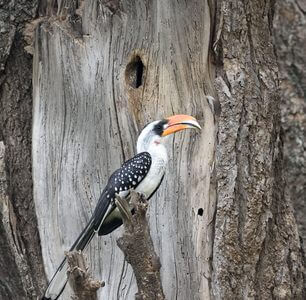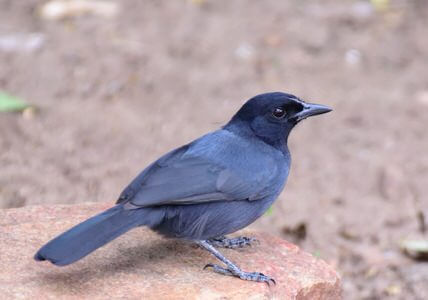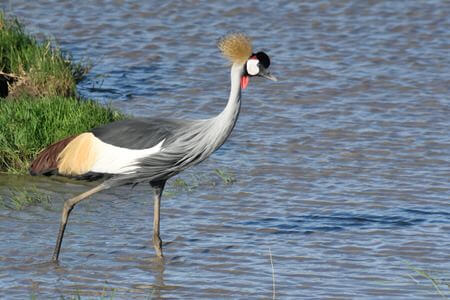 Let's plan your next adventure in East Africa.