Coastal Kenya and Usambaras Birding Tour
COASTAL KENYA AND USAMBARAS BIRDING TOUR
Trip duration
16 days/ 15 nights
The Coastal Kenya and Usambaras Birding Tour can be combined with our Pemba Island Endemics Birding Tour.
DAY 1: ARRIVAL IN NAIROBI

We shall arrive on our Coastal Kenya and Usambaras Birding Tour via Nairobi; the tourism capital of Kenya.
Depending on your arrival time and how tired you may be from the flights, you can choose to add an extra birding session this afternoon. Otherwise, you can relax and enjoy the local city birds from your hotel.
Night in Nairobi.
DAY 2 AND 3: AMBOSELI NATIONAL PARK
We shall start our Coastal Kenya and Usambaras Birding Tour in Amboseli, at the foothills of Mt. Kilimanjaro. This scenic park is graced by the mighty Savannah Elephants, and hosts the longest and most famous elephant research program in the entire World.
The mammals here are great indeed and we shall take time to enjoy them. The local birds are abundant and we shall be hoping to enjoy many species.
Nights in Amboseli.
DAY 4 AND 5: TSAVO WEST NATIONAL PARK
Continuing our Coastal Kenya and Usambaras Birding Tour, we shall leave Amboseli early to have ample time on the way. The roadside has some great birds to see.
Our destination will be the vast Tsavo West National Park, where we shall bird for the next days. Tsavo is a very expansive area and our Coastal Kenya and Usambaras Birding Tour allocates enough time to explore it comprehensively.
We shall visit the Mzima Springs, a superb wetland where birding can also be done on foot. There will also be great mammals to look forward to.
Nights in Tsavo West.
DAY 6: TAITA HILLS
Leaving early, we shall make a day trip to Taita Hills, mainly searching for the local endemics, Taita White-eye, Taita Thrush and Taita Apalis. This indeed forms a great location on our Coastal Kenya and Usambaras Birding Tour and the endemics here are always a highlight.
There will be many other exciting birds of this area that we shall enjoy here; as we seek the endemics. We shall then head to our lodge as we score more roadside birds.
Night in Voi.
DAY 7: TSAVO EAST NATIONAL PARK
Our Coastal Kenya and Usambaras Birding Tour will have another call to the vast Tsavos. Today we visit Tsavo East National Park; which has more open savannah than her sister Tsavo West National Park.
This area is very diverse and occupies a vast land mass across the drylands of Eastern Kenya. The park is bathed by the massive Athi-Galana-Sabaki River, which serves as the lifeline of this great park. Birding and other wildlife viewing will be interesting and you can expect lots of diversity.
We shall drive to Malindi in the later afternoon; then continue to our lodge along the Indian Ocean.
We shall spend the night at Watamu.
DAY 8 AND 9: ARABUKO SOKOKE FOREST, SABAKI RIVER MOUTH AND MIDA CREEK
Birding at the coastal lowland is best during early morning hours, we shall maximise the mornings for forest birding. Forest birding will start early on both days; with afternoons dedicated to aquatic habitats. We hope to see many birds species during these forest walks. The local endemic Sengis and monkey species will also be plenty.
In the afternoons, we shall visit the marine wetlands for some water birds. On one afternoon, we shall visit Mida Creek, for the marine shorebirds, terns and gulls depending on the tides, among many other abundant birds. Another afternoon we shall visit the Sabaki River Mouth, which is a haven for gulls and terns.
On one evening at Arabuko, we shall try a search for nocturnal species of owls and nightjars. Nocturnal species are a highlight on our Coastal Kenya and Usambaras Birding Tour.
Nights in Watamu.
DAY 10: SHIMBA HILLS NATIONAL RESERVE

We shall head south to the Shimba Hills, a remnant of the Southernmost mountainous forests of Kenya, where we shall arrive around midday. We shall spend this afternoon enjoying birding in the Shimba Hills National Reserve.
This area is famous for hosting the Sable Antelope, one of the most beautiful ungulates in Kenya.
Night in Shimba Hills.
DAY 11 AND 12: EAST USAMBARAS – AMANI FOREST

We shall then move to the East Usambaras to continue our birding in this great place. On the way we may be lucky to find more birds and we shall stop to pick any species we may be still missing on our Coastal Kenya and Usambaras Birding Tour.
Our destination will be Amani Forest, a hidden gem in northern Tanzania. We shall spend the next days exploring this area for its rich birds. We shall try for the rare Usambara Eagle-Owl during a night search.
Nights in Amani.
DAY 13 AND 14: WEST USAMABARAS – LUSHOTO

After some more birding in East Usambaras, we head to the higher West Usambaras- one of the most iconic birding sites in Africa. This is one of our top birding sites on the Coastal Kenya and Usambaras Birding Tour.
Soon we shall arrive at the West Usambara Forest. We shall spend the next days enjoying the birds here.
Nights in Lushoto.
DAY 15: SOUTH PARES

Continuing our Coastal Kenya and Usambaras Birding Tour, we shall leave the Usambaras and head North to the South Pares. We may find more interesting species on the way and we shall make stop-overs to enjoy birding.
On arrival, we shall bird the mountains around the South Pares; seeking more species for our trip list.
Night in Same.
DAY 16: ARUSHA NATIONAL PARK 
We shall start the day early and head to Arusha National Park. Here we shall drive some sections of the park, and also bird on foot in other areas. This park has a great highland forest nestled around Mt. Meru. Many highland bird species can be expected here. We shall spend most of the day birding here.
Other wildlife will be encountered including Maasai Giraffes and assorted monkeys.
In the evening, we shall take an airport transfer for our flights home; marking the end to our Coastal Kenya and Usambaras Birding Tour.
Highlight birds
Cardinal Quelea, White-headed Mousebird, Saddle-billed Stork, Jameson's Firefinch, Mouse-coloured Penduline Tit, Acacia Tit, Harlequin Quail, Two-banded Courser, Scaly Chatterer, Southern Banded Snake-Eagle, Lizard Buzzard, Sharpe's Akalat, White-chested Alethe, Usambara/Olive Thrush, Usambara Akalat, Spot-Throat, Dappled Mountain Robin, Pale-breasted Illadopsis, Taita Thrush, Red-tailed Ant-Thrush, Four-coloured Bush-Shrike, White-bellied Canary, Taveta Golden Weaver, Golden Palm Weaver, Clarke's Weaver,
Taita White-eye, Yellow-bellied Greenbul, Eastern Nicator, Tiny Greenbul, Fischer's Greenbul, Zanzibar Greenbul, Stripe-cheeked Greenbul, Crested Guineafowl, East Coast Akalat, Red-capped Robin-Chat, Fischer's Turaco, Trumpeter Hornbill, Blue-capped Cordon-Bleu, Somali Bunting, Taita Aplais, Tiny Cisticola, Pale Prinia, Evergreen Forest Warbler, Yellow-throated Woodland Warbler, Long-billed Tailorbird/Forest Warbler, Kretschmer's Longbill, Southern/Usambara Hyliota, Little Yellow Flycatcher, Blue-mantled Crested Flycatcher,
Thick-billed Cuckoo, African Wood Owl, Green Barbet, White-eared Barbet, Green Tinkerbird, Bohm's Spinetail, Forest Batis, Pygmy Batis, Pale Batis, Eastern Olive Sunbird, Plain-backed Sunbird, Violet-breasted Sunbird, Amani Sunbird, Usambara/Eastern Double-collared Sunbird, Banded Green Sunbird, Tsavo Sunbird, Common Greenshank, Crab Plover, White-fronted Plover, Grey Plover, Sooty Gull, Greater Crested Tern, Sokoke Scops Owl, African Barred Owlet,
Sombre Nightjar, Usambara Nightjar, Donaldson-Smith's Nightjar, Nubian Nightjar, Slender-tailed Nightjar, Fiery-necked Nightjar, Striped Pipit, Malindi Pipit, Sokoke Pipit, Mangrove Kingfisher, Brown-hooded Kingfisher, Brown-headed Parrot, Somali Sparrow, Northern Carmine Bee-eater, Golden-breasted Starling, Shelley's Starling, Magpie Starling,
Abyssinian Scimitarbill, Von der Decken's Hornbill, Red-and-yellow Barbet, Flappet Lark, Red-winged Lark, Friedman's Lark, Chestnut-backed Sparrow-Lark, Chestnut-headed Sparrow-Lark, African Cuckoo-Hawk, African Hawk-Eagle, Grasshopper Buzzard, White-headed Vulture, Egyptian Vulture, Broad-billed Roller, Narina Trogon
Highlight mammals and others
Cheetah, Leopard, African Lion, Savannah Elephant, Black Rhino, Nile Crocodile, Nile Hippo, Fringe-eared Oryx, Lesser Kudu, Cape Buffalo, Golden-rumped Sengi, Maasai Giraffe
Habitats covered
Savannah, Wetlands, Semi-arid Scrubland, Eastern Arc Forest, Coastal Forest, Coastal Beach
Photographic opportunities
Excellent
Special moments
the Indian Ocean, Mt. Kilimanjaro, African Big 5, Endemic Birds, Mt. Meru, Usambara Mountains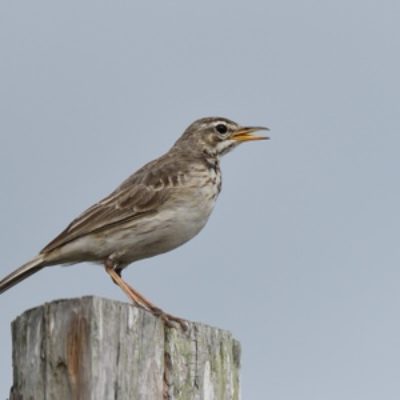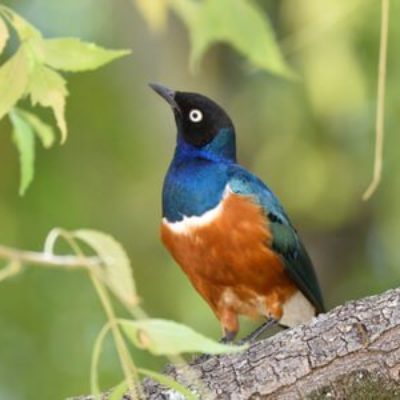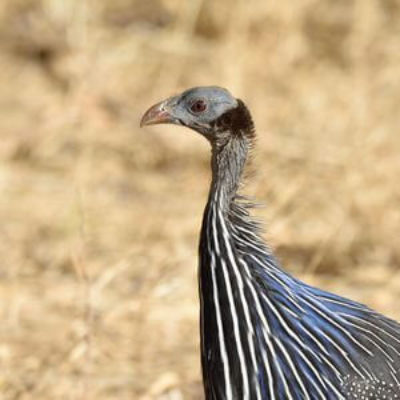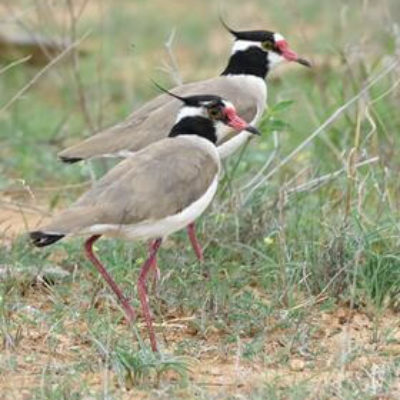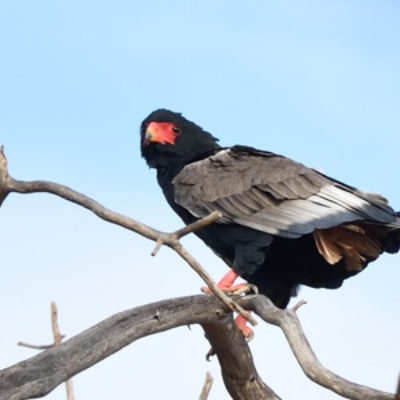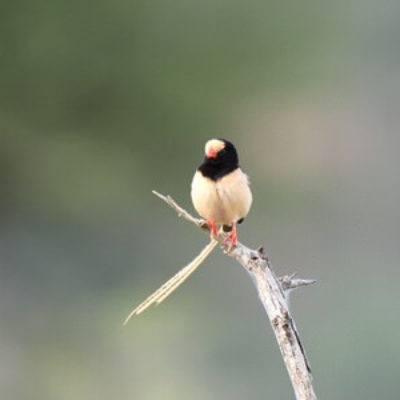 Let's plan your next adventure in East Africa.