Kenya Birds Photography Safari
Kenya Birds Photography Safari
Trip duration
11 days/ 10 nights
DAY 1: ARRIVAL IN NAIROBI

We shall arrive on our Kenya Birds Photography Safari via Nairobi; the tourism capital of Kenya.
Depending on your arrival time and how tired you may be from the flights, you can choose to add an extra birding session this afternoon. Otherwise, you can relax and enjoy the local city birds from your hotel.
Night in Nairobi.
DAY 2, 3 AND 4: SAMBURU AND BUFFALO SPRINGS NATIONAL RESERVES
We shall then head north, crossing the Equator to Samburu. This spectacular reserve hosts some very unique wildlife such as the Beisa Oryx, Gerenuk, Grevy's Zebra and Reticulated Giraffe; most of which are not easy to find south of the Equator. We shall also explore the neighbouring Buffalo Springs National Reserve; a great location on our Kenya Birds Photography Safari.
Our game drives here will yield many spectacular birds and we shall explore the varied habitats within the area. We shall spend most of our time here birding and photographing these exciting birds.
Nights in Samburu.
DAY 5: MT. KENYA
We shall then continue on our Kenya Birds Photography Safari and head to the amazing Mt. Kenya. We shall spend the time at a scenic lodge inside the forest. You will watch shy animals emerge from the forest to come drink and feed at the waterhole in front of the lodge.
Here you shall also enjoy a bird walk around the highland forest. There will be many forest birds to watch and photograph here.
Night in Mt. Kenya.
DAY 6 AND 7: LAKE NAKURU NATIONAL PARK
After some bird photography in the Mt. Kenya forest, we shall continue on our Kenya Birds Photography Safari to the beautiful Lake Nakuru National Park.
The park is known for the mighty Lake Nakuru, a soda lake at the heart of the great ecosystem.
Local mammals include Black Rhino, White Rhino, African Buffalo, Leopard and African Lion.
Night in Nakuru.
DAY 8, 9 AND 10: MASAI MARA NATIONAL RESERVE
Renowned for the annual wildebeest migration, which is often regarded as the 8th Wonder of the World, Masai Mara National Reserve is the crown of our Kenya Birds Photography Safari.
You will spend the next days learning about this magical destination with our safari guide. Enjoy interesting game drives as you track the Big 5 (African Buffalo, African Elephant, African Lion, Leopard, Black Rhino), the Big Cats- Lion, Cheetah and Leopard and much more.
Nights in Mara.
DAY 11: MASAI MARA TO NAIROBI
On this day, we shall enjoy an early morning game drive in the Mara; seeking more species for our photography safari. We shall then head to Nairobi, cruising across the Rift Valley.
Later, we head to the airport; marking the end to our lovely Kenya Birds Photography Safari.
Highlight birds
Schalow's Turaco, Hartlaub's Turaco, Narina Trogon, Bar-tailed Trogon, Abyssinian Crimsonwing, African Hill Babbler, Great White Pelican, Lesser Flamingo, Greater Flamingo, Northern White-faced Scops-Owl, Greyish Eagle-Owl, Spotted Thick-Knee, Eastern Yellow-billed Hornbill, Northern Red-billed Hornbill, Southern Ground-Hornbill, Rufous-bellied Heron, Pennant-winged Nightjar, Square-tailed Nightjar, Dusky Nightjar, Grey-crested Helmetshrike, Red-necked Spurfowl, Red-winged Francolin, White-headed Woodhoopoe, Bare-faced Go-away-bird, Rufous-chested Swallow, Lappet-faced Vulture, White-headed Vulture, Ruppell's Vulture, Secretarybird, Short-toed Snake-Eagle, African Crowned Eagle, Grey Kestrel, Temminck's Courser, Heuglin's Courser, Rosy-breasted Longclaw, Green-capped Eremomela, Black Coucal, African Quailfinch, Kori Bustard, Bush Pipit, White-tailed Lark, Flappet Lark, Singing Bush Lark, Athi Short-toed Lark, White-headed Buffalo-Weaver, Rufous-tailed Weaver, Heuglin's Masked Weaver, Grey-capped Social Weaver, Karamoja Apalis, Black-throated Apalis, Hunter's Cisticola, Long-tailed Cisticola, Pale Wren-Warbler, Brown Woodland Warbler, Usambiro Barbet, Spot-flanked Barbet, Cinnamon-chested Bee-eater, Familiar Chat, Sooty Chat, Abyssinian Wheatear, Wattled Plover, Woolly-necked Stork, Saddle-billed Stork, Magpie Shrike, Golden-winged Sunbird
Highlight mammals and others
Leopard, Cheetah, African Lion, Cape Buffalo, Rothschild's Giraffe, Reticulated Giraffe, Savannah Elephant, White Rhino, Black Rhino, Nile Crocodile, Nile Hippo, Grevy's Zebra, Beisa Oryx, Greater Kudu
Habitats covered
Savannah, Wetlands, Semi-arid Scrubland, Highland Forest
Photographic opportunities
Excellent
Special moments
Mt. Kenya, African Big 5, Wildebeest Herds, Masai Mara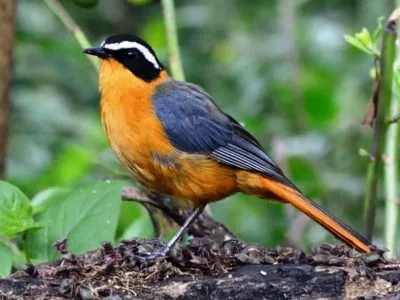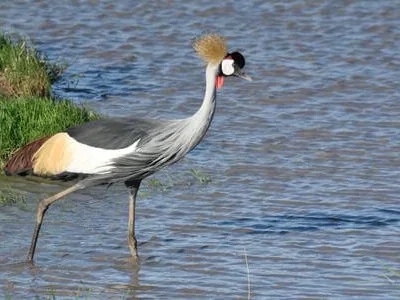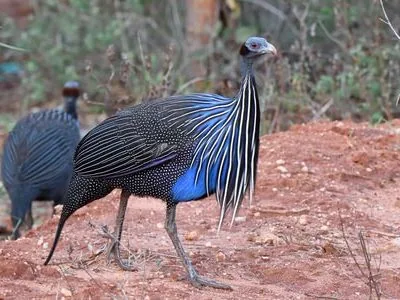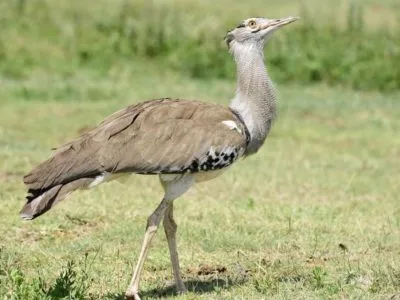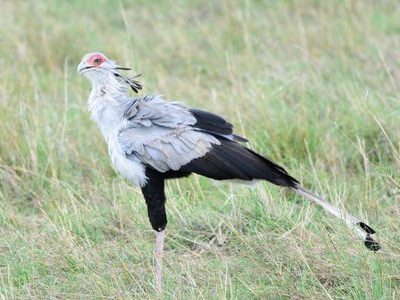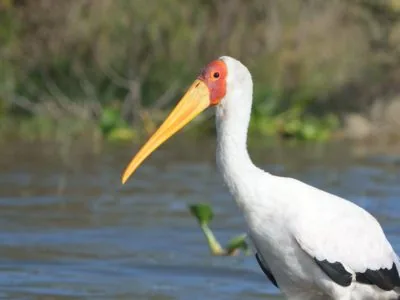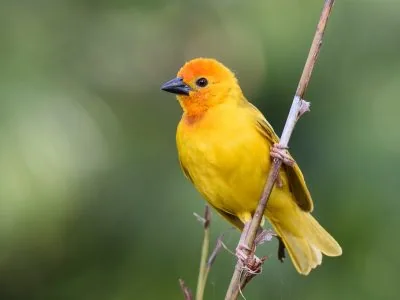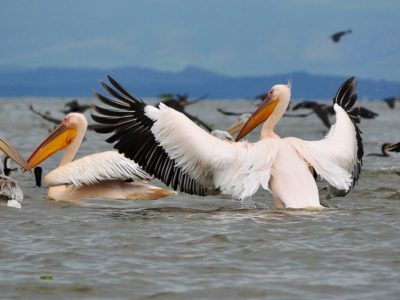 Let's plan your next adventure in East Africa.