Kenya Budget Birding Tour
KENYA BUDGET BIRDING TOUR

Trip duration
7 days/ 6 nights
The Kenya Budget Birding Tour can be combined with our Coastal Kenya Birding Tour.
DAY 1: ARRIVAL IN NAIROBI – THE AFRICAN SAFARI CAPITAL 

We shall arrive on our Kenya Budget Birding Tour via Nairobi; the tourism capital of Kenya.
Depending on your arrival time and how tired you may be from the flights, you can choose to add an extra birding session this afternoon. Otherwise, you can relax and enjoy the local city birds from your hotel.
Night in Nairobi.
DAY 2 AND 3: MT. KENYA FOREST

We shall spend these days seeking highland forest birds around Mt. Kenya. This is always a highlight of our Kenya Budget Birding Tour.
We shall bird near the forest edge and then head deeper into the mountain forest in our vehicle. We shall scan the forest, rivers and grasslands for the montane specials all day.
Montane mammals are likely, including monkeys, antelopes, mongooses, genets, pigs, hogs and squirrels.
Nights at Mt. Kenya.   
DAY 4 AND 5: LAKE BARINGO
Continuing our Kenya Budget Birding Tour, we shall enjoy birding in the Baringo area. We shall drive and walk around the scrubland and the cliffs surrounding the lake, in search of birds in this unique area.
A boat ride experience will also help us enjoy the beauty of the lake and see the local African Fish Eagles advertising their territories.
Nights in Baringo.
DAY 6: LAKE NAIVASHA
We shall leave early and drive to Lake Naivasha. In Naivasha, we shall sample local birding spots; as we increase our Kenya Budget Birding Tour birdlist. We shall keep an eye for more savannah and bushland birds.
We shall also get to the lake shore, at our best-selected beach points, where many shorebirds will be seen. A boat ride on Lake Naivasha, will ensure you can reach more species in the middle of the lake, as you enjoy the aquatic beauty. 
Night in Naivasha.
DAY 7: KINANGOP GRASSLANDS TO NAIROBI

Home to some of the best Kenya's endemic birds, Kinangop area promises to be rewarding on each trip. Indeed our Kenya Budget Birding Tour scores very well on national and regional endemics and this day will be very helpful in adding these to our already big list.
Local grasslands and wetlands will be explored. Later that afternoon, we proceed to Nairobi for the night, with a possible stop at a local swamp for some water birds.
Evening flight from Nairobi marking the end to our lovely Kenya Budget Birding Tour.
Highlight birds
Hartlaub's Turaco, Hildebrandt's Francolin, Greyish Eagle-Owl, Northern White-faced Scops Owl, Slender-tailed Nightjar, Montane Nightjar, Cinnamon-chested Bee-eater, Abyssinian Crimsonwing, Ruppell's Robin-Chat, Little Rock-Thrush, Brown-tailed Rock Chat, Mocking Cliff Chat, Abyssinian Thrush, Spot-flanked Barbet, African Emerald Cuckoo, Pink-backed Pelican, White-crested Helmetshrike, Three-banded Courser, Spotted Thick-Knee, Black-headed Lapwing, Sharpe's Longclaw, Jackson's Widowbird, Hinde's Babbler, Northern Pied Babbler,
Yellow-vented Eremomela, Northern Crombec, Northern Grey Tit, Little Weaver, Jackson's Golden-backed Weaver, Northern Masked Weaver, White-billed Buffalo-Weaver, Verreaux's Eagle, White-backed Vulture, Common Ostrich, Olive Ibis, Abbott's Starling, Green Wood-hoopoe, Plain-backed Pipit, Hunter's Cisticola, Three-streaked Tchagra, Grey Olive Greenbul, Jackson's Hornbill, Abyssinian Scimitarbill, Grey-headed Kingfisher, Golden-winged Sunbird, Eastern Bronze-naped Pigeon, Oriole Finch, Bar-tailed Trogon
Highlight mammals and others
Defassa Waterbuck, Mt. Kenya Guereza, Nile Crocodile, Nile Hippo, Common Zebra, Blue Wildebeest, Thompson's Gazelle, Maasai Giraffe, Cape Buffalo
Habitats covered
Savannah, Wetlands, Semi-arid Scrubland, Highland Forest, Montane Grasslands
Photographic opportunities
Excellent
Special moments
Mt. Kenya, the Great Rift Valley, African Big Game, Kenya's Endemic Birds, Boat Ride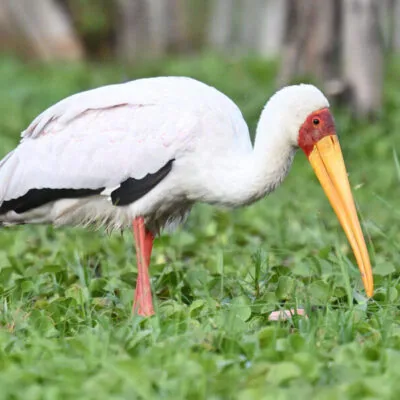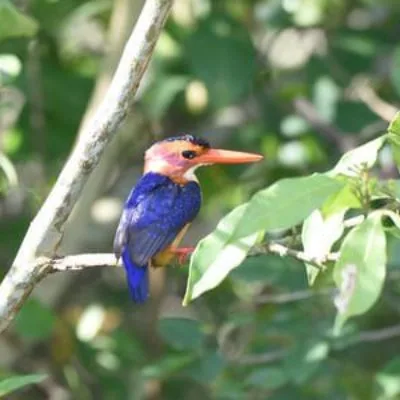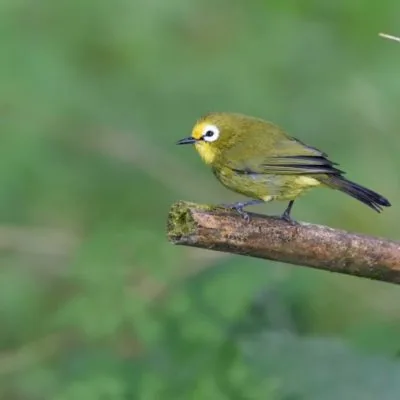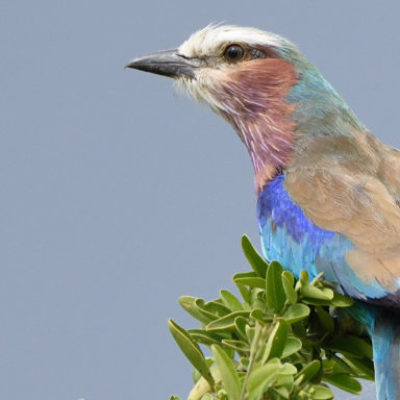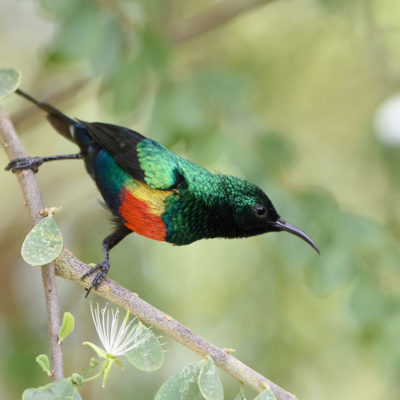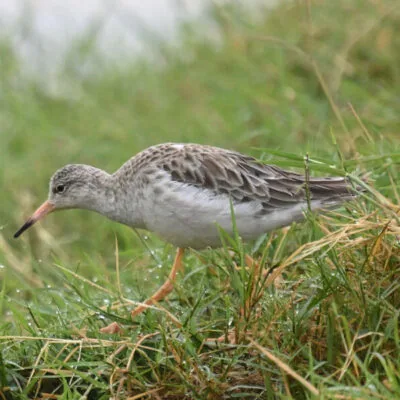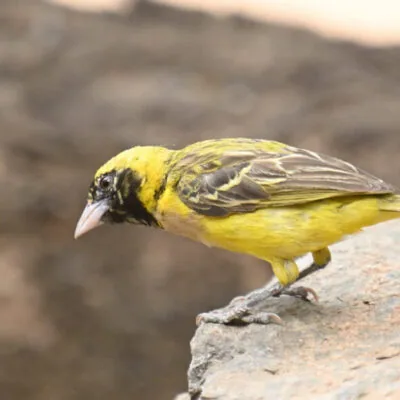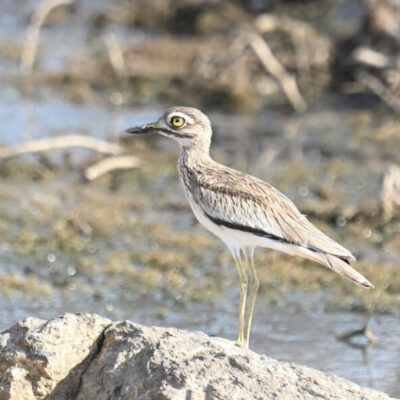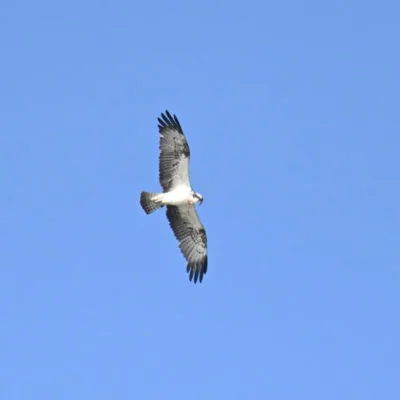 Let's plan your next adventure in East Africa.