Uganda Birds Photography Safari
Uganda Birds Photography Safari
Trip duration
11 days/ 10 nights
Please click here to read a sample tour report.
DAY 1: ARRIVAL AND POSSIBLE WALK AT ENTEBBE BOTANICAL GARDENS

We shall arrive for our Uganda Birds Photography Safari via Entebbe, where our team will be ready to receive us. We shall then transfer to our hotel, located nearby.
If time allows, and depending on how tired we are from the flights, we may choose to enjoy a short bird walk at the Entebbe Botanical Gardens.
Night in Entebbe.
DAY 2: MABAMBA SWAMP TO LAKE MBURO

We shall start the Uganda Birds Photography Safari with a trip to the famous Mabamba Swamp, a nice place to search for the Shoebill. Here we shall enjoy a boat trip, in a traditional canoe. The swamp is very productive and holds a huge variety of birds' species. We may also be lucky to find the rare Sitatunga Antelope.
In the afternoon, we shall drive to Lake Mburo; as we enjoy more birding on the way. On this day, we shall also get to cross the Uganda section of the Equator on our way.
Night at Lake Mburo.
DAY 3: LAKE MBURO NATIONAL PARK
We shall enjoy game drives the entire morning as we photograph more birds that we may have missed the previous day. Nice mammals will also be abundant including Burchell's Zebra, Oribi, Cape Buffalo, Uganda Topi, Nile Hippo, Cape Eland, Vervet (Tantalus) Monkey, Olive Baboon and Impala.
We shall later enjoy a boat ride here to score more birds across the water. This is a major highlight on our Uganda Birds Photography Safari. We may also find some Nile Crocodiles here, as they reside around the lake shore.
Night at Lake Mburo.
DAY 4 AND 5: QUEEN ELIZABETH NATIONAL PARK
We shall spend these days enjoying photography in Queen Elizabeth National Park.
On one afternoon, we shall enjoy a boat cruise along the famous Kazinga Channel, which connects Lake Edward and Lake George. Here many birds will be present and we shall take time to enjoy them. The cruise is a major highlight on our Uganda Birds Photography Safari.
Mammals to expect here include Uganda Kob, Nile Hippo, African Lion, Lake Chad Buffalo, African Elephant, Leopard and Spotted Hyena.
Nights at Queen Elizabeth National Park.
DAY 6 AND 7: KIBALE FOREST NATIONAL PARK AND BIGODI SWAMP (OPTIONAL CHIMPANZEE TREKKING)
We shall enjoy another morning game drive in Queen Elizabeth National Park as we seek more birds to photograph. Later we proceed to Kibale Forest where we shall spend the afternoon birding.
The next day, we shall enjoy photographing birds at Bigodi Swamp all morning. In the afternoon there will be another bird walk in Kibale Forest.
Those who would like to track chimpanzees will have the opportunity this second afternoon. This is always a great moment during our Uganda Birds Photography Safaris.
Nights in Kibale.
DAY 8, 9 AND 10: MURCHISON (KABALEGA) FALLS NATIONAL PARK
Our next destination on the Uganda Birds Photography Safari, will be Murchison (Kabalega) Falls National Park.We shall enjoy game drives in this beautiful park, as we photograph birds and mammals. We hope to enjoy great birding, as we trace the unique birds from this part of Uganda.
We shall keep an eye for mammals such as Patas Monkey, Bunyoro Rabbit, African Lion, Lelwel's Hartebeest, Nile Hippo, Uganda Kob, Rothschild's Giraffe and African Elephant.
On one afternoon, we shall enjoy a boat ride across the Victoria Nile, where several waterbirds will be present to add to our already growing Uganda Birds Photography Safari list.
Nights at Murchison Falls.
DAY 11: MURCHISON (KABALEGA) FALLS NATIONAL PARK TO ENTEBBE
On this day we shall enjoy extra birds on the way out of Murchison Falls National Park.
Continuing towards Entebbe, we shall keep an eye for birds that we may not have seen on our Uganda Birds Photography Safari.
We shall then take our airport transfer for the flights home- marking the end to our lovely Uganda Birds Photography Safari.
Highlight birds
Shoebill, Woolly-necked Stork, Hamerkop, African Jacana, Collared Pratincole, Rock Pratincole, Long-toed Lapwing, Black-headed Lapwing, Spotted Thick-knee, Senegal Thick-knee, African Darter, Purple Heron, Goliath Heron, Spur-winged Goose, Grey Crowned Crane, Giant Kingfisher, Long-tailed Nightjar, Swamp Nightjar, Pennant-winged Nightjar, Slender-tailed Nightjar, Northern White-faced Scops-Owl, Greyish Eagle-Owl, Brown-backed Woodpecker,
African Grey Woodpecker, Shikra, Secretarybird, African Fish Eagle, Bat Hawk, Dark Chanting Goshawk, Red-necked Falcon, African Cuckoo-Hawk, Abyssinian Ground-Hornbill, African Grey Hornbill, Senegal Coucal, Double-toothed Barbet, Red-faced Barbet, Common Wattle-eye, Buff-bellied Warbler, Red-winged Grey-Warbler, Red-winged Warbler,
Siffling Cisticola, Black-backed Cisticola, Whistling Cisticola, Red-faced Crombec, Northern Crombec, Yellow-throated Leaf-love, White-breasted Cuckooshrike, Northern Puffback, White-crested Helmetshrike, Grey-headed Bush-shrike, Brown-crowned Tchagra, Black-crowned Tchagra,
Swallow-tailed Bee-eater, Northern Carmine Bee-eater, Blue-breasted Bee-eater, Red-throated Bee-eater, White-crested Turaco, Harlequin Quail, Black-billed Wood-Dove, Vinaceous Dove, Black Scimitarbill, Purple Starling, Western Black-headed Batis, Shelley's Sparrow, Chestnut-crowned Sparrow-Weaver, Speckle-fronted Weaver, Purple-banded Sunbird, Western Violet-backed Sunbird, Beautiful Sunbird, Silverbird,
Brown Babbler, White-fronted Black-Chat, Snowy-crowned Robin-Chat, White-rumped Seedeater, Cabanis' Bunting, Brown-rumped Bunting, Red-winged Pytilia, Bar-breasted Firefinch, Black-bellied Firefinch, Fawn-breasted Waxbill, Black-rumped Waxbill, Heuglin's Francolin, Denham's Bustard, Great Blue Turaco
Highlight mammals and others
Uganda Kob, Chimpanzee, Leopard, African Lion, Savannah Elephant, Nile Crocodile, Nile Hippo, Rothschild's Giraffe, Burchell's Zebra, Oribi, African Buffalo
Habitats covered
Savannah, Wetlands, Equatorial Forest
Photographic opportunities
Excellent
Special moments
Lake Victoria, African Big 5, Boat Cruise, The Albertine Rift Valley, Murchison (Kabalega) Falls, River Nile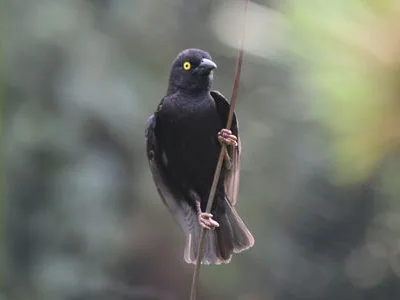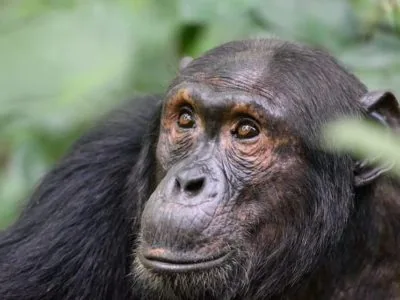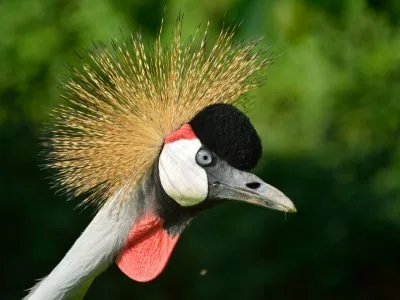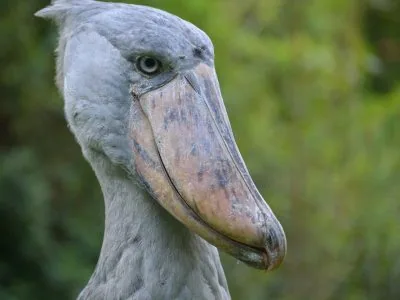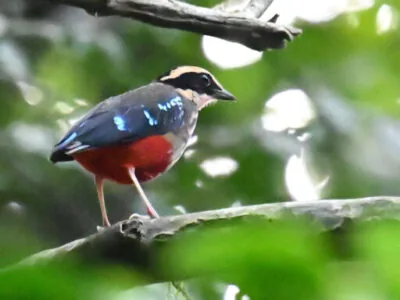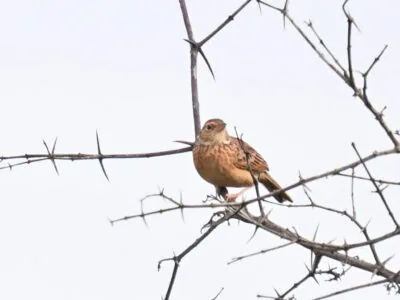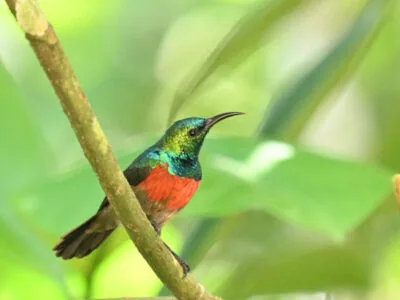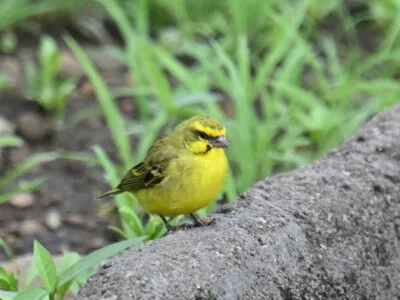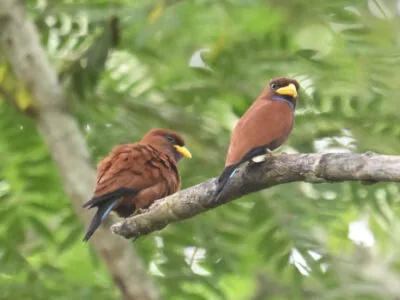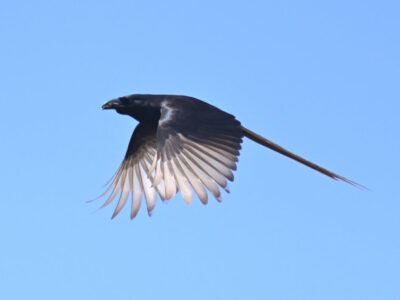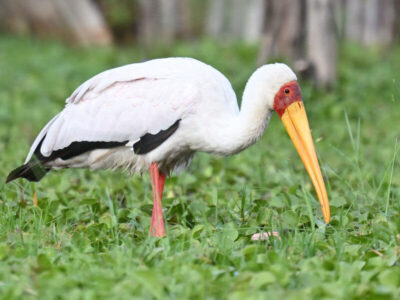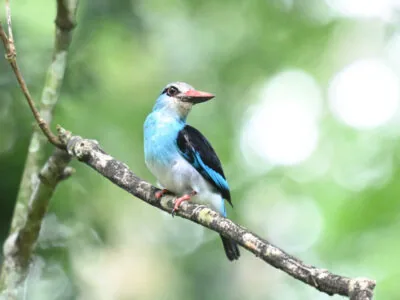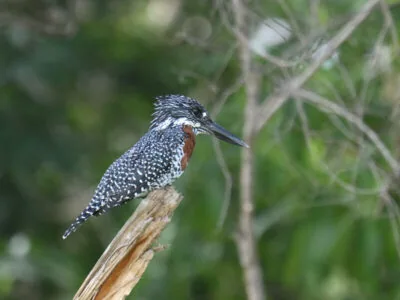 Let's plan your next adventure in East Africa.