Uganda and Rwanda Albertine Rift Endemics Birding Tour
UGANDA AND RWANDA ALBERTINE RIFT ENDEMICS BIRDING TOUR

Trip duration
15 days/ 14 nights
The Uganda and Rwanda Albertine Rift Endemics Birding Tour can be combined with our Pemba Island Endemics Birding Tour.
Please click here to read a sample tour report.
DAY 1: ARRIVAL AND POSSIBLE WALK AT ENTEBBE BOTANICAL GARDENS

We shall arrive via Entebbe, where our team will be ready to receive us. We shall then transfer to our hotel, located nearby.
If time allows, and depending on how tired we are from the flights, we may choose to enjoy a short bird walk at the Entebbe Botanical Gardens. We shall also discuss the plans ahead of our exciting Uganda and Rwanda Albertine Rift Endemics Birding Tour.
Night in Entebbe.
DAY 2: ENTEBBE TO FORT PORTAL
We shall make our way West to the town of Fort Portal, at the foothills of the might Rwenzori Mountains.
Enroute, we shall pick some roadside birds and may choose to spend the first afternoon birding at Tooro Botanical Gardens or other local sites at the foothills of Rwenzori Mountains.
Night in Fort Portal.
DAY 3 AND 4: SEMULIKI FOREST AND THE RWENZORI MOUNTAINS FOOTHILLS

We shall spend the next days birding in Semuliki Forest. This is an area not often visited by many birding groups and will form a special part of our Uganda and Rwanda Albertine Rift Endemics Birding Tour. We shall enjoy birding here for the next two days, targeting the local specials.
Nights at Fort Portal.
DAY 5, 6 AND 7: BWINDI NATIONAL PARK- BUHOMA (OPTIONAL GORILLA TREKKING)

Leaving early, we shall bird our way through Queen Elizabeth National Park on the way to Bwindi Forest. The mighty forests at Bwindi provides a home for many birds, including a great number of Albertine Rift Endemic species. 
We shall continue our birding on the lower Bwindi Forest at Buhoma; where we shall have a chance to score more species and add to our already growing list. We may also add some more mammals such as L'Hoest's Monkey, Carruther's Mountain Squirrel and Boehm's Squirrel.
Those who would like to enjoy tracking the amazing Mountain Gorillas will have the opportunity on one morning. This is usually a big highlight for our Uganda and Rwanda Albertine Rift Endemics Birding Tours. The trek may take between two to eight hours, depending on how far the apes have travelled during the previous night.
Those who choose to enjoy birding all day will continue exploring the trails around Buhoma, seeking the local specials. In the afternoon, we shall continue birding as one group.
Nights in Buhoma.
DAY 8 AND 9: BWINDI NATIONAL PARK- RUHIJA
We shall then carry on to the upper region of the famous Bwindi Impenetrable National Park; as we enjoy roadside birds along "the neck". This area is often a highlight on our Uganda and Rwanda Albertine Rift Endemics Birding Tour.
On the second day we shall enjoy birding the upper forest, and search for species we may have missed the previous day. We shall also walk along the Mubwindi Swamp and other nearby trails.
Nights in Ruhija.
DAY 10 AND 11: ECHUYA FOREST AND MGAHINGA GORILLA NATIONAL PARK
We shall enjoy several birding stops on the way out of the Bwindi Forest. There will be several wetlands and other bird-rich habitats that we shall also enjoy on the way. We shall enjoy birding Echuya Forest this afternoon.
The following day will see us enjoy birding in Mgahinga Gorilla National Park. We hope to connect with some amazing Albertine Rift Endemic birds species here. This is often a major highlight location for our Uganda and Rwanda Albertine Rift Endemics Birding Tour.
This park is also famous for primates such as Mountain Gorillas and Golden Monkeys.
Nights near Mgahinga.
DAY 12, 13 AND 14: NYUNGWE FOREST NATIONAL PARK (OPTIONAL CHIMPANZEE TREKKING)
Our Uganda and Rwanda Albertine Rift Endemics Birding Tour will then cross the border to the "land of a thousand hills". We shall drive through the countryside on our way to Nyungwe Forest National Park. Time permitting, we may bird briefly along the Nyabarongo River Swamp, for some papyrus specialists.
In the afternoon, depending on how tired we are, we shall have the option to enjoy the scenic canopy walk in the forest. This is often a nice spot to enjoy monkeys, birds and the flora of Nyungwe Forest National Park.
The Nyungwe Forest National Park is also inhabited by many different primate species. The common primates here include Chimpanzee, Johnston's Grey-cheeked Mangabey, L'Hoest's Monkey, Rwenzori Angola Colobus Monkey and Olive Baboon.
We shall spend the next days here seeking additional species for our Uganda and Rwanda Albertine Rift Endemics Birding Tour. 
For those who would like to enjoy tracking the amazing Chimpanzees; there will be an opportunity on one of the days. After the Chimpanzee trek, we shall rejoin as one group and continue with our birding walks.
Nights in Nyungwe.
DAY 15: NYUNGWE FOREST TO KIGALI
On this day we shall enjoy some morning birding at Nyungwe Forest. We shall then head to Kigali as we enjoy roadside birds and landscapes.
On the road, we often meet many bicycle and motorcycle riders; carrying passengers from one location to the next. Sometimes these bicycles are laden with a local brew known as the banana beer. Evening flights from Kigali will mark the end to our lovely Uganda and Rwanda Albertine Rift Endemics Birding Tour.
Highlight birds
Rwenzori Turaco, Black-billed Turaco, Handsome Francolin, Stripe-breasted Tit, Strange Weaver, Crested Malimbe, Spot-breasted Ibis, Waller's Starling, Slender-billed Starling, Stuhlmann's Starling, Black Bee-eater, White-headed Wood-Hoopoe, Scarce Swift, Kakamega Greenbul, Cabanis's Greenbul, Yellow-streaked Greenbul, Rwenzori Nightjar, Rwenzori Batis, African/ Ruwenzori Hill Babbler, Capuchin Babbler, Red-collared Mountain Babbler, Barred Long-tailed Cuckoo, Yellow-throated Cuckoo, Lemon Dove, Elliot's Woodpecker, Olive Woodpecker, Tullberg's/ Fine-banded Woodpecker, White-browed Crombec, White-bellied Crested Flycatcher, Yellow-eyed Black Flycatcher, Mountain Oriole, African Piculet, Jameson's Wattle-eye, Yellow-bellied Wattle-eye, Red-chested Flufftail, Black Dwarf Hornbill, Black-casqued Wattled Hornbill, Red-billed Dwarf Hornbill, Piping Hornbill, White-thighed Hornbill, White-crested Hornbill, Rufous-sided Broadbill, Grauer's (African Green) Broadbill, African Broadbill,
rare Rockefeller's Sunbird, Regal Sunbird, Rwenzori Double-collared Sunbird, Blue-headed Sunbird, Purple-breasted Sunbird, Bar-tailed Trogon, Red-faced Woodland Warbler, Black-faced Rufous Warbler, Mountain Yellow Warbler, Neumann's/ Short-tailed Warbler, Grauer's Warbler, Grauer's Rush/ Swamp Warbler, Chubb's Cisticola, Ruwenzori/ Collared Apalis, Kungwe Apalis, Mountain Masked Apalis, Black-faced/ Banded Prinia, Kivu Ground Thrush, Red-throated Alethe, Fire-crested Alethe, Archer's Robin-Chat, White-bellied Robin-Chat, Equatorial Akalat, Grey-chested Illadopsis/ Kakamega/ Babbler, Mountain Illadopsis, Pink-footed Puffback, Many-coloured Bush-Shrike, Doherty's Bush-Shrike, Mountain Sooty Boubou, less common Willard's Sooty Boubou, Violet-backed Hyliota, Cassin's Hawk-Eagle, scarce Congo Bay Owl, Fraser's Eagle-Owl, Red-chested Owlet, uncommon Albertine Owlet, Dusky Twinspot, Dusky Crimsonwing, the rare Shelley's Crimsonwing, Tit-Hylia, Chestnut-breasted Negrofinch, Western Green Tinkerbird, Red-rumped Tinkerbird, Willcocks's Honeyguide, Woodhouse's Antpecker, Brown-necked Parrot
Highlight mammals and others
Uganda Kob, Mountain Gorilla, Chimpanzee, Leopard, African Lion, Savannah Elephant, Nile Crocodile, Nile Hippo, Spotted Hyena, Cape Buffalo
Habitats covered
Tropical Forest, Rural Countryside, Wetlands
Photographic opportunities
Excellent
Special moments
Albertine Rift Endemics, Mt. Rwenzori views, Virunga Mountains views, Chimpanzee Trekking, Chimpanzee Conservation Talk, Gorilla Trekking, Gorilla Conservation Talk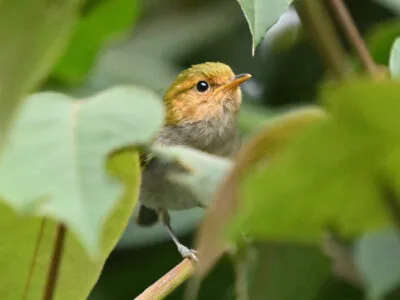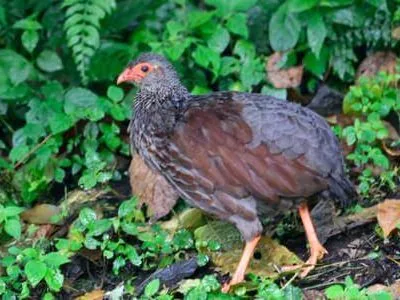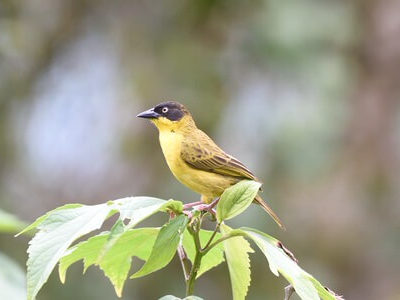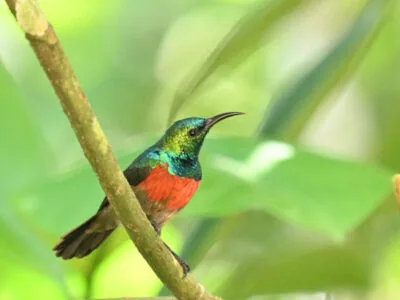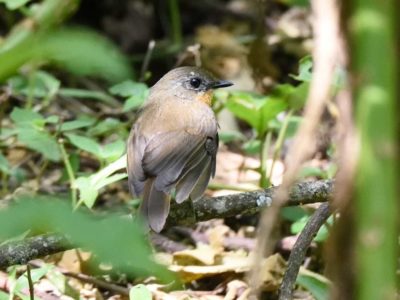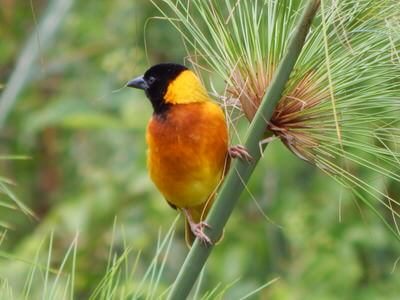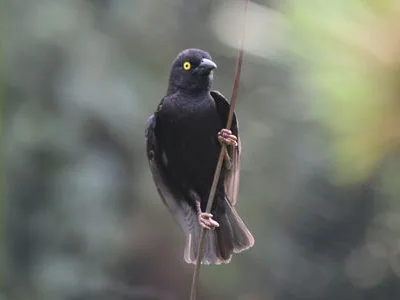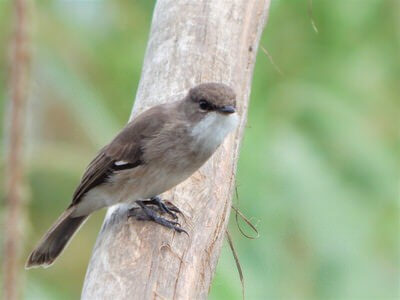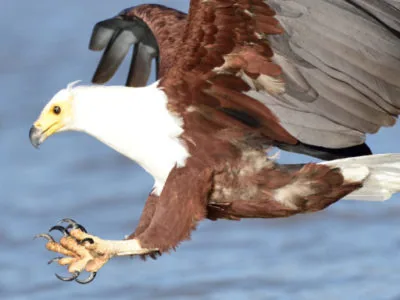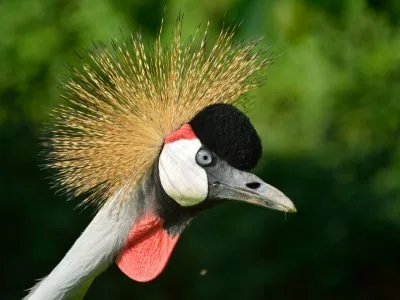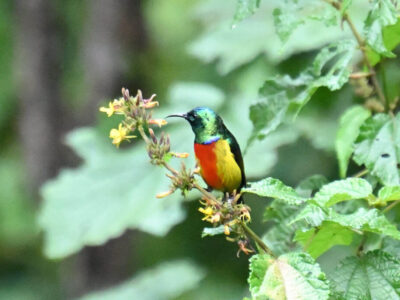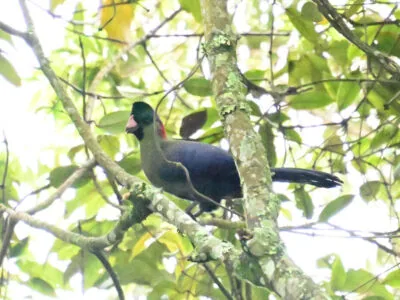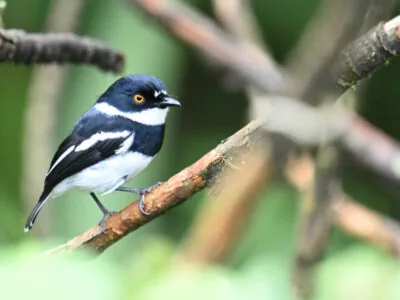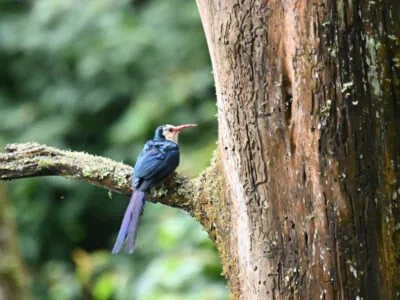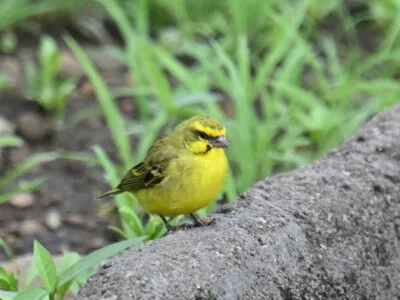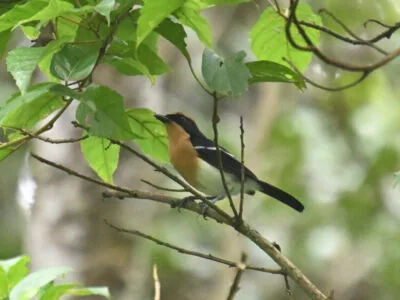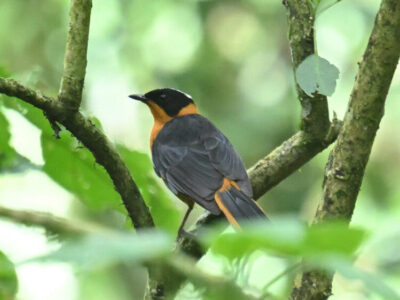 Let's plan your next adventure in East Africa.