Nairobi City Ultimate Day Tour
NAIROBI CITY ULTIMATE DAY TOUR
Our Nairobi City Ultimate Day Tour explores the best sites within this amazing city. We start at the Nairobi National Park, which is an amazing urban park full of amazing wildlife. We then visit the David Sheldrick Elephant Orphanage before lunch. After lunch we enjoy the Giraffe Centre and the Karen Blixen Museum.
NAIROBI NATIONAL PARK
In the early morning, you will enjoy a visit to the Nairobi National Park for wildlife and birdwatching.
This is one of our most interesting birding and wildlife viewing destinations, and only covers an area large enough for a perfect short trip. In fact over 500 bird species recorded in the park. This is Kenya's oldest National Park, located just 7 kilometres from the edge of Nairobi. The park is only 117.21 Km2 in size.
Highlight birds
Jackson's Widowbird, African Water Rail, Spotted Thick-knee, Speke's Weaver, Secretarybird, Northern Pied Babbler, Pangani Longclaw, African Quail-finch, Zebra Waxbill, Kori Bustard, Saddle-billed Stork, Ruppell's Robin-chat, White-tailed Lark, Rufous-naped Lark, Red-throated Tit, Yellow-throated Sandgrouse, Martial Eagle, African Crowned Eagle, Lappet-faced Vulture, Violet Wood-hoopoe, Nairobi Pipit, Croaking Cisticola, Desert Cisticola
Highlight mammals and others
Cape Buffalo, Common Zebra, Cape Eland, Nile Hippo, African Lion, White Rhino, Black Rhino, Leopard, Nile Crocodile
Habitats covered
Savannah, Dry Upland Forest, Wetlands
Photographic opportunities
Excellent
Special moments
Visit to the historic ivory burning site
DAVID SHELDRICK ELEPHANT ORPHANAGE
Next you will visit the elephant orphanage. At the orphanage you will learn about the orphaned elephants and how they got to the centre. You will also learn elephant biology and the threats facing the species. The local education team will also teach about how the orphans are cared for until rehabilitation. Further, you will learn how you can adopt a baby elephant, if you are interested in adopting.
From here you will proceed to a local restaurant, where you will enjoy the most famous buffet lunch in Nairobi; sampling local dishes and barbeques.
Photographic opportunities
Excellent
Special moments
Elephant Bottle-Milk Feeding, Elephant Dust Roll
After lunch, you head straight for the Giraffe Centre. This only takes a short drive. At the centre you will meet the lovely Rothschild's Giraffes. You will learn about the breeding program at the centre and also about giraffe biology. You will also get an opportunity to feed the giraffes from your hand, hug and even kiss these lovely "Tall Blondes".
Photographic opportunities
Excellent
Special moments
Giraffe Hug, Giraffe Kiss
From here we head straight to the famous Karen Blixen Museum. Formerly the home of Karen Blixen, this historical Museum was once part of a large coffee farm. The farm is also famous for being the focus of the famous movie 'Out of Africa'. The original farm was however sold separately to create the present suburb of Karen. The museum will give you a great insight on the life of Kenya pre-independence. The museum is also located at the foothills of the famous Ngong Hills, a landscape site also featured in the film.
Photographic opportunities
Excellent
Special moments
Out of Africa story, Karen's House experience and re-living her steps
Kindly see our past trip report here.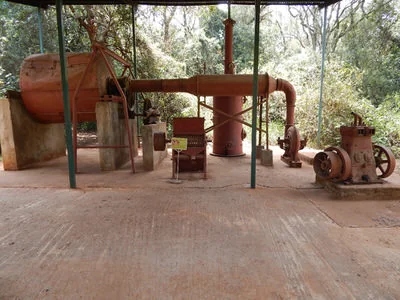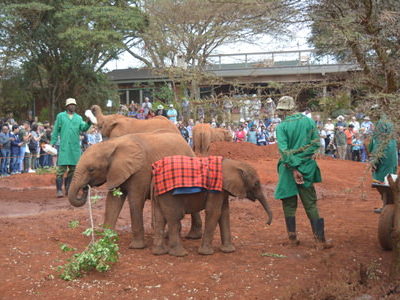 Let's plan your next adventure in East Africa.