Tanzania and Kenya Birding Safari
TANZANIA AND KENYA BIRDING SAFARI
Trip duration
19 days/ 18 nights
The Tanzania and Kenya Birding Safari can be combined with our Pemba Island Endemics Birding Tour.
DAY 1: ARRIVAL IN TANZANIA

Our Tanzania and Kenya Birding Safari will start in Tanzania's tourism capital, Arusha.
On this day, if we have an early arrival, we may explore local attractions around Arusha. Otherwise, we can relax and enjoy the nice Arusha birds from our lodge.
Night in Arusha.
DAY 2 AND 3: ARUSHA NATIONAL PARK TO TARANGIRE NATIONAL PARK

We shall start the day early with a trip to Arusha National Park. Here we shall drive some sections of the park, and also bird on foot in other areas. This park has a great highland forest nestled around Mt. Meru. Many highland bird species can be expected here. We shall spend the morning birding here, then proceed to Tarangire in the afternoon.
We may make some strategic stop-overs to add some few species on the way. Soon, we shall enter Tarangire, the land of Elephants and Baobab trees; where our Tanzania and Kenya Birding Safari continues.
Big game will also be encountered as we bird. The local Acacia woodland is very graceful and full of birds. We shall enjoy birding here for the next days of our Tanzania and Kenya Birding Safari.
Nights in Tarangire.
DAY 4: LAKE MANYARA TO NGORONGORO HIGHLANDS

We shall leave our hotel early, carrying picnic lunches. We shall drive to Lake Manyara, a pristine soda lake in the Rift Valley near Tarangire. The local Baobab trees will illuminate our journey through this lowland region.
Here we see lots of birds and during good time, lots of Flamingos are seen in the soda waters. We shall keep birding this interesting place during the day. The local game is mainly composed of monkeys. Others include Savannah Elephants, Lions and much more.
In the afternoon, we shall carry on with our Tanzania and Kenya Birding Safari, and proceed to Ngorongoro. The crater is nestled in a pristine natural forest, full of beautiful indigenous trees. We shall bird the forest, crater rim and our hotel compound in the evening.
Night in Ngorongoro.
DAY 5: NGORONGORO CRATER

Today we shall descend to the crater floor for more birding. The mighty Ngorongoro is an amazing place. It is known as one of the wonders of Africa; and a great site for our Tanzania and Kenya Birding Safari. Descending down the crater floor takes you through great scenery and you get to experience the local Euphorbia tree varieties. Many birds will be encountered in the crater.
Herds of wild animals are plenty inside the crater as well as wonderful views of the crater walls. Look out for the local Lions, Black Rhinos, Common Zebras, assorted Gazelles, Nile Hippos and Wildebeests.
Night in Ngorongoro.
DAY 6 AND 7: SERENGETI NATIONAL PARK

We shall then head to Serengeti National Park; a highlight on all our Tanzania and Kenya Birding Safaris. The journey to the park passes through the Ndutu Plains and welcomes you to Naabi Area; the beautiful locations where the annual Wildebeest migration starts, by thousands of females calving on these plains.
We shall spend time scouting the vast Serengeti as we enjoy birds and mammals. We shall spend time looking around some of the famous rock outcrops, often referred as Kopjes. Look out for animals such as Leopard, Cape Buffalo, assorted Gazelles, Maasai Giraffe, Wildebeest, Common Zebras, Savannah Elephant and Lions.
Here you shall also get an opportunity to learn all about the famous migration and get to follow in the steps of the Wildebeests in a lovely Kopje, modelled to imitate the migration cycle.
Nights in Serengeti.
DAY 8: SERENGETI NATIONAL PARK TO ARUSHA

On this day we shall enjoy more birding in Serengeti all morning. Later, we drive back to Arusha picking some extra birds on the way.
We shall also hope to pick any species we missed earlier in Ngorongoro Conservation Area; as we transect through.
Night in Arusha.
DAY 9: LARK PLAINS TO NAIROBI

We shall continue our Tanzania and Kenya Birding Safari; and head North to the Lark Plains for a morning of birding. Birding will be active on the way and we shall make stops to enjoy many species as we drive along.
We shall enjoy birding at the plains; targeting the local specials among an array of other biodiversity. On clear days, we enjoy birding with views of Mt. Kilimanjaro.
Later, we shall head to Nairobi as we enjoy roadside birding.
Night in Nairobi.
DAY 10: NAIROBI NATIONAL PARK
We shall spend the entire day in this park, which has always proven very successful on our tours. This is Kenya's oldest National Park, located just 7 kilometres from the edge of the Nairobi city centre, Kenya's capital city.
Indeed, this is Kenya's capital birding location with over 500 species recorded in the park. The park also hosts four of the African Big Five (Leopard, African Buffalo, African lion and Black Rhino) and many other interesting animals that you'll enjoy during the Tanzania and Kenya Birding Safari.
Night in Nairobi.
DAY 11: LAKE NAKURU NATIONAL PARK

We shall then proceed to Lake Nakuru. This park is famed as the birdwatchers' paradise, and indeed was the first national park in Africa to be set up with an avian conservation objective. This is indeed one of the highlight locations on our Tanzania and Kenya Birding Safari.
Up to a million flamingos have been recorded in this park depending on their regional migration. Most of these are Lesser Flamingos with Greater Flamingos making a smaller population. 
The park is also a great sanctuary for rhinos; without forgetting other three members of the Big Five, and these may be encountered as we move around the park. Other mammals will be seen, especially herds of grazing herbivores; and the Rothschild's Giraffe.
We shall spend the night in Nakuru.
DAY 12 AND 13: KAKAMEGA FOREST
This time will be spent exploring Kakamega forest, a remnant of the Guineo-Congolian Equatorial forest. Species diversity here is plenty and we shall hope to have a huge addition to our Tanzania and Kenya Birding Safari list.
We shall spend time walking in the forest in search of local specialties, with short breaks in between. The forest is also great with different unique monkeys, antelopes and squirrel species.
Nights in Kakamega.
DAY 14: LAKE BARINGO
On this day, we shall enjoy birding in the Baringo area. We shall drive and walk around the scrubland and the cliffs surrounding the lake, in search of birds in this unique area.
On our Tanzania and Kenya Birding Safaris, Lake Baringo and the nearby scrublands always yield special birds. We shall maximise our nature walks here during the cooler afternoon hours.
Night in Baringo.
DAY 15: LAKE BARINGO TO WESTERN MT. KENYA

A boat ride experience on Lake Baringo will also help you enjoy the beauty of the lake and see the local African Fish Eagles advertising their territories.
We shall then continue our Tanzania and Kenya Birding Safari towards Mt. Kenya; as we make stops for local birds.
Night at Mt. Kenya.
DAY 16: WESTERN MT. KENYA

From the hotel we shall bird near the local bush and forest edge and then head deeper into the mountain forest in our vehicle. We shall scan the forest, rivers and grasslands for the montane specials all day.
Montane mammals are likely, including monkeys, antelopes, mongooses, genets, pigs, hogs and squirrels.
Night at Mt. Kenya.   
DAY 17 AND 18: BUFFALO SPRINGS AND SAMBURU NATIONAL RESERVES
We shall leave early for Samburu and Buffalo Springs, a very interesting destination on our Tanzania and Kenya Birding Safari. We shall spend time scouting for extra birds as we enjoy the local mammals, such as Leopard, Beisa Oryx, Gerenuk, Grevy's Zebra, Reticulated Giraffe, Lion and Elephants.
This is an amazing part of Kenya, and allows for excellent dry country birding. Many of the typical North-East African dryland birds are present here and the habitat will provide a huge species list.
Nights in Samburu.
DAY 19: SAMBURU TO NAIROBI

On this morning we shall enjoy more birding in Samburu. Later, we head back to Nairobi with a few birding stops on the way.
We shall then take an airport transfer for your flights home, marking the end to our lovely Tanzania and Kenya Birding Safari.
Highlight Birds
Hartlaub's Turaco, Jackson's Francolin, Moorland Francolin, Hildebrandt's Francolin, Grey-breasted Spurfowl, Greyish Eagle-Owl, Red-chested Owlet, Northern White-faced Scops Owl, Slender-tailed Nightjar, Montane Nightjar, Somali Bee-eater, Blue-headed Bee-eater, Abyssinian Crimsonwing, Equatorial Akalat, Moorland Chat, Blue-shouldered Robin-Chat, Snowy-headed Robin-Chat, Little Rock-Thrush, Brown-tailed Rock Chat, Mocking Cliff Chat, Abyssinian Ground Thrush,
Spot-flanked Barbet, Hairy-breasted Barbet, Yellow-spotted Barbet, White-spotted Flufftail, Dusky Tit, African Emerald Cuckoo, Pink-backed Pelican, Grey-crested Helmetshrike, Somali Courser, Spotted Thick-Knee, Black-headed Lapwing, Secretarybird, African Water Rail, Pangani Longclaw, Beesley's Lark, Jackson's Widowbird, Kori Bustard, Saddle-billed Stork,
Hinde's Babbler, Northern Pied Babbler, Stone Partridge, African Orange-bellied Parrot, Fischer's Lovebird, Yellow-collared Lovebird, Yellow-vented Eremomela, Green-backed Eremomela, Turner's Eremomela, Green Hylia, Northern Crombec, Northern Grey Tit, Black-capped Social Weaver, Rufous-tailed Weaver, Little Weaver, Golden-backed Weaver, Northern Masked Weaver, Heuglin's Masked Weaver, White-billed Buffalo-Weaver, Black-faced Sandgrouse, Martial Eagle, Zebra Waxbill, Lappet-faced Vulture,
Somali Ostrich, Olive Ibis, Ashy Starling, Abbott's Starling, Purple Starling, Lesser Blue-eared Starling, Golden-breasted Starling, Stuhlmann's Starling, Violet Wood-hoopoe, Nairobi Pipit, Yellow-bellied Hyliota, Hunter's Cisticola, Boran Cisticola, Somali Sparrow, Three-streaked Tchagra, Papyrus Gonolek, Papyrus Canary,
Chapin's Flycatcher, Eastern Grey Plantain-eater, Grey Olive Greenbul, Yellow-throated Leaf-Love, Eastern Paradise Whydah, Jackson's Hornbill, Black-and-white-Casqued Hornbill, Abyssinian Scimitarbill, Brown-hooded Kingfisher, Golden-winged Sunbird, Eastern Bronze-naped Pigeon, Oriole Finch, Narina Trogon, Bar-tailed Trogon
Highlight Mammals and others
Leopard, African Lion, Cheetah, Black Rhino, White Rhino, Savannah Elephant, Maasai Giraffe, Reticulated Giraffe, Beisa Oryx, Cape Buffalo, Nile Hippopotamus, Nile Crocodile
Habitats covered
Savannah, Highland Forest, Wetlands, Semi-arid Scrubland, Equatorial Forest
Photographic opportunities
Excellent
Special moments
Nature Walks, Ngorongoro Crater, Kenya Endemic Birds, Tanzania Endemic Birds, Mt. Kenya, Mt. Kilimanjaro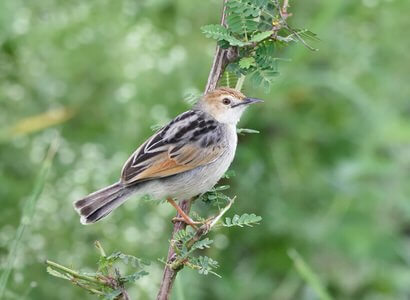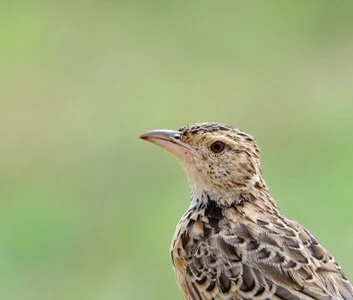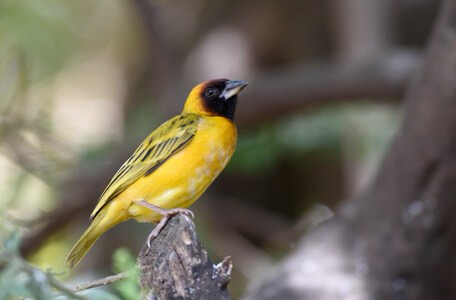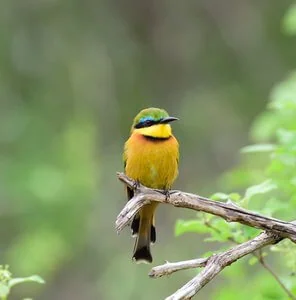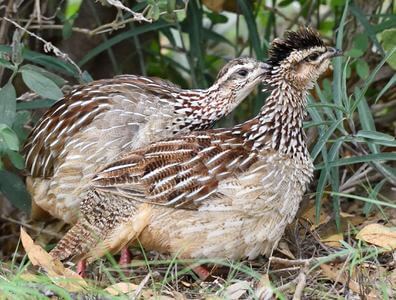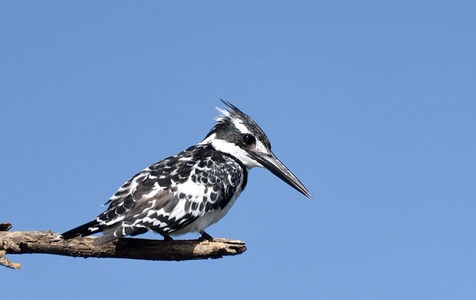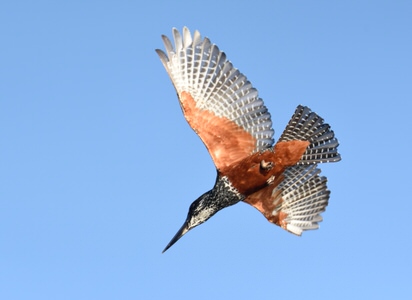 Let's plan your next adventure in East Africa.