David Sheldrick
Elephant Orphanage Tour
DAVID SHELDRICK ELEPHANT ORPHANAGE TOUR
Trip duration
1 day
Our David Sheldrick Elephant Orphanage Tour takes place in Nairobi, Kenya's capital. This is a very exciting day tour and you will certainly enjoy a visit to the centre.
The centre was founded in 1977 by Dr. Dame Daphne Sheldrick D.B.E. The centre was set up in honour of the memory of Dr. Dame Daphne's late husband, who was the founding Warden of Tsavo East National Park located in southern Kenya. As one of the pioneers of wildlife conservation in Kenya, David Sheldrick was a renown naturalist and his legacy lives on until modern time.
The centre hosts orphaned elephants, rescued mainly from Kenya. They are rehabilitated here and then taken to a secondary facility in southern Kenya to prepare them for their adult lives. Since it was founded, the orphanage has successfully hand-raised more than 150 infant elephants, a great achievement indeed. Apart from elephants, the centre also hosts orphaned and injured rhinos. These too are rehabilitated and cared for by the keepers at the centre. Once in a while you may be joined by other guest animals, such as the odd-looking Common Warthogs who come to steal some of the elephant food and enjoy a mud roll at the pit.
Our guide shall pick you from your hotel and you head straight for the elephant orphanage. At the orphanage you will learn about the orphaned elephants and how they got to the centre. You will also learn elephant biology and the threats facing the species. The local education team will also teach you about how the orphans are cared for until rehabilitation. Further, you will learn how you can adopt a baby elephant, if you are interested in adopting.
Photographic opportunities
Excellent
Special moments
Elephant Bottle-Milk Feeding, Elephant Dust Roll
David Sheldrick Elephant Orphanage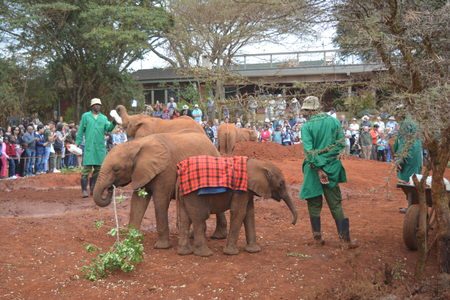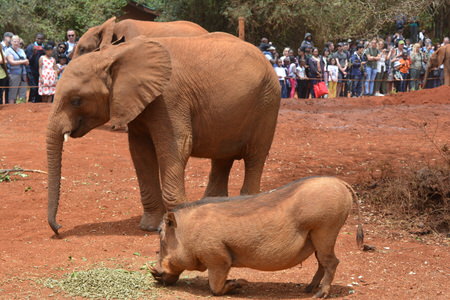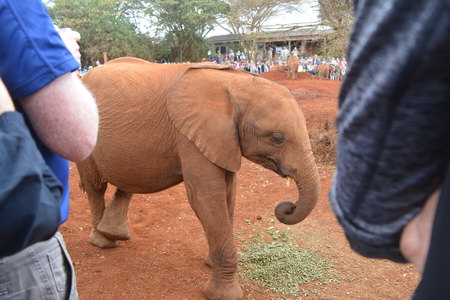 Let's plan your next adventure in East Africa.