Top Birding and Nature Tours in Kenya, Tanzania, Uganda and Rwanda
All safari and tour programs will be provided by Cisticola Tours LTD (www.cisticolatours.com). All safari and tour programs will be subject to the terms shared below. For any inquiries or clarifications on the tour programs, kindly email [email protected] or [email protected]
SAFARI GROUP SIZE
Your specific tour or safari will state the details of the group size. For clarifications on your exact tour group, kindly contact our office.
SAFARI PRICE INCLUSIONS
All nights accommodation for all multi-day tours; as indicated in the itineraries (in a shared twin or double occupancy room). Single rooms can be arranged at an extra fee, and are dependent on availability.
Meals (Breakfast, Lunch and Dinner) for the multi-day tours are included on all days. For day one, breakfast is not included (we can arrange this on request at an extra cost). For the last day, dinner is not included (we can arrange this on request at an extra cost).
For day tours, please talk to our safari team to arrange your preferred meal plan (snacks and water).
Adequate water will be provided in the vehicle for the multi-day tours. Water will also be available in the hotel rooms. In case you need to purchase extra water or drinks, kindly alert your safari guide or hotel receptionist and they will advise.
All site entry fees are included: – park fees, reserve fees, museum fees and forest fees; unless something is noted as being excluded on your specific tour.
All activities listed in the itineraries are included and paid for by your safari guide. Optional activities that require you to pay extra fees are stated as optional on the safari itinerary.
All our safaris are led by professional Safari Guides from Cisticola Tours LTD, wildlife rangers and local guides; as applicable for your specific tour. All their costs are included in the tour price.  
Transport while on tour will be in 4 by 4 open-roofed safari vehicles; with everyone having a window seat for best views (vehicle type will be stated on your safari quotation as well). We offer transport for all days as explained on the itinerary of your specific tour. Airport-hotel transfers or city tours may be done in our safari buses or saloon cars.
All relevant taxes.
SAFARI PRICE EXCLUSIONS
International flights to Nairobi/ Mombasa/ Entebbe/ Arusha/ Dar es Salaam, and from Nairobi/ Mombasa/ Entebbe/ Arusha/ Dar es Salaam post-tour.
Gratuities for camp staff, drivers, rangers, Tour Leaders and your local guides. Gratuities are voluntary and are not compulsory on any of our tours; but they are often expected as is the local tradition in the region, so please carry some extra funds for this.
Optional activities as listed on your specific tour. Our safari team develops several optional activities relevant to each tour and these will be shared with you upon confirmation of your trip. You can then choose to add a few of these optional activities to your safari experience.
Visas for Kenya, Tanzania, Uganda and Rwanda; as required in your safari.
Personal medical cover and all relevant insurance (travel insurance, medical insurance, and all other relevant insurance covers).
Personal drinks at lodges and hotels.
Extra accommodation in local hotels pre- or post-tour. Should you need help booking a hotel for your accommodation before or after the main tour, kindly contact our office for bookings.
N/B: If you would like to arrange your extra/ private airport-hotel transfers, kindly contact us too.  
INTERNATIONAL FLIGHTS
For those planning to take the multi-day safaris, we recommend waiting until your tour is 100% confirmed before booking any international flights. Please contact us to check the status of any of our safaris; via email.   
PASSPORT/VISA
You should ensure your passport is valid for at least six months. Also make arrangements to obtain relevant visas before arriving on tour.
HEALTH, DIET AND INDEMNITY
Ensure you carry any relevant medication and prescriptions that you need during the safari period. Also ensure you have Yellow Fever, Oral Polio and other relevant immunisation certificates before arriving on safari. Please contact our safari team for updated advise on required immunisations for your specific safari destinations. 
In case you need any extra health care during the tours, kindly update us before the safari begins. If you have special dietary needs or allergies, kindly alert our office in advance and before arriving for your safari. Our office team will ensure your needs are catered for satisfactorily during the entire tour.
Due to the nature of safari travel and the risks normally associated with it, Cisticola Tours LTD cannot accept responsibility for any eventuality resulting from any accident, loss, illness, theft, personal injury or any other unforeseen incident; sustained during any of our tours. All our clients per take tours at their own risk and hold personal liability, including liability for all their property.
It is also recommended to send our office your emergency contact details and phone number; before arriving on safari.
SAFARI ACCOMMODATION
All accommodation facilities are great safari-styled lodges, hotels or camps. Accommodation is at times subject to change dependent on availability or seasonal suitability; and you will be updated in case of any changes.
Changes, if any, will be to a similar facility in the same area. All rooms are on double occupancy (either two twin beds or a double, upon request). Triple and family rooms are also available (kindly alert us if you need a triple or family room. Single rooms will be availed for single/ solo travellers, upon request. The single rooms are subject to availability and a surcharge (single supplement fee) will apply. Kindly refer to your quotation to check the rooming details. For single room supplement costs, kindly contact our office.
DEPOSIT AND PAYMENT INSTALLMENTS
Bookings can be placed by paying a deposit; as stated on your specific safari or tour. This allows Cisticola Tours LTD to make bookings for your accommodation and other logistics in order to ensure you have a smooth safari or tour.
Our safari team will advise on the payment installments for your specific tour. We are flexible on payment terms for all tours and we can offer a customised payment plan for your specific safari.
CANCELLATIONS AND POSTPONEMENT OF SAFARIS
Cisticola Tours LTD reserves the right to cancel a given tour or safari should circumstances dictate. Should this occur, 100% of monies paid will be refunded to those guests already registered. If you are interested in one of the other tours or safaris on offer by Cisticola Tours LTD, and after your tour has been cancelled, we will do our best to accommodate you on another tour or safari.
If the guest cancels a tour, he/she can request Cisticola Tours to use the applicable funds on another future tour within 12 months; and subject to our cancellation terms below (the guest will advise on several possible new dates for the safari and our team will work with you to agree on the next steps).
If the guest requires a refund of the paid funds; the same can be refunded less the applicable hotel cancellation charges, domestic flight cancellation charges and bank fees. The difference constitutes what is termed below as the funds refundable. The following cancellation terms will apply when refunding the funds:-
95% of the funds refundable for more than 50 days to the tour start date
80% of the funds refundable 25-50 days to the tour start date
70% of the funds refundable 14-25 days to the tour start date
Less than 14 days or no show – no refunds
ACCEPTANCE OF TERMS
By making deposits or full payments for your tour, you will have accepted the stated terms and conditions; and will not need to sign any extra documents for the same.
RECOMMENDED ITEMS TO BRING ALONG/ SAFARI PACKING LIST
We have a detailed list of items to pack and bring along on your tour or safari. Please click here to view.
Please contact us today and enjoy a tour or safari experience like no other; in Kenya, Tanzania, Uganda and Rwanda.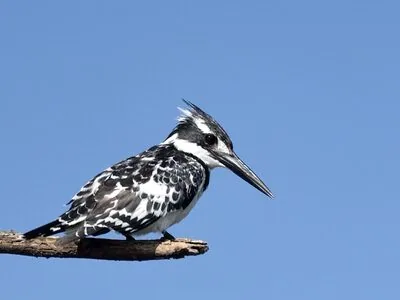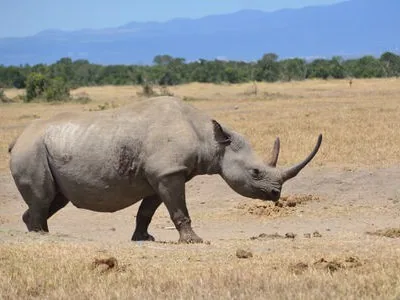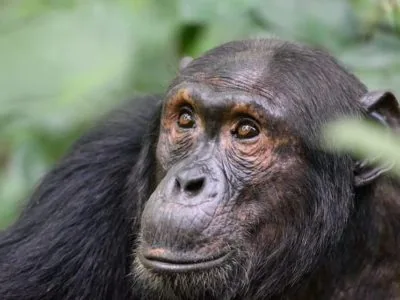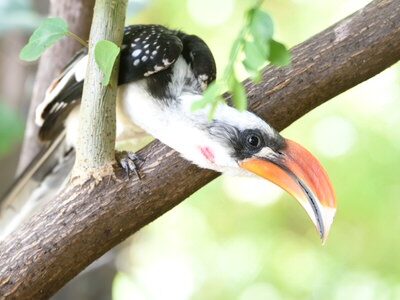 Let's plan your next adventure in East Africa.