Kenya Herpetology Tour
Trip duration
15 days/ 14 nights
This tour is meant to help every passionate herpetologist enjoy the vast diversity of reptiles and amphibians of Kenya, a gateway to African herpetology. The country hosts over 100 species of amphibians, 4 species of tortoises, 5 species of terrapins, 1 soft-shelled freshwater turtle species, 5 species of marine turtles, 1 species of crocodile, 140 species of snakes and 130 species of lizards. This diversity is highly attributed to the vast ecosystems available in the country. On this Kenya Herpetology Tour, the first one of its kind, we shall explore most of these ecosystems with a team of herpetology experts who have worked in the country for decades and who understand the species of amphibians and reptiles in amazing detail. A huge list is guaranteed, but the most exciting part is that this tour is likely to open new knowledge on the taxonomy and physiology of some of the taxa we shall encounter. This is because East African Herpetology is at its peak in this decade; with new species being discovered and described each year.
Day 1: Nairobi National Park and Ngong Road Forests
This is Kenya's oldest National Park, located just 7 kilometres from the edge of the Nairobi city centre, Kenya's capital city. It forms the start to our very exciting Kenya Herpetology Tour, and we shall hope to pick our first species quite easily. We shall enjoy time in this habitat, composed of wetlands, dry upland forest and typical savannah grasslands. Local rivers and dams will be sampled for aquatic species. On a few designated walking sites, we shall scan on foot. We shall also visit the nearby Ngong Road Forests, where we shall walk in search of dry upland forest species.
Night in Nairobi.
Day 2: Ngong Hills and Magadi Road
Our surveys will start at the edge of the famous Ngong Hills, quoted in many historical stories, such as Karen Blixen's works. We shall then head down the Rift Valley into the drier habitats of Magadi Road, with several pre-determined stops to search for local dryland species that are rather easy to find as you descend. Our final stop will be Olorgesailie Museum, one of the most important and significant prehistoric sites where lots of archaeological work has been done. We shall have our picnic lunch here as we watch the species that visit our picnic spot. We shall have a walk around the museum hoping to catch local species that inhabit this rather dry scrubland.
Later, we start ascending back towards the Ngong Hills. On the way, we shall stop for any new species we encounter. We shall head to Mt. Kenya for the night. We shall enjoy frogging tonight.
Day 3: Mt. Kenya
This day will be spent exploring in and around Mt. Kenya, the highest mountain in the country. The forest hosts varied habitats, starting with typical mountain rainforest, then bamboo zone and finally alpine grasslands. Beyond the alpine zone, there is less diversity and we may choose to spend most of the time on the lower strata.
We shall enjoy walks in the forest and also scan the local grasslands, neighbouring farms and forest trails. In the evening, we shall scan local wetlands, focusing on swamps and rivers for frogging.
Night in Mt. Kenya.
Day 4: Aberdare National Park and Kinangop Grasslands
This is a very ideal highland zone characterized by highland grasslands, alpine moorland, bamboo forest and tropical rainforest.
Starting from the alpine moorland of the Aberdares, we shall enjoy time scanning this very exciting habitat. We shall also scan local dams and rivers for highland species. Designated walking areas will also be visited to search for more species.
We then head to Kinangop Grasslands, located on a beautiful plateau. Home to some of the best Kenya's endemics, we shall surely enjoy this area and we may encounter some highlight species on our Kenya Herpetology Tour. Local wetlands will also be sampled. In the evening, we shall enjoy frogging.
Night in Kinangop.
Day 5: Lake Naivasha and Lake Elmenteita areas
This day will be spent enjoying the central Rift Valley area. This is a very interesting savannah habitat. We shall spend time exploring the area and the local two lakes- one fresh water and one salt water. We shall scan the savannah woodlands and also explore the local rocky outcrops. We shall also get to the lake shore, at our best-selected beach points, where we shall scan the pools and shoreline marshes.
Night in Elmenteita.
Day 6 and 7: Mau Escarpment, Nandi Hills and Kakamega Forest
We shall drive to western Kenya, via the Mau Escarpment, where we shall make some pre-determined stops to enjoy local species. We shall then continue to the Kakamega Forest. Adequate time will be spent exploring Kakamega forest, a remnant of the Guineo-Congolian Equatorial forest. Species diversity here is plenty and we shall hope to have a huge addition to our Kenya Herpetology Tour list. We shall spend time walking in the forest in search of local specialties, with short breaks in between. We shall also make short trips to nearby locations, such as Nandi Hills for more walks. In the evenings, we shall enjoy frogging.
Nights in Kakamega.
Day 8 and 9: Lake Baringo area
We shall leave Kakamega early and head back into the Rift Valley- this time targeting the North Western habitat, which is part of a very bio-diverse biome. This is a very interesting dryland located at the edge of a fresh water lake. Many locally significant species occupy this area and we shall spend the time enjoying these and more. On the first evening, we shall enjoy frogging.
Night 1 in Baringo.
On the second afternoon, we shall drive to Nairobi for the night. We shall enjoy frogging at night.
Day 10 and 11: Mombasa Road, Tsavo, Taita Hills and Sagala Ranch
On the next day, we shall head south to explore the heart of the Somali Biome, a very interesting ecosystem along the Tsavo region of southern Kenya. We shall make several strategic stops on the way to tick some additional species. In the afternoon, we shall survey the rich Sagala Ranch, home to some of the most interesting species of reptiles and amphibians. This area will definitely open a new chapter on our Kenya Herpetology Tour and we hope to tick some very special species.
On the second day here, we shall make a day trip to the exciting Taita Hills, where we shall search for the local endemics and other specialties. This is a remnant forest zone, which hosts the Eastern Arc ecosystem, related to the habitat in Tanzania. We hope to tick a good number of the local specialties on our day trip here. In the afternoon, we shall return to Sagala Ranch for some more of the Tsavo species. We shall make stops on the way to try for some extra species.
In the evenings, we shall enjoy night walks for more nocturnal species.
Nights in Sagala.
Day 12 and 13: Shimba Hills, Shimoni and Diani
Another of the herpetological hotspots, the vast South Coast is always very interesting for herping tours in Kenya. We shall spend the next two days enjoying the species of this area, a connection of the Tanzania ecosystem. We shall make short trips to nearby sites, such as Diani and Shimoni. We shall also scan the local community forests, where several interesting species have been recorded in the past. We shall also enjoy night walks here to scout for more nocturnal species.
Nights in Shimba Hills.
Day 14: Mombasa Road to Tsavo
On this day, we shall retrace our steps back into the heart of the Tsavo ecosystem, as we pick some extra species on stops along the way. We shall then head to the Tsavo River area, where we shall hope to add some extra species to our list.
Night in Tsavo.
Day 15: To Nairobi
On this day, we shall drive back to Nairobi where we shall enjoy lunch. In the afternoon, we shall take an airport transfer marking the end to our lovely Kenya Herpetology Tour.
Highlight reptiles
Nile Crocodile, Bell's Hinged Tortoise, Pancake/Flat Tortoise, Helmeted Terrapin, Somali-Maasai Clawed Gecko, Kim Howell's/Zebra Dwarf Gecko, Kaya Gecko, Tsavo Dwarf Gecko, Mt. Kenya Dwarf Gecko, Western Serpentiform Skink, Alpine Meadow Skink, Hinkel's Red-flanked Skink, Kilimanjaro Five-toed Skink, Multi-scaled Forest Lizard, Kibonoto Forest Lizard, Mt. Kenya Alpine Meadow Lizard, Green Keel-bellied Lizard, Eastern Blue-tailed Gliding Lizard, Speke's Sand Lizard, East African Highland Grass Lizard, Tropical Girdled Lizard, Yellow-throated Plated Lizard, Blue-headed Tree Agama, Elmenteita Agama, Ngong Agama, Taita Hills Blade-horned Chameleon, Mount Kenya Hornless Chameleon, Mount Kinangop Alpine Chameleon/Aberdare Mountains Dwarf Chameleon, Mount Kenya Side-striped Chameleon, Nile Monitor Lizard, Voi Wedge-snouted Worm Lizard, Kenyan Dwarf Blind Snake, Kakamega Blind Snake, Mount Kenya Worm Snake, Parker's Worm Snake, Kenya Sand Boa, Central African Rock Python, Cape Wolf Snake, Black File Snake, Mole Snake, East African Shovel-Snout, Tanganyika Sand Snake, Kenyan Striped Skaapsteker, Jackson's Centipede Eater, Eastern Small-scaled Burrowing Asp, Taita Hills Purple-glossed Snake, Smith's Racer, Spotted Bush/Wood Snake, Jackson's Tree Snake, Boomslang, Green Mamba, Black Mamba, East African Garter Snake, Forest Cobra, Black-necked Spitting Cobra, Puff Adder, Rhombic Night Adder, Kenya Montane Viper, Mount Kenya Bush Viper, Kenya Horned Viper
Highlight amphibians
Common Squeaker, Common Litter Frog, Kerinyaga Toad, Kisolo Toad, Marbled Snout-Burrower, Bocage's Burrowing Tree Frog, Spiny Leaf-folding Frog, Mountain Reed Frog, Silver-bladdered Reed Frog, Shimba Hills Reed Frog, Red-legged Kassina, Southern Foam-nest Frog, De Witte's River Frog, Galam White-lipped Frog/Golden-backed Frog, Kinangop Dainty Frog, Hildebrandt's Ornate Frog, Eastern Groove-crowned Bullfrog, Kinangop Puddle Frog, Giant/Irangi Puddle Frog, Mahnert's Rocket Frog, Edible Bullfrog, Cryptic Sand Frog, Krefft's Warty Frog, Red-banded Rubber Frog, Scarlet-snouted Frog, Northern Clawed Frog, Taita Hills Caecilian, Changamwe Caecilian, Sagalla Caecilian
Habitats covered
Savannah, Wetlands, Semi-arid Scrubland, Highland Forest, Dry Upland Forest, Alpine Moorland, Montane Grasslands, Equatorial Forest, Coastal Beach, Coastal Forest
Photographic opportunities
Excellent
Special moments
Star Gazing, the Indian Ocean, Mt. Kenya, the Great Rift Valley, Equatorial Forest walk, African Big 5, Kenya's Endemic species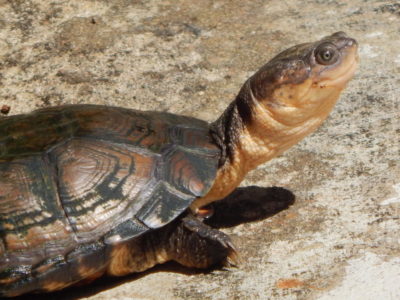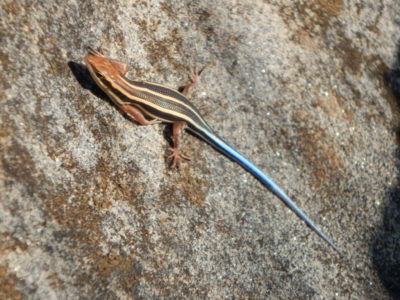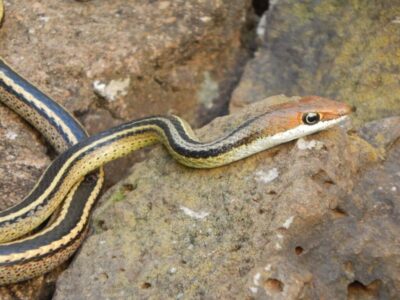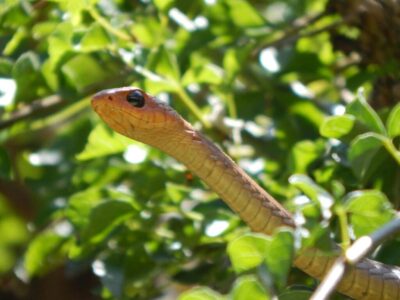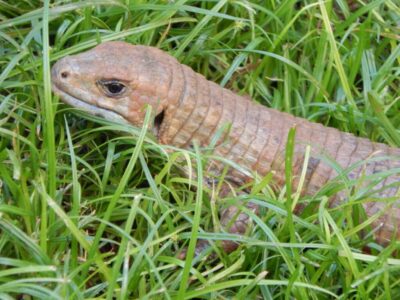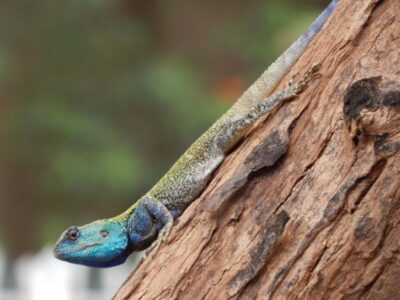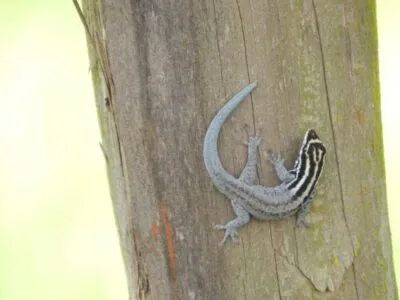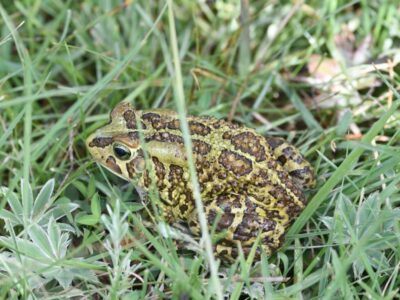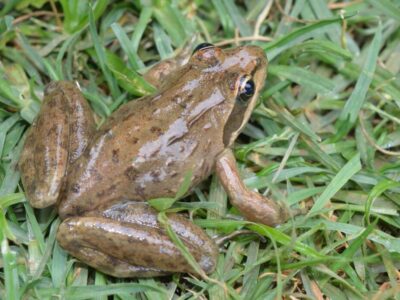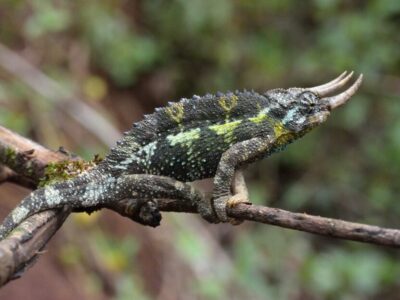 Let's plan your next adventure in East Africa.