Western Kenya Birding Tour
WESTERN KENYA BIRDING TOUR

Trip duration
6 days/ 5 nights
DAY 1: LAKE ELMENTEITA
On day 1 of our Western Kenya Birding Tour, we shall depart Nairobi early in the morning and head west to Lake Elmenteita. We shall enjoy birding here along the lake shore and the nearby woodland. We shall enjoy lunch here.
In the afternoon, we shall continue our birding in this vast region scouting for species we may have missed in the morning.
Night at Lake Elmenteita.
DAY 2 AND 3: KAKAMEGA FOREST
We shall scan our lodge compound for a few additional species. We shall then proceed to Kakamega Forest, where we hope to score many forest species. The time will be spent exploring Kakamega forest, a remnant of the Guineo-Congolian Equatorial forest. Species diversity here is plenty and we shall hope to have a huge addition to our list. We shall spend time walking in the forest in search of local specialties, with breaks in between.
The forest is also great with different unique monkeys, antelopes and squirrel species.
Nights in Kakamega.
DAY 4: KAKAMEGA FOREST TO LAKE BARINGO

We shall start the day with some more birding at Kakamega; enjoying additional birds in this beautiful forest.
Later, we shall head for Lake Baringo, as we bird along the way. Birding will be active on this route and we shall make strategic stop-overs to enjoy the birds. We shall arrive in Baringo in the afternoon. In the afternoon, and also the next day, we shall enjoy birding in this vast area. We shall drive and walk around the scrubland and the cliffs surrounding the lake, in search of the special birds in this unique area.
Night in Baringo.
DAY 5: LAKE BARINGO
A boat ride experience early in the morning will help us enjoy one of the iconic moments of our Western Kenya Birding Tour. This will help you enjoy the beauty of the lake and see the local African Fish Eagles advertising their territories, as they hunt too.
Later, we continue enjoying the terrestrial birds of Baringo. Our target will be to add species we may have missed the previous day.
Night in Baringo.
DAY 6: LAKE BARINGO TO NAIROBI; AND DEPARTURE

On the last day of our Western Kenya Birding Tour, we shall drive back to Nairobi, enjoying birding on the way. We may make a quick stop at a roadside pond to enjoy some waterbirds. We shall arrive in Nairobi later in the afternoon, in time for our evening flights home.
Highlight birds
Jameson's Wattle-eye, Yellow-bellied Wattle-eye, Three-banded Courser, Spotted Thick-knee, Mosque Swallow, Lyne's Cisticola, Chestnut Sparrow, Slender-tailed Nightjar, Nyanza Swift, Mottled Swift, White-fronted Bee-eater, Blue-headed Bee-eater, Plain-backed Pipit, Red-headed Malimbe, White-billed Buffalo Weaver, Black-necked Weaver, Northern Masked Weaver, Vieillot's Black Weaver, Green Sunbird, Beautiful Sunbird, Green-throated Sunbird, Mackinnon's Fiscal, Grey-backed Fiscal, Grey-crested Helmet-Shrike, Silverbird, Brimstone Canary, Shelley's Greenbul, Ansorge's Greenbul, Cape Teal, Red-headed Bluebill, Oriole Finch, Lesser Flamingo, Great White Pelican, Hilderbrandt's Francolin, Arrow-marked Babbler, Brown Babbler, Brown-tailed Rock-Chat, Crowned Eagle, Dark Chanting Goshawk, Verreaux's Eagle, Chapin's Flycatcher, Black-faced Rufous Warbler, Uganda Woodland Warbler, Pale Prinia, White-chinned Prinia, Turner's Eremomela, Yellow-bellied Hyliota, Tawny Eagle, Hybrid Lovebird, Hoopoe, Yellow-shouldered (-mantled) Widowbird, Great Blue Turaco, Square-tailed Drongo, African Broadbill, Petit's Cuckooshrike, Blue-shouldered Robin-Chat, Snowy-headed Robin-Chat, White-spotted Flufftail, Dusky Tit, Acacia/Northern Grey Tit, Klaas's Cuckoo, Bocage's Bush-Shrike, Luhder's Bush-Shrike, Narina Trogon, Bar-tailed Trogon, Yellow-crested Woodpecker, White-headed Wood-Hoopoe, Black-and-white-casqued Hornbill, Jackson's Hornbill, Hemprich's Hornbill, Black-and-white Casqued Hornbill, Equatorial Akalat, White-tailed Ant-Thrush, Grey-headed Silverbill, Greyish Eagle-Owl, African Scops-Owl, Northern White-faced Scops-Owl
Highlight mammals and others
Red-tailed Monkey, Common Zebra, Common Impala, Nile Crocodile, Nile Hippo
Habitats covered
Equatorial forest, Wetlands, Savannah, Semi-arid Scrubland
Photographic opportunities
Excellent
Special moments
Forest walk, the Great Rift Valley, Boat Ride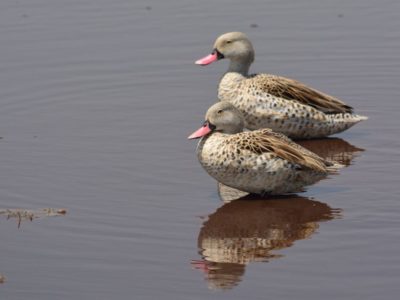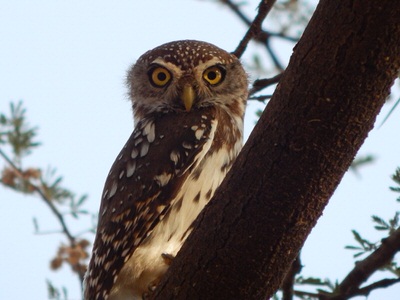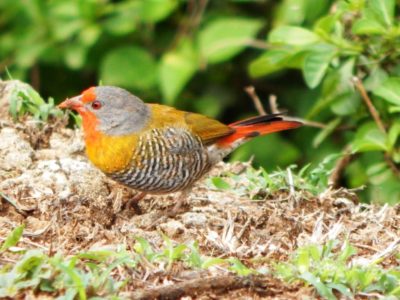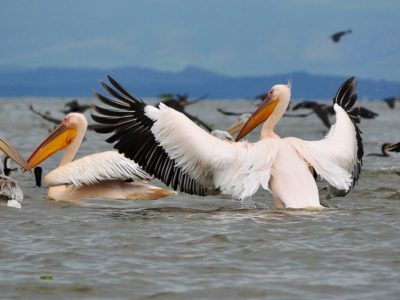 Let's plan your next adventure in East Africa.