WHERE TO WATCH BIRDS IN UGANDA – UGANDA'S TOP BIRDING HOTSPOTS

Located within the vast wildernesses of East Africa, Uganda is fast becoming a great stopover for birdwatchers with an estimated record of 1,007 bird species. A birding tour in Uganda is always a life-changing experience. Many birders who have taken a Uganda Birding Safari often compare the forests to birding in the Amazon, but this time having done it within the beauty of Africa. The joy of Uganda Birding Tours and Safaris is the diversity of sites and habitats- from savannahs, wetlands, tropical forests, to semi-arid scrublands; Uganda is indeed a great country for birding tours. 
Three Endemic Bird Areas and five biomes of Central and Eastern Africa converge in Uganda; making Uganda Birding Tours and Safaris such a rewarding experince. Most birding sites are located a few hours' drive from each other and there is overall good road network. The country is also home to the largest lake in Africa, Lake Victoria, with the equator passing through it. Also known as the "Pearl of Africa", Uganda remains relatively unexplored and a lot of birdwatchers are yet to include Uganda in their safari itineraries. As you ponder on your next East African birding safari destination, let's journey through this magnificent country and get a few insights on the top birding sites. 
Rwenzori or Ruwenzori Mountains National Park
The third-highest mountain in Africa is a special place for any visitor. Often more famous among hiking groups who seek the snow-capped peaks of the Mountains of the Moon; Rwenzori Mountains are a special place along the border with the Democratic Republic of Congo. There are many Albertine Rift Endemic here such as Rwenzori Batis, Rwenzori Turaco, Ruwenzori Nightjar, Handsome Francolin and Strange Weaver.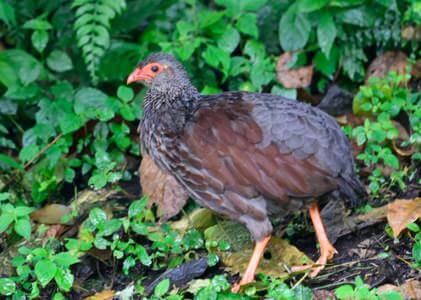 Semliki National Park  
Established in 1993, this adventurous park is one of the newest national parks in Uganda. It is situated on the floor of the Semliki Valley on the west side of the Rwenzori Mountains and is dominated by the easternmost extension of the great Ituri forest of the Congo basin. This is one of the least-explored locations on our Uganda Birding Tours and Safaris. Over 70 birds species are only known from Semliki Forest and nowhere else in Uganda. This includes at least 31 birds species of the Guinea–Congo Forests biome; making Semliki a mega birding site on any birding tour in Uganda.
The park is named after River Semliki which flows through it. In addition to the wildlife that abounds here, nature trails and famous hot springs (with the existence of a male and female hot spring!) birding is also a major activity in the park. 
While in the pristine forest, look out for species with very limited national ranges, such as the Piping Hornbill, Capuchin Babbler and the magnificent Blue-headed Crested Flycatcher. The nearby Semliki Forest Reserves has a diverse range of vegetation types including swamps, wooded and bushed grassland, woodlands as well as riverine forests. Its rivers drain into Lake Albert. The tall vegetation along the rank marshy shores of the lake is a key spot to look out for the Papyrus Gonolek and the Shoebill which is listed as a vulnerable species in the IUCN Red list.
Murchison Falls National Park
Murchison Falls National Park is the largest park in Uganda. The park gets its striking name from the Murchison Falls- where part of the Nile River cascades through a rock cleft about 7metres wide, forming a waterfall. The site is a great photography spot for visitors. A boat cruise through the river allows you to see the rich bird life in the park- a special highlight during our Uganda Birding Safaris. Much of the park features savanna across the open plains, woodland and patches of forest to the south and east. 
Over 450 species of birds have been recorded here with the park increasingly gaining traction as one of the top sites in Africa for the Shoebill. Skimming for fish along the Nile River, you are likely to find lots of African Skimmers; as Rock Pratincoles and Red-throated Bee-eaters aerially hunt for insects above the river. You might also be lucky to spot Uganda`s special species such as the Brown-rumped Bunting, the distinctive Grey-headed Oliveback as well as the Black-bellied Firefinch.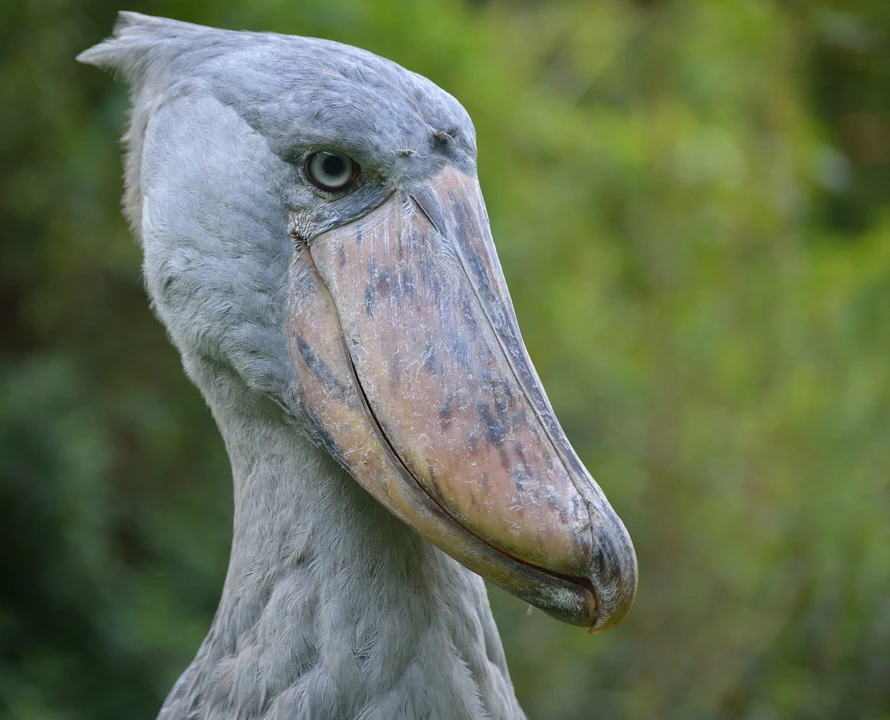 Lake Mburo National Park
This is one of Uganda's smaller national parks; but a great site for our Uganda Birding Tours and Safaris. From the capital city of Kampala, the drive via the countryside en route to Lake Mburo National Park is a solid contrast; all in a relatively short distance. With savannah grassland as the outstanding habitat in the park a relaxed game drive allows you to see many grassland birds. While in the park, take time and enjoy a boat ride on Lake Mburo and look out for African Finfoots. In addition to 13 other lakes around the area, Lake Mburo forms part of the 50 kilometer-long wetland system linked by a swamp.
The park shelters some birds that have not yet been recorded in other parks in Uganda, notably: Rufous-bellied Heron, Red-faced Barbet, Southern Black Flycatcher, Green-capped Eremomela and Southern Red Bishop.
Mount Elgon National park
The park is named after Mount Elgon, the fourth highest mountain in Africa. It is situated on the Eastern part of Uganda; at the Kenya-Uganda border, about 230 km from Kampala. Ancient caves, impressive waterfalls and the majestic peaks are some of the key attractions here. The highland forests are home to about 300 species of birds. Look out for the Moustached Tinkerbird in the tropical forests; and as you scale up the mountain to the heath and moorland zone, you might be lucky to spot the main target of this area- the Elgon Francolin. Here you may also enjoy sightings of the Moorland Chat. The latter two species are restricted to the Afrotropical Highlands Biome. Another jackpot find is the elgonensis race of the White-starred Robin which is endemic to Mt. Elgon.
Queen Elizabeth National Park
The park lies in the Southwestern region of Uganda in the Western Rift Valley. It derives its name from Queen Elizabeth II. To the South, the park borders the exciting Maramagambo Forest, which often produces Crested Guineafowls and African Pygmy Kingfishers. Near here, the expansive Ishasha sector, made famous by tree-climbing lions, is also a perfect savannah birding habitat. The park is home to Lake George, a great birding wetland. The incomparable Kazinga Channel is a birding haven; thus our Uganda Birding Tours and Safaris spend time here maximizing this hotspot. The Kazinga Channel connects Lake George to Lake Edward. 
Major bird habitats converge in Queen Elizabeth National Park, notably:- grasslands, woodland, tropical forest and wetlands all which heightens your species list to over 600 species, an abundance second to no other birding site in Uganda. The park is a good site for Uganda Spotted Woodpecker, Piapiac and Purple Starling.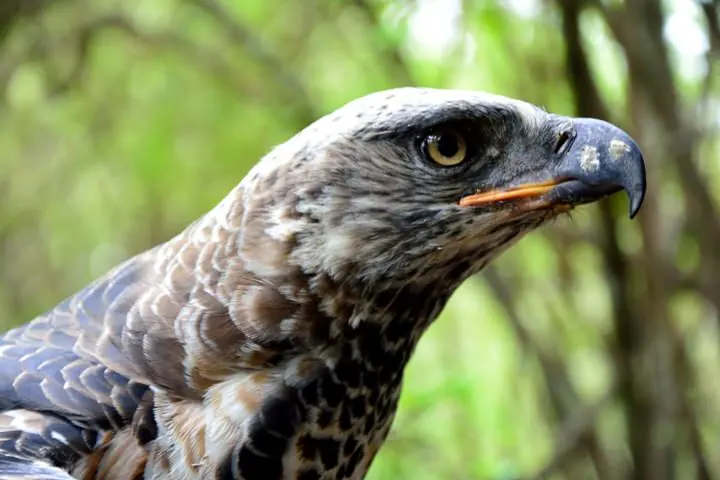 Pian Upe Game Reserve, Mount Moroto, Matheniko Game Reserve and Bokora Wildlife Reserve
This is one of the best dry habitat in Uganda and one that is less-explored on most Uganda Birding Tours. Many birds species here are typical to the dry Northern Kenya region. Cisticola Tours runs a specialized Northern Uganda Birding Safari to explore the area. Key birds in this region include the endemic Fox's Weaver, rare Karamoja Apalis, Red-fronted Warbler, Foxy Lark, Silverbird, Jackson's Hornbill and Steel-blue Whydah.  
Kidepo Valley National Park
The park is located in the less-explored part of Northeastern Uganda and derives its name from the seasonal Kidepo River. It is dominated by rugged Acacia-wooded savannah and about 480 birds have been recorded here. Birding in this park gives you a taste of the African wilderness in Uganda. The park has some of the rarest species seen in Uganda, notably, the East African endemic Karamoja Apalis, the dazzling Golden Pipit, Black-breasted Barbet, Taita Fiscal and the Grey Wren-Warbler. Kidepo Valley National Park is a priced jewel for all our Uganda Birding Tours and Safaris.

Musambwa Islands
In the central region of Uganda in Lake Victoria, men, birds and snakes are said to live harmoniously. This place is often nick-named "the snake island of Africa".
The islands act as important breeding and roosting site for about 15,000 birds majority being Grey-headed Gulls, Long-tailed Cormorants and Little Egrets.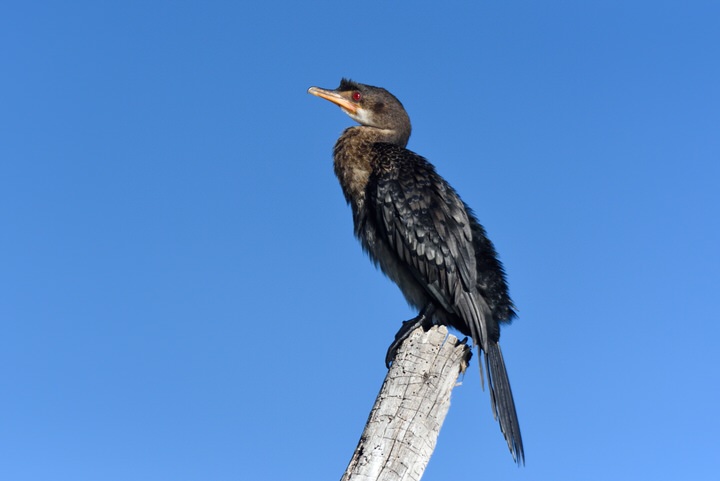 Lutembe Bay
Located along the beautiful shores of Lake Victoria the bay is famous for birding. It is considered among the wetlands of international significance and has been declared a Ramsar site since 2006. The bay is also a migratory route for birds and it is estimated about 3.5 million birds of over 200 species flock the wetlands from September to March. A nice Pectoral Sandpiper (a rarity for Uganda) was recorded here in the year 2019. The bay is characterized by Papyrus swamps which extend to join some forest patches up in the Northern parts of the bay. Occurring in huge flocks in the bay are Gull-billed and White-winged Terns. 
Mabamba Swamp- home of the amazing Shoebill 
The Mabamba Swamp is located along the Northern shores of Lake Victoria and features marshy habitat dominated by papyrus reeds. This birding site is one of the most reliable sites to spot the Shoebill from Entebbe or even Kampala, Uganda's capital city. This highly sought-after bird has been recorded in pairs and also trios in the swamp. The swamps harbor stable populations of African Pygmy and Spur-winged Goose as well as migrant Blue Swallows on the swamp edges. But as much as we score loads of birds here, the Shoebill is the ultimate target for many guests during our Uganda Birding Tours and Safaris. 
Lake Bunyonyi
Arguably one of the most beautiful lakes in Africa, Lake Bunyonyi is famous for holiday tours and walking trips. Visitors enjoy strolling around the lake's jagged shores as well as taking a restful time at the local resorts. 
Lake Bunyonyi is also famous for being Africa's second-deepest lake. But Lake Bunyonyi is also a birding paradise with many waterbirds here, such as Pied Kingfishers, the rare Victoria (Entebbe) Masked Weaver and Papyrus Yellow Warbler.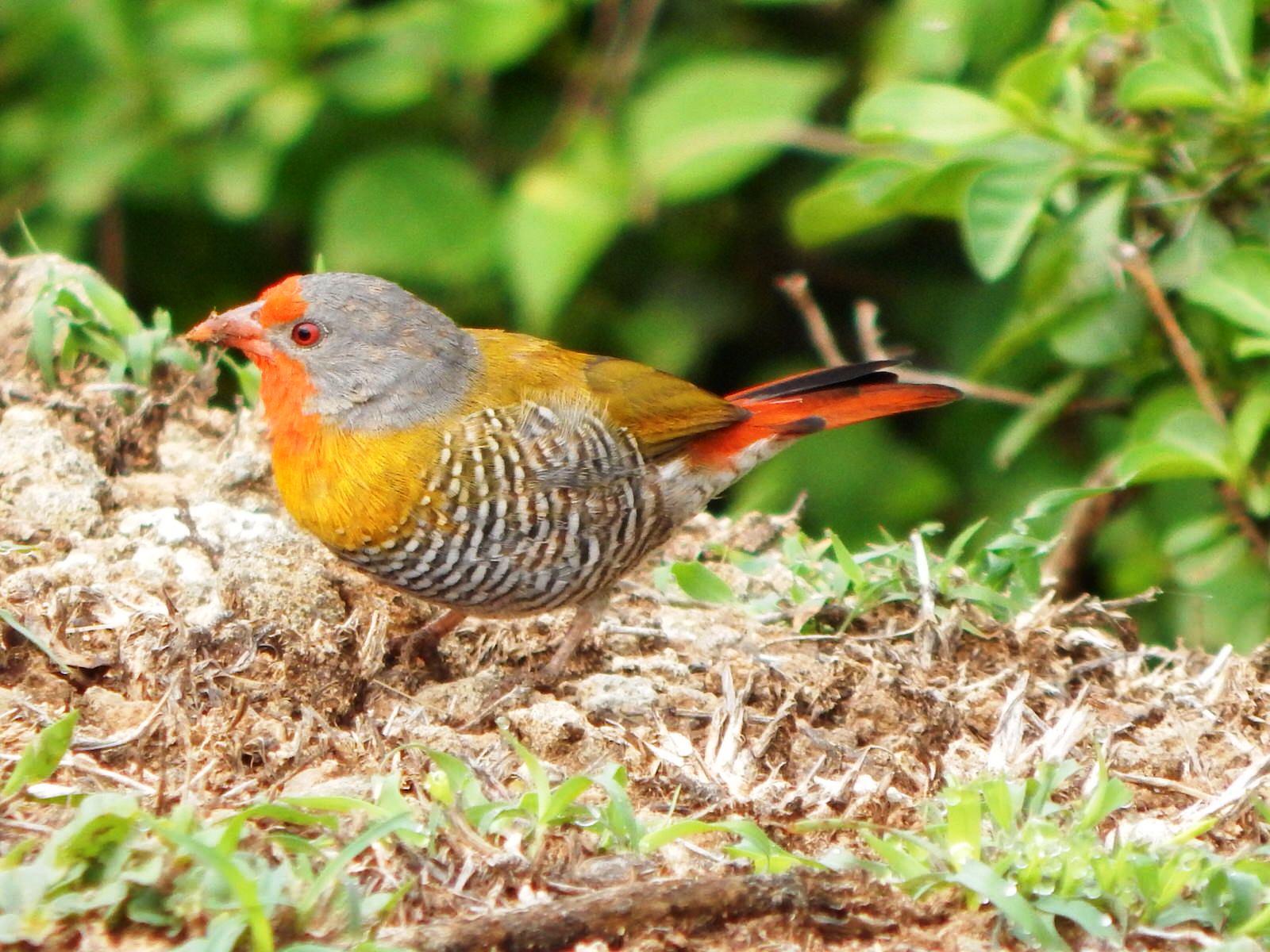 Mgahinga Gorilla National Park, Echuya Forest and neighbouring areas
Part of the famous Virunga Mountains Complex, Mgahinga Gorilla National Park is indeed a birding hotspot. This park, smallest one in Uganda, has been made famous by the local Mountain Gorillas and Golden Monkeys; that attract many visitors all year. The birds here are amazing as well and the local species include many Albertine Rift Endemics. Key birds here include Ruwenzori Turaco, White-tailed Crested Flycatcher, Handsome Francolin, the rare Shelley's Crimsonwing, Abyssinian (Kivu) Ground Thrush, Ruwenzori Batis, Lagden's Bush-Shrike, Blue-headed Sunbird, Regal Sunbird and Ruwenzori (Stuhlmann's) Double-collared Sunbird. The neighbouring Echuya forest shares many species with Mgahinga and is also a great site for Uganda Birding Tours and Safaris. 
Minziro Forest
Located along the border with neighbouring Tanzania, Minziro Forest is one of the least-explored forests in Uganda. However, this precious place is home to many birds species. Some key birds here include Yellow-crested Woodpecker, Xavier's Greenbul, Forest Robin, Jameson's Antpecker, Grey Longbill and Fire-crested Alethe. 
Bwindi Impenetrable Forest National Park
The park lies in the Southwestern region of Uganda bordering the Democratic republic of Congo along the margins of the Albertine Rift Valley. Situated on a mountainous region, the park features rugged terrain and steep hills and valleys. This is indeed the home to Mountain Gorillas; a top mammal target on our Uganda Birding Tours and Safaris. 
The park has indigenous and natural forests that shelter some 347 known birds species. A number of species are endemic to the forests of the Albertine Rift. In the tree canopy, scan for the Chapin's Flycatcher on the upper levels of forest undergrowth; listen for Grauer's or African Green Broadbill, and foraging on the forest floor, if lucky, you can spot the gem-like Shelley's Crimsonwing. A permanent swamp, Mubwindi, also plays host to the Grauer's Rush Warbler which is also endemic to the Albertine Rift Valley.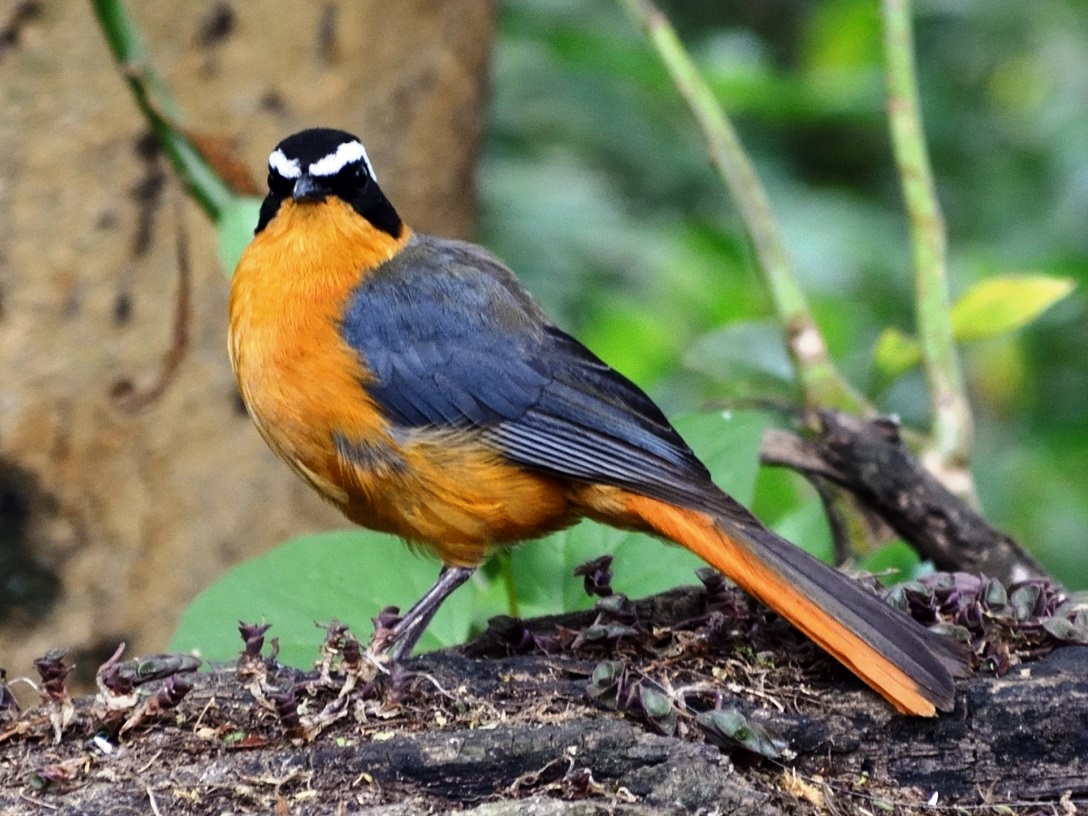 Kibale Forest National Park
This is one of the best intact Equatorial forests existing in Uganda. Huge tracts of tropical rainforests, grasslands and swamps are what compose this natural wildlife park. The southwestern corner of the park includes a section of Lake George, another Ramsar Site in Uganda. Kibale is known as one of the best places to track Eastern Chimpanzees; our closest-living relatives. This is often a great part of our Uganda Birding Tours; and the chimpanzee treks are often quite birdy as well. 
About 330 birds have been recorded here. A scan at the forest tops may yield the conspicuous White-naped Pigeon, while the undergrowth may produce some family groups of Collared Apalises and the special bird of Kibale- the Green-breasted Pitta. The nearby Bigodi Swamp Wetland is a great place for Purple-headed Starlings and Great Blue Turacos (a phenomenal bird that is often recorded on our Uganda Birding Tours).
Mpanga Forest
One of the small forests in Uganda, Mpanga is a great birding spot for a short trip. For those who love butterflies, Mpanga is also a great spot for butterfly walks. It is an easy forest to access from Kampala City, the capital of Uganda. Local birds include Compact Weaver, White-Breasted Nigrita, African Grey Parrot, African Pied Hornbill, Weyns's Weaver and African Green Pigeon.   
Entebbe Botanical Gardens
The botanical gardens are situated along the Northern shores of Lake Victoria and house a number of tropical plants and trees that are of aesthetic quality. Most of our Uganda Birding Tours and Safaris start here. As a first birding stop before exploring beautiful Uganda, you can walk along the Entebbe Botanical Gardens. Here you enjoy watching the diverse and abundant species of birds which are attracted by the huge collection of flowering plants and trees. The gardens offer a taste of what awaits you in the Pearl of Africa. You can expect to find several sunbird species actively looking for nectar, Orange-tufted and Red-chested Sunbirds, as well as a number of weavers such as Vieillot's Black, Weyns's and Orange Weavers, to name but a few.
Budongo Forest
The forest, situated in the Northwestern part of Uganda, covers over 42,000ha and has a record of having the most numerous Mahogany trees in Uganda. Some patches of savanna and woodland also exist within the reserve. This place is best known for the road often nick-named "the Royal Mile"; a perfect birding location. Budongo Forest and the Royal Mile are usually one of the main locations on our Uganda Birding Safari, and every year we spot some amazing birds here. Another area we often bird here is the Busingiro sector; which is also an excellent birding site. A number of Guinea-Congo Forest Biome species are known to occur here, notably: White-thighed Hornbill, Rufous-sided Broadbill, Spotted Greenbul, African Dwarf Kingfisher, Chocolate-backed Kingfisher, Blue-breasted Kingfisher, Cassin's Spinetail and Ituri Batis. Budongo Forest and the nearby Kaniyo Pabidi Forest are also famous for sheltering two species that occur nowhere else in East Africa. These are the Yellow-footed Flycatcher and Puvel's Illadopsis.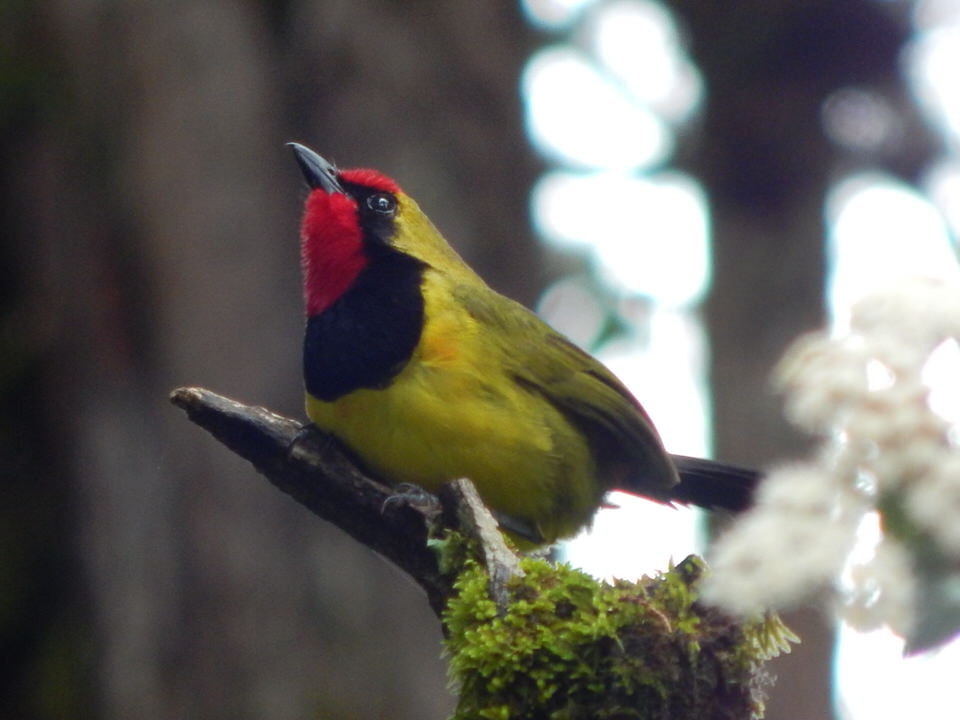 Mabira Forest Reserve
Located about 50kms from Kampala, this is the largest block of Rain forest in Central Uganda. Many of our Uganda Birding Tours explore this exciting forest. Mabira is a confluence of four of Uganda's five biomes, i.e. the Guinea-Congo Forest Biome, Lake Victoria Basin, Sudan-Guinea Savanna and the Afrotropical Highlands Biomes. The reserve also features numerous flat-topped hills and wide valleys that support wetlands of Papyrus swamps. About 300 bird species have been recorded here. Unique sightings of birds here include: Nahan's Francolin, Black-shouldered Nightjar, Carruthers's Cisticola, Red-chested Sunbird, Joyful Greenbul and Black-billed Weaver.
Uganda's Endemic Bird Species
For many birders, it is always nice to know the number of country endemics located in any destination. Well, Uganda has one endemic bird; the Fox's Weaver – although for a long time birders thought this bird was extinct. It had not been seen or photographed in the wild for quite some time. With the great effort of Ugandan birders and dedicated teams, the species was rediscovered in North-Eastern Uganda in the year 2018; and now we have a chance to see the gorgeous Fox's Weaver.
To arrange a tour to see the Uganda endemic Fox's Weaver, please contact us at Cisticola Tours and we shall help you on this great quest. We have a specialized Northern Uganda Birding Safari; that specializes on finding this species. The trip to see the Fox's Weaver can also be added as an extension to our Uganda Birding Safari or Uganda Birding Tour. 
Well, well…. it is time to plan your Uganda Birding Tours and Safaris

Uganda remains as the home of a true African bird watching safari. Lots of birding hotspots beckon you to explore, discover and enjoy the captivating birds of Africa. Whether it be in the setting of forests, or on the backdrop of expansive savannahs or cruising by boat over a swamp in search for your "must-see" birds, Uganda is truly the Pearl of the African continent.
Contact Cisticola Tours today to plan your next Uganda Birding Tour or Safari.