LAKE NAKURU NATIONAL PARK BIRDING TOUR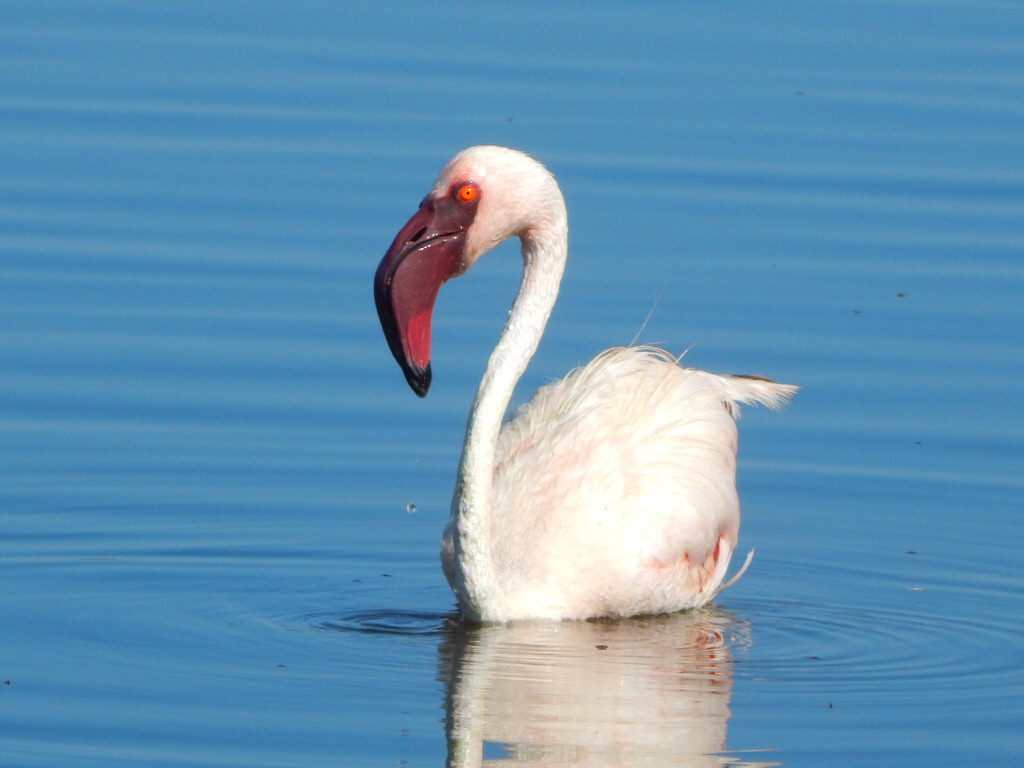 We shall leave early and head straight to Lake Nakuru National Park. We shall spend the bigger part of the day enjoying the birds of this park, as we sample our best selections of habitats. We shall have picnic lunch there; followed by more birding. In the later afternoon, we shall drive back to Nairobi.
This park is famed as the birdwatchers' paradise, and indeed was the first national park in Africa to be set up with an avian conservation objective. Up to a million flamingos have been recorded in this park depending on their regional migration. Most of these are Lesser Flamingos with Greater Flamingos making a smaller population. Sometimes the flamingos will move to other lakes across the Rift Valley and cannot be expected in large numbers all year.
Highlight birds
Woolly-necked Stork, Arrow-marked Babbler, Little Rock-Thrush, Mocking Cliff Chat, White-browed Robin-Chat, Reed Cormorant, Pink-backed Pelican, Pied Avocet, Kittlitz's Plover, Blacksmith Plover, Coqui Francolin, Hildebrandt's Francolin, Black Cuckoo, Levaillant's Cuckoo, African Cuckoo, Grey-crested Helmetshrike, Cape Teal, Brimstone Canary, Hottentot Teal, Red-billed Teal, Dusky Nightjar, Montane Nightjar, Pearl-spotted Owlet, Common Greenshank, Common Ringed Plover, African Fish Eagle, Abyssinian Wheatear, Northern Anteater Chat, Pied Kingfisher
Highlight mammals and others
Rothschild's Giraffe, Black Rhino, White Rhino, African Lion, Leopard, Common Zebra, Nile Hippo, Defassa Waterbuck, Maasai Giraffe, Thompson's Gazelle, Cape Buffalo
Habitats covered
Wetlands, Savannah
Photographic opportunities
Excellent
Special moments
African Big 5