GATAMAIYU FOREST & MANGUO SWAMP BIRDING TOUR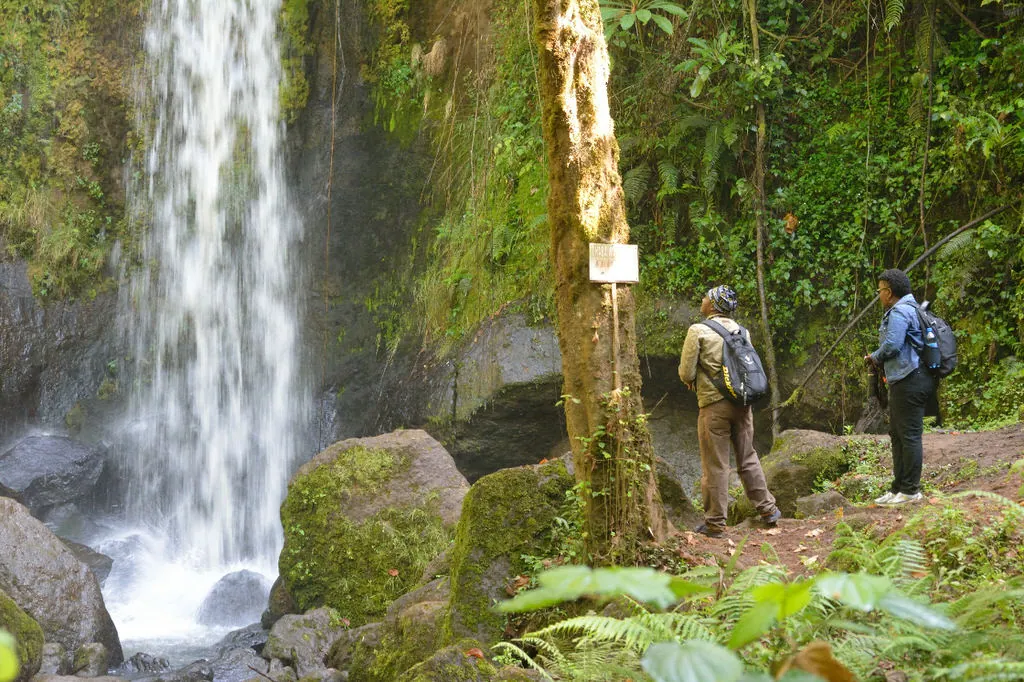 From Nairobi we shall head straight to our birding destination of the day, Gatamaiyu Forest. This is a pristine highland wet forest that forms the eastern edge of the great Aberdare Ranges Forest. Birds will be plenty, and we shall enjoy them all day. Local monkeys and squirrels may be spotted too.
We shall spend the entire morning birding in the forest, and later have our picnic lunch there. In the afternoon, we shall do some more birding and then head back to Nairobi. On our way from the forest, we shall make a stop-over at Manguo Swamp to spot some water birds.
Later we proceed to Nairobi, marking the end to our Gatamaiyu Forest and Manguo Swamp Birding Tour.
Highlight birds
Grey Crowned Crane, Great Egret, Hartlaub's Turaco, Cinnamon Bracken Warbler, Chestnut-throated Apalis, Brown Woodland Warbler, Abbott's Starling, Cape Wagtail, Cinnamon-chested Bee-eater, Brown-chested Alethe, African Hill Babbler, Hunter's Cisticola, Green-headed Sunbird, Golden-winged Sunbird, Malachite Sunbird, African Stonechat, Olive-breasted Greenbul, Placid Greenbul, Black-fronted Bushshrike, Yellow-bellied Waxbill, Bar-tailed Trogon, White-browed Crombec, White-headed Wood-hoopoe, African Olive Pigeon, Mountain Buzzard, Southern Pochard, Red-knobbed Coot, Maccoa Duck, White-starred Robin, White-tailed Crested-Flycatcher
Highlight mammals and others
Black-and-white Colobus Monkey, Mt. Kenya Kolb's Monkey, Ochre Bush Squirrel
Habitats covered
Wetlands, Highland Forest
Photographic opportunities
Excellent
Special moments
Forest walk