KITALE AND KONGELAI ESCARPMENT BIRDING DAY TOUR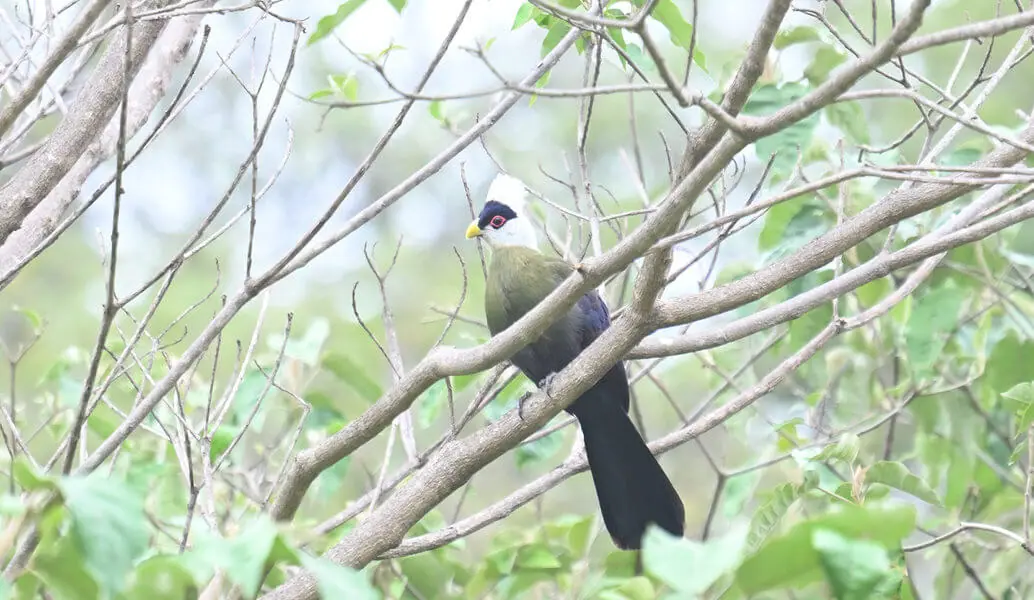 On our Kitale and Kongelai Escarpment Birding Day Tour; we start early. We head into the Kongelai Escarpment where we enjoy birding different habitats in the Sudan-Guinea Savannah Biome. This area hosts many uncommon species for Kenya and is less-visited by regular safari and tour itineraries. We shall explore different woodlands, bushlands and farms. We shall also visit the edges of the great Suam River, along the Kenya-Uganda border.
We shall also visit different swamps and grasslands as we seek additional species. The famous Mt. Elgon will also be visible to the West and is often seen all day. This mountain is a key attraction on our Kitale and Kongelai Escarpment Birding Day Tours.
We shall then head back home or to the hotel; marking the end to our great Kitale and Kongelai Escarpment Birding Day Tour.
Highlight birds
White-crested Turaco, Ross's Turaco, Eastern Grey Plantain-eater, Jackson's Hornbill, Hemprich's Hornbill, Heuglin's Masked Weaver, Chestnut-crowned Sparrow-Weaver, African Penduline-tit, African Thrush, African Blue Flycatcher, Yellow-throated Leaf-love/ Greenbul, Black-billed Barbet, White-headed Barbet, Yellow-billed Shrike, Bronze-tailed Starling, Splendid Starling, Purple Starling, Lesser Blue-eared Starling, Boran Cisticola, Foxy Cisticola, Familiar Chat, Green-backed Eremomela, Northern Black Flycatcher, Black-crowned Tchagra, Northern Puffback, White-crested Helmet-shrike, Blue-headed Coucal, Western Black-headed Batis, Dark Chanting Goshawk, Pale/ Common Scrub White-eye, African Wattled Lapwing, Red-chested Flufftail, Hartlaub's Marsh Widowbird, Silverbird, Brown Babbler, Stone Partridge
Highlight mammals and others
Hilgert's Vervet Monkey, Stuhlmann's Blue Monkey
Habitats covered
Wetlands, Bushlands, Grasslands, Farmlands, Woodlands
Photographic opportunities
Excellent
Special moments
Bird walks, Mt. Elgon views
You can also explore this area on a longer tour, by booking our Western Kenya Birding Tour.