ZANZIBAR ISLAND BIRDING DAY TOUR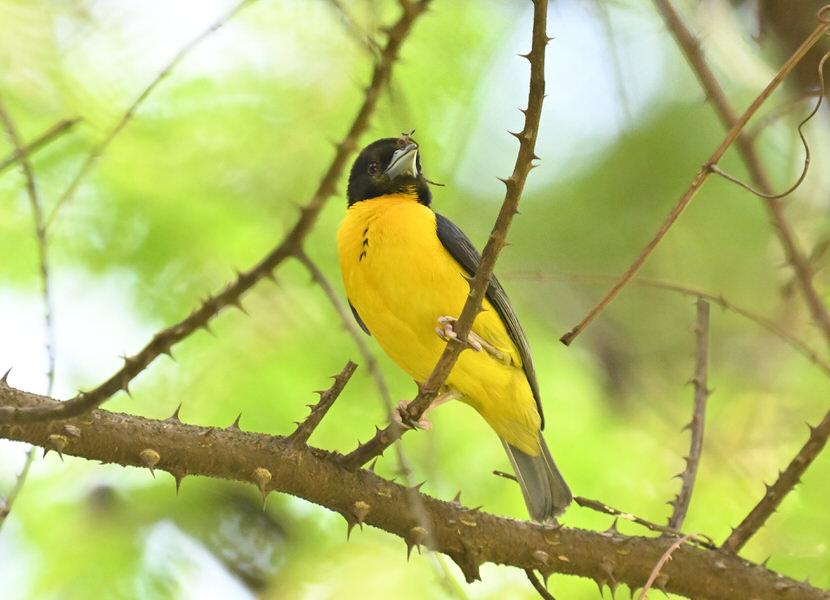 Our Zanzibar Island Birding Day Tour visits the island of Zanzibar (often called Unguja) – located South of her sister Island Pemba. Zanzibar is a special part of Tanzania, and is often called "The Spice Island".
We shall visit the famous Jozani Forest (Jozani-Chwaka Bay National Park and Biosphere Reserve), a famous home of the Zanzibar Red Colobus Monkey. Here we shall enjoy walking and birding, seeking some of the special species occurring here.
We shall also bird the local farms, bushlands and the mangrove zones.
We shall then head back to our lodge, marking the end to our lovely Zanzibar Island Birding Day Tour.
Highlight birds
Black-backed Puffback (Zanzibar variety), African Paradise Flycatcher, Fischer's Turaco (Zanzibar variety), Eastern Nicator, Brown-headed Parrot, African Pygmy Goose, Bearded Scrub-Robin (Zanzibar variety), Dickinson's Kestrel, African Pygmy Kingfisher, Mangrove Kingfisher, Striped Kingfisher, Java Sparrow, Malagasy Pond Heron, Palm-nut Vulture, Crowned Hornbill, Eastern Green Tinkerbird, Yellow-rumped Tinkerbird, Eastern Olive Sunbird, Purple-banded Sunbird, Grey Sunbird or Mouse-coloured Sunbird, Forest Weaver or Dark-backed Weaver, Eastern Golden Weaver, Tambourine Dove, African Green Pigeon (Coastal Tanzania variety), Pale Batis, Broad-billed Roller, Zitting Cisticola, East Coast Boubou or Zanzibar Boubou, Lesser Striped Swallow, Black-bellied Starling, Madagascar Bee-eater or Olive Bee-eater, Zanzibar Red Bishop, Little Greenbul, Zanzibar Greenbul or Sombre Greenbul
Highlight mammal and others
Zanzibar Red Colobus Monkey, Zanzibar Syke's Monkey, Black-and-Rufous Sengi, Red-bellied Bush/ Coast Squirrel, Zanj Sun Squirrel
Habitats covered
Forest, Farmland, Bushland
Photographic opportunities
Excellent
Special moments
Zanzibar Island