OL DONYO SABUK NATIONAL PARK BIRDING TOUR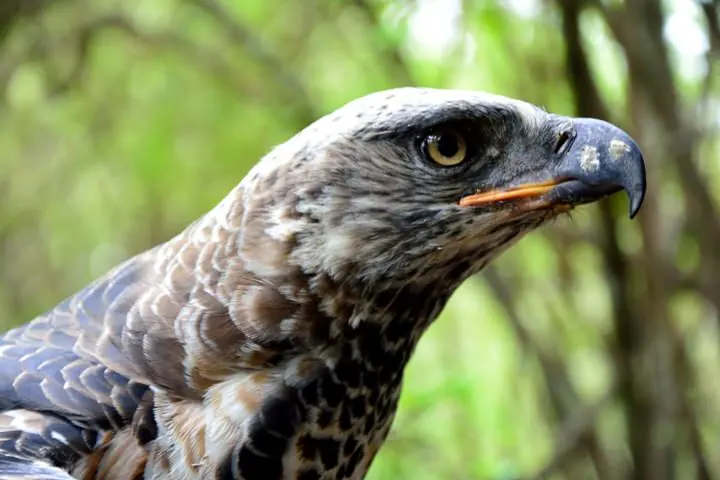 Our Ol Donyo Sabuk National Park Birding Tour starts early. Birding starts with several pre-determined stops along the very birdy Thika Road. We also take some few detours along this route, to seek extra birds.
When we arrive at Ol Donyo Sabuk National Park, we begin our birding at the lower elevation bushland. This active habitat is easy to bird and we shall also manage to enjoy birding on foot around the park headquarters. We shall then scale up the mountain using our vehicle along a winding road. As we move up the mountain, we shall enjoy changes in habitat, including highland grasslands and primary highland forest.
We shall spend all day enjoying this diverse area. Ol Donyo Sabuk Mountain is often called Kilimambogo, or the mountain of buffaloes. Ol Donyo Sabuk National Park is a small park that covers 20.7 square kilometres.
We shall then return to Nairobi, marking the end to our lovely Ol Donyo Sabuk National Park Birding Tour.
Highlight birds
Snowy Barbet, Spot-flanked Barbet, Kikuyu White-eye, Hinde's Babbler, Northern Pied Babbler, Meyer's Parrot, African Green Pigeon, Eastern Bronze-naped Pigeon, Black-and-white Mannikin, African Hill Babbler, Bearded Scrub Robin, Red-capped Robin-Chat, Lead-coloured Flycatcher, Hartlaub's Turaco, Purple-crested Turaco, Lemon Dove, Crimson-rumped Waxbill, Yellow-bellied Waxbill, Red-billed Firefinch, Grey-Olive Greenbul
Highlight mammals and others
African Buffalo, Slender-tailed Mongoose, Bushbuck, Olive Baboon, Black-and-white Colobus Monkey, Hilgert's Vervet Monkey, Mt. Kenya Kolb's Monkey, Bush Hyrax, Nile Monitor Lizard, Kenya Red-headed Rock Agama
Habitats covered
Wetlands, Semi-arid Bushland, Grasslands, Montane Forest
Photographic opportunities
Excellent
Special moments
Bird walks, Ol Donyo Sabuk Mountain (Kilimambogo), McMillan grave site, Athi River crossing, views of Mt. Kenya on a clear day