MPANGA FOREST RESERVE BIRDING DAY TOUR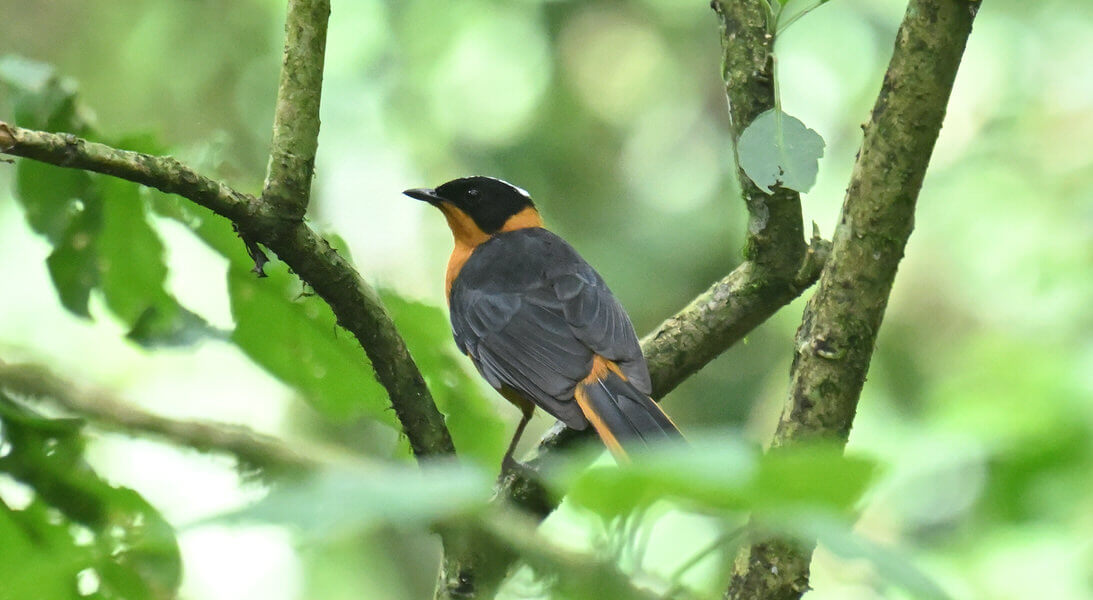 Our Mpanga Forest Reserve Birding Day Tour will visit this unique and beautiful forest, located a short drive from Kampala or Entebbe. The forest boats a great tract of natural woodland as well as small wetlands. We shall bird here on foot, walking along the designated forest trails. On the forest edges are great farmlands that also offer wonderful birds.
We shall also make some roadside stops to enjoy more birds at some local spots. These include spots where local papyrus swamps offer great wetland species.
We shall then head back to our lodge, marking the end to our lovely Mpanga Forest Reserve Birding Day Tour.
Highlight birds
Black-billed Turaco, Great Blue Turaco, Ross's Turaco, White-spotted Flufftails calling along the streams, Green Twinspot, Chestnut Wattle-eye, Western Nicator, Blue Malkoha/ Yellowbill, Black-and-white Shrike-Flycacther/ Vanga Flycatcher, Green Hylia, Yellow-spotted Barbet, Hairy-breasted Barbet, Vieillot's Black Weaver, Palm-nut Vulture, White-breasted Nigrita, Crowned Eagle, Speckled Tinkerbird, Red-bellied Paradise Flycatcher/ Black-headed Paradise Flycatcher, Fraser's Rufous Thrush/ Rufous Flycatcher-Thrush
Highlight mammal and others
Schmidt's Red-tailed Monkey, Banded Mongoose
Habitats covered
Lowland Tropical Forest, Wetlands
Photographic opportunities
Excellent
Special moments
Nature Walk, Mpanga Forest