MABAMBA SWAMP SHOEBILL TOUR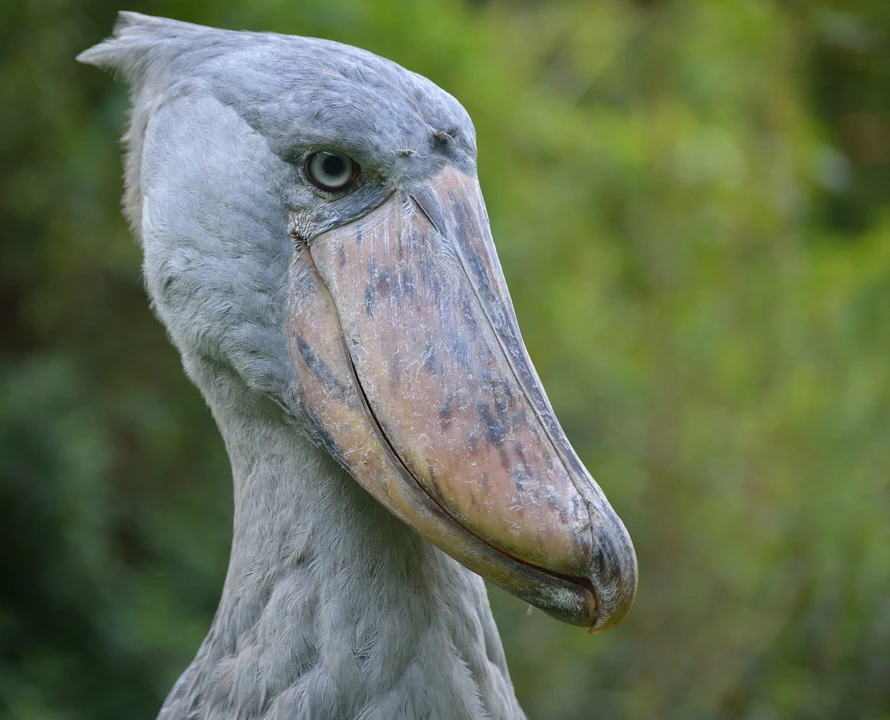 We shall start the day early for a trip to the famous Mabamba Swamp- where our Mabamba Swamp Shoebill Tour takes place. Mabamba is a wonderful wetland filled with papyrus marshes along the fringes of Lake Victoria. Indeed Mabamba is one of the best places in Africa to search for the rare Shoebill.
At Mabamba, we shall enjoy a boat trip, in a traditional canoe guided by experienced local guides. The swamp is very productive and holds a huge variety of birds' species. We shall also scan the papyrus marshes and gardens that neighbour the main swamp for more birds. Our star on the Mabamba Swamp Shoebill Tour, is definitely the pre-historic Shoebill.
Other birds expected here include Malachite Kingfisher, Red-chested Sunbird, Lesser Jacana, Papyrus Gonolek, Blue-breasted Bee-eater, Blue-headed Coucal, African Pygmy Goose, Snowy-crowned Robin-chat, Sooty Chat and Eastern Grey Plantain-eater. We may also be lucky to find the rare Sitatunga Antelope.
We shall then head back to our lodge, marking the end to our lovely Mabamba Swamp Shoebill Tour.
Highlight birds
Shoebill, Grey Crowned Crane, Swamp Flycatcher, African Jacana, Western Osprey, Malachite Kingfisher, Red-chested Sunbird, Lesser Jacana, Papyrus Gonolek, Blue-breasted Bee-eater, Blue-headed Coucal, African Pygmy Goose, Snowy-crowned Robin-chat, Sooty Chat, Eastern Grey Plantain-eater
Highlight mammal and others
Vervet Monkey, Nile Hippo, Nile Crocodile, Sitatunga
Habitats covered
Tropical Forest, Wetlands
Photographic opportunities
Excellent
Special moments
Canoe ride, Shoebill, Nature Walk, Lake Victoria