ENGIKARET LARK PLAINS BIRDING DAY TOUR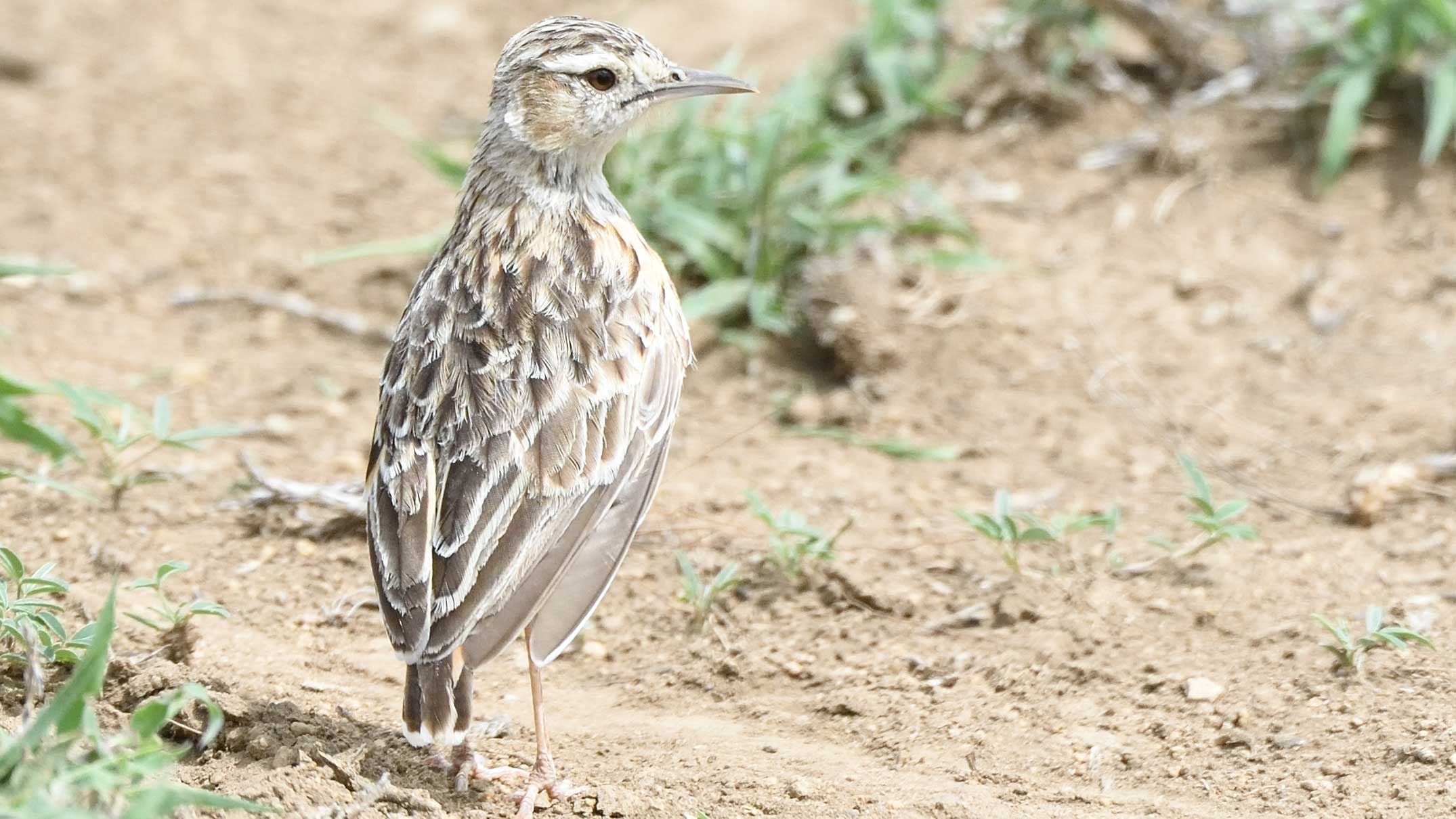 Our Engikaret Lark Plains Birding Day Tour visits this beautiful habitat, located North from the town of Arusha, in Northern Tanzania.
We shall leave early for this dryland habitat North of Arusha where the rare Beesley's Lark is found. We shall enjoy birding here the entire morning as we search for this species among an array of other birds. There will be many grassland species to enjoy here. The local shrubs and bushes are also full of exciting birds.
We shall enjoy views of Mt. Meru on the way. On clear days, Mt. Kilimanjaro can also be seen in the distance.
We shall then head back to our lodge, marking the end to our lovely Engikaret Lark Plains Birding Day Tour.
Highlight birds
Beesley's Lark, Short-tailed Lark, Foxy Lark, Athi Short-toed Lark, Red-fronted Tinkerbird, Black-throated Barbet, Red-and-yellow Barbet, Abyssinian Wheatear, Banded Parisoma, Red-fronted Warbler, Tiny Cisticola, Pygmy Falcon, Greater Kestrel, Eastern Chanting Goshawk, Red-throated Tit, Blue-naped Mousebird, White-headed Mousebird, Buff-bellied Warbler, Augur Buzzard, Lilac-breasted Roller, Kori Bustard, White-fronted Bee-eater, Little Bee-eater, Abyssinian Scimitarbill, Southern Grosbeak Canary, Grey Wren Warbler, Kenya Sparrow, Brubru, Rosy-patched Bush-Shrike, Yellow-bellied Eremomela, Grey-capped Social Weaver, Black-necked Weaver, White-bellied Canary
Highlight mammal and others
Common Zebra, Maasai Giraffe, Olive Baboon, White-bearded Wildebeest
Habitats covered
Bushland, Savannah Grassland
Photographic opportunities
Excellent
Special moments
Mt. Meru views, Mt. Kilimanjaro views, Endemic birds of Tanzania