THE SHARPE'S LONGCLAW EXPEDITION – TRIP REPORT by Sidney Shema – Tour Leader, Cisticola Tours Ltd.
The day started right on schedule as I met up with our clients Chris, Ashok, Bijal, Par and Tommy as well as our driver Charles at the museum in the morning and we were on the road by 7 a.m. We picked our final client Imraan up at the UN Avenue junction and headed straight for the Nairobi-Naivasha highway via Limuru Rd. Along the way we already began having sightings of some interesting birds as an African Harrier-hawk flew by and we drove past a perched Augur Buzzard. We were soon on the main highway and heading north-westward toward Naivasha. After a very brief stop at the Great Rift Valley View Point for a couple of photos, we made another brief stop at Total Petrol Station, just before Naivasha Town, where we glimpsed some Hybrid Lovebirds in flight. From here we turned north-east and began to ascend the Kinangop Plateau. To our right we could see the unmistakable massif of the Aberdare Mountain Range towering over the landscape. The Kinangop Plateau is positioned right in-between the Aberdares and the floor of the Rift Valley.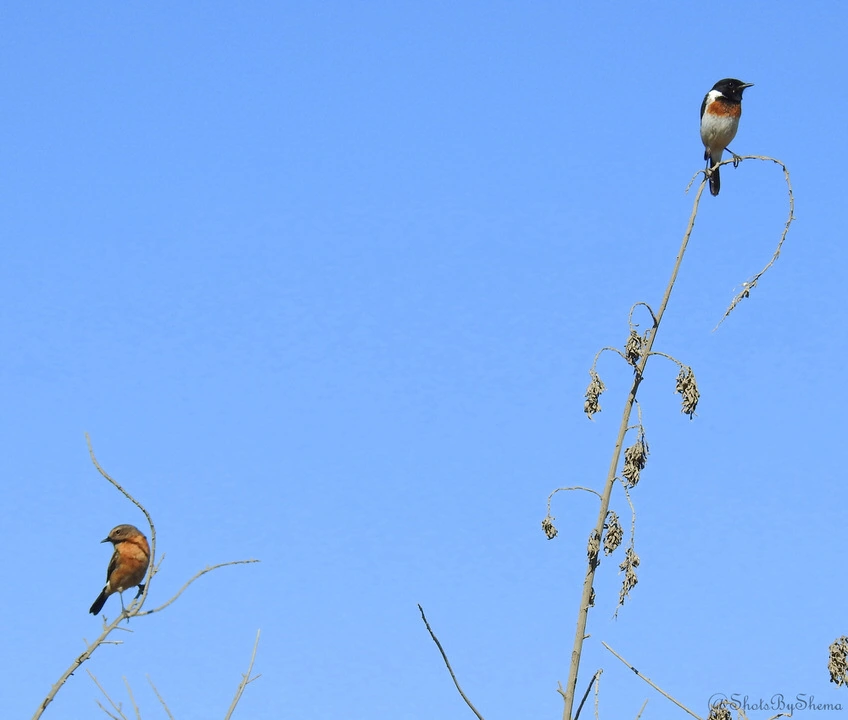 We soon picked up our local guide John Gitiri at a local shopping centre in Kinangop. By this time we had already added Common Stonechat, Gabar Goshawk and Common Fiscal among others to our bird list for the day. As we proceeded, John showed us a large Eucalyptus tree that has been turned almost pure white by the droppings of several Cattle Egrets and Reed Cormorants that nest on it annually. Nearby, a Cape Rook was perched close to several Pied Crows. A stunning pale-morphed Booted Eagle swiftly glided past very low overhead. We carried on and got to a small reed bed that seemed to be a hive of bird activity. Common Waxbills, Streaky Seedeaters, Village and Baglafecht Weavers, Hunter's Cisticolas, a Black Crake and a Wood Sandpiper were all busy foraging in and around the reeds. Overhead was a large mixed flock of Barn Swallows, Red-rumped Swallows, Plain Martins, Common House Martins, Common Swifts and Little Swifts. A Black-chested Snake Eagle soared past and an Augur Buzzard was circling in the distance. After enjoying this mixed frenzy of resident and migrant birds, we proceeded on where we parked at a roadside dam for a walk along its edge to search for Sharpe's Longclaw in the tussocks as we enjoyed sightings of assorted waterbirds.
The dam produced both Great and Reed Cormorants, a pair of Grey Crowned Cranes, Great Egret, Black-headed and Grey Herons, African Spoonbill, 8 Northern Shovelers, Yellow-billed Ducks, Egyptian Geese, Pied Kingfisher, Yellow-billed Stork, Abdim's Stork, Horus Swift and several Long-tailed Widowbirds among several other species. There was no shortage of waders as Wood and Marsh Sandpipers, Common Greenshank, Ruff, Black-winged Stilt, Three-banded Plover, Blacksmith Plover and (to everyone's excitement) 3 Common Snipes were all present. Raptors also put on a show for us. 2 African Fish Eagles circled high in the sky, an Augur Buzzard and 2 Black-chested Snake Eagles once again soared past (this time much closer) and a Common Buzzard perched nearby. A lifer here for many in the group was Levaillant's Cisticola, which gave us some great views. It was now noon and our bird list had grown very long but we were yet to see the main bird that had brought us here – the endemic Sharpe's Longclaw – even though we had seen its close relatives the Grassland Pipit and Yellow Wagtail.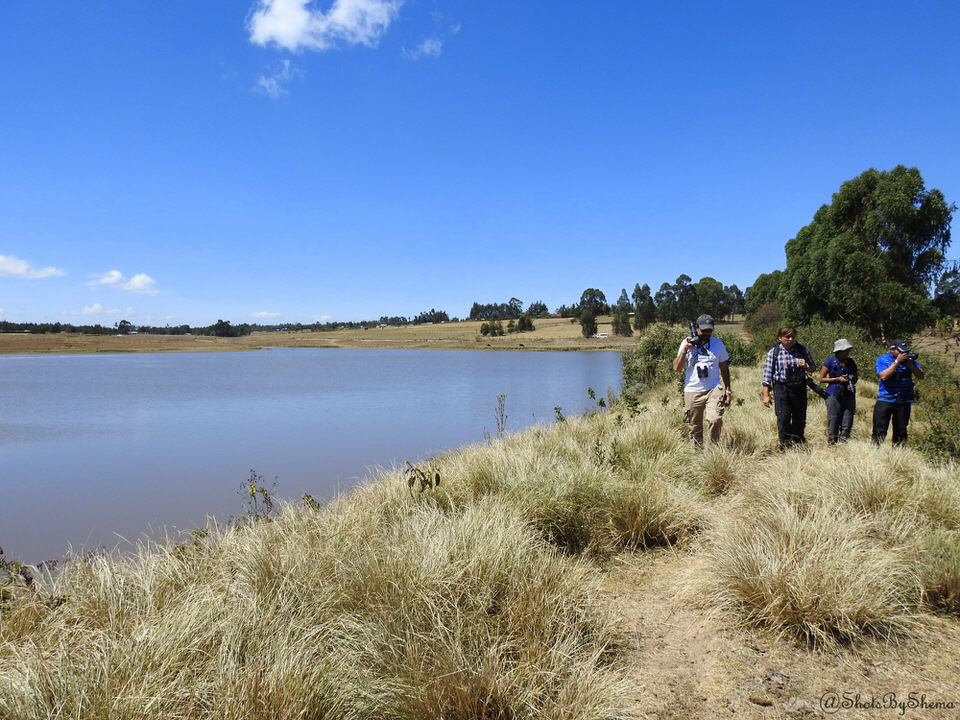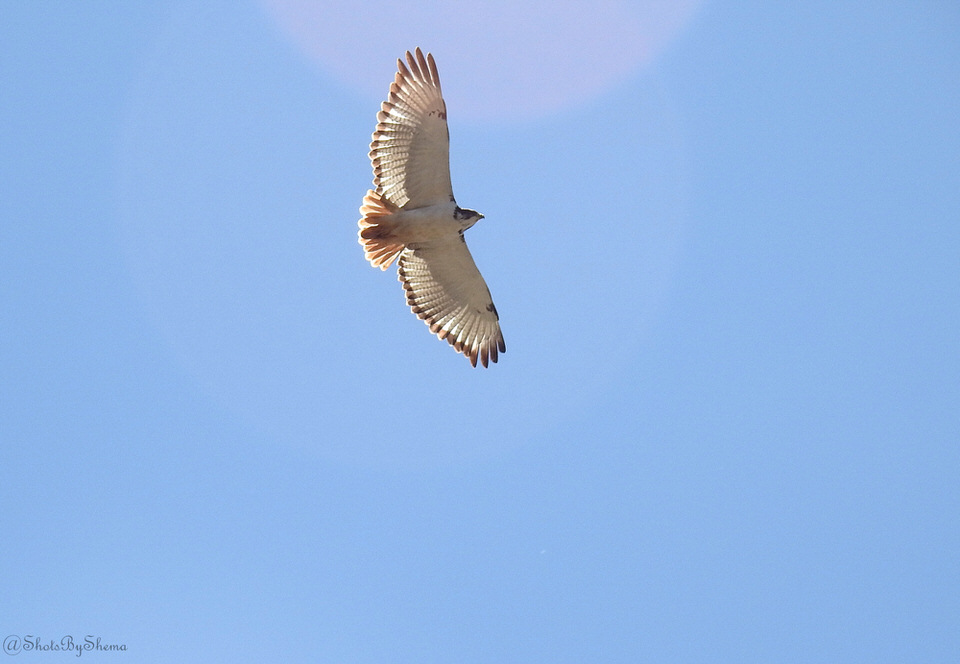 We got back into the car and drove to a nearby location where we had a good chance of seeing it. Here we first found a nice shady spot where we could have our picnic lunch to refuel before continuing our search! Northern Anteater Chat, Yellow Bishop, Cinnamon-chested Bee-eater, Black Saw-wing, Cape Wagtail and the migrant Black Stork all added themselves to our day's list before we had finished our lunch. Once all bellies were full, we continued our search.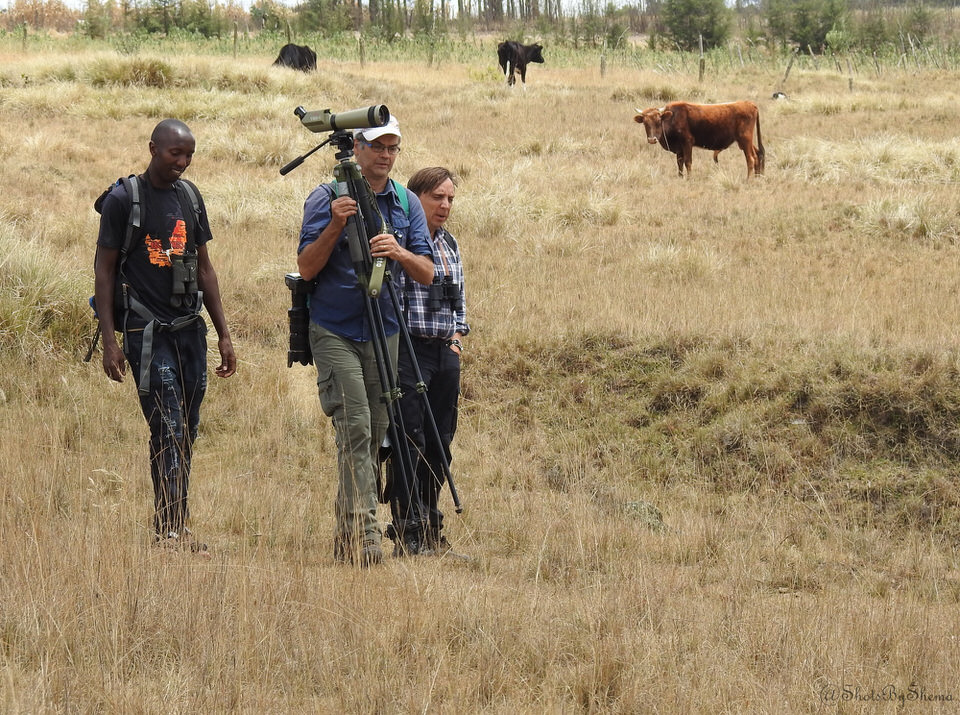 We were now in an extensive area of very nice open tussock grasslands which seemed perfect for Sharpe's Longclaw. We fanned out as we walked so as to increase our chances of detecting one. As we walked, we flashed several Rufous-naped Larks, a Common Quail and even a Yellow-throated Longclaw which for a split second fooled us into thinking it was its cousin, the Sharpe's Longclaw! Just as the unpleasant thought of possibly not finding this bird begun to creep into my mind, a small streaky yellow bird flew out of the grass and perched close to a small pile of stones. We quickly scrutinized it with our binoculars and although we could see that it was a longclaw of sorts, it was initially tricky to identify precisely as it was facing away from us. However, it soon gave its ID away with a brief turn, revealing its lightly streaked chest that lacks a solid black 'V' mark. It was a Sharpe's Longclaw! With excitement levels through the roof, we carefully approached it in order to have a chance of photographing it without it flying away. It was very calm as it steadily walked and paused in typically longclaw and pipit fashion, never going too far away too fast. The long grass and the bird's habit of mainly facing away from us whenever it stood still made photography a bit challenging, but we stayed with it for about 20 minutes and everyone walked away happy with the experience!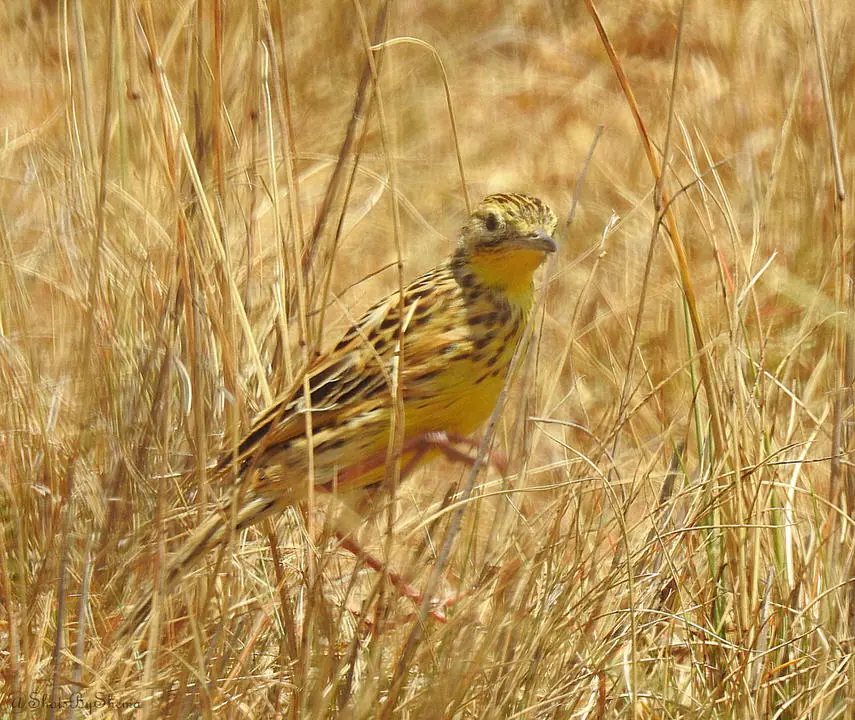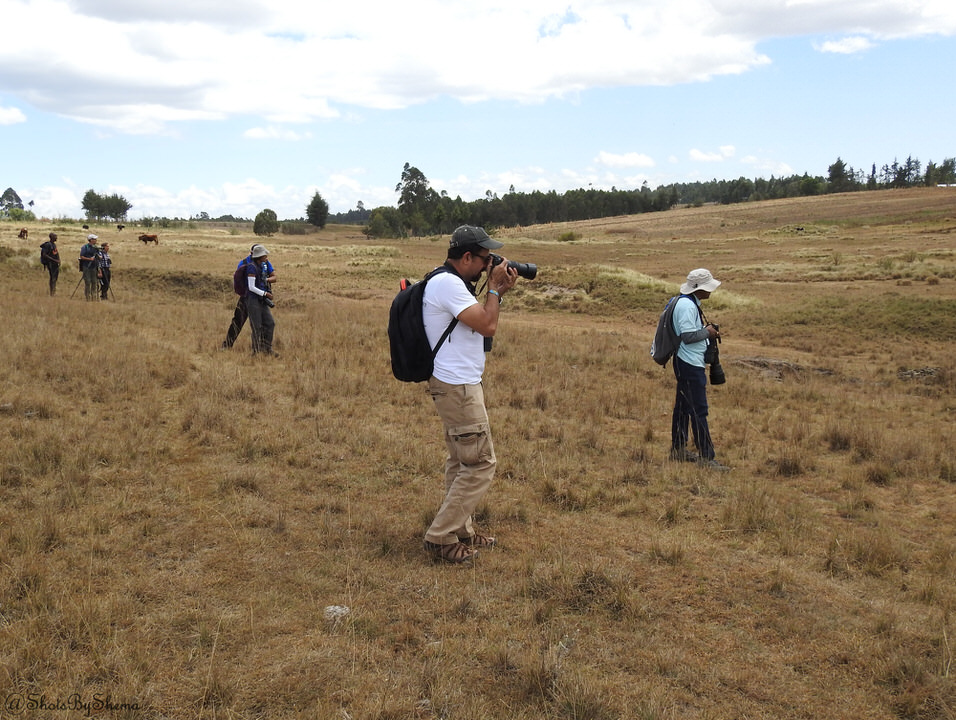 As we were admiring this rare and Critically Endangered endemic, a Long-crested Eagle flew past. Some members of our group were so focused on photographing the longclaw that they completely missed the eagle! Although it is a stunning bird itself, the longclaw had clearly stolen the show! As we walked away from the longclaw, a sub-adult Black-chested Snake Eagle approached and began to hover very close by, in typical hunting fashion. Almost immediately, a very rufous Common Buzzard also flew in and began to circle above us. This gave the group ample photographic opportunities. Soon a Lanner Falcon also flew past, although at a greater distance than the eagle and buzzard. Several male Long-tailed Widowbirds in stunning breeding plumage also gave us great opportunities to photograph them and the clients got some very stunning shots! We added Wire-tailed Swallow, Red-billed Quelea and Wing-snapping Cisticola as we walked back to our vehicle.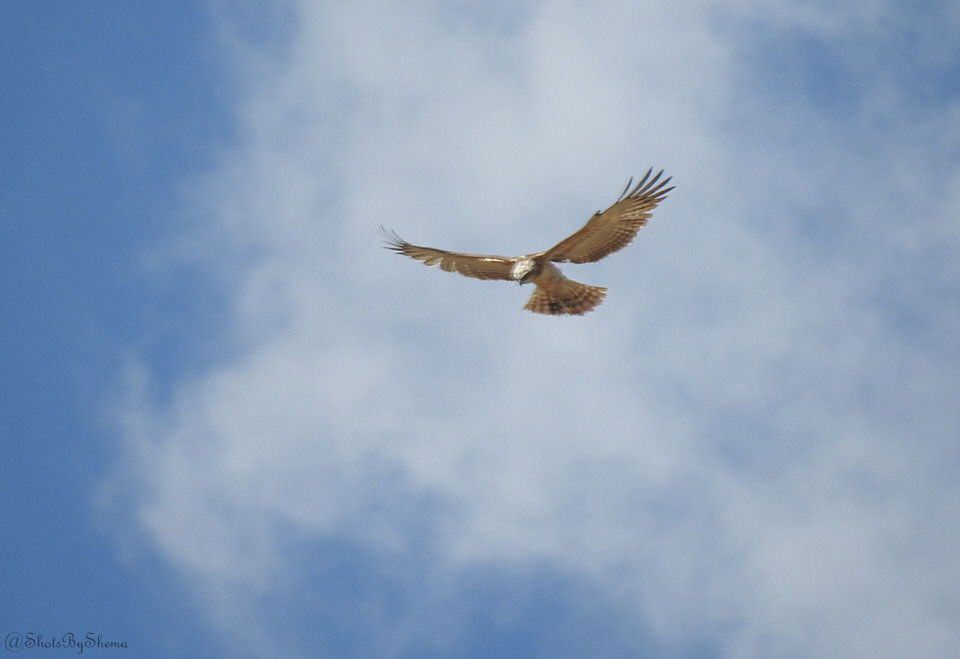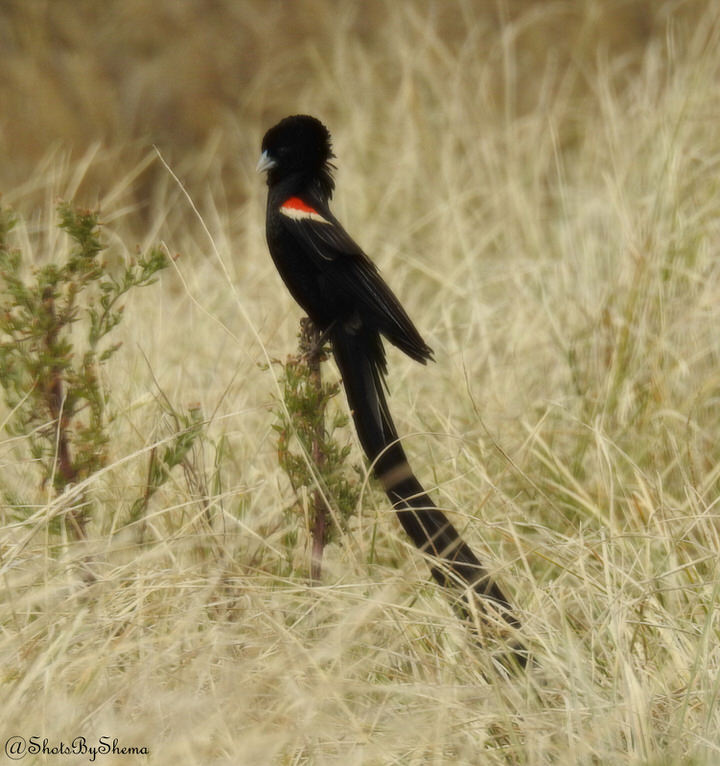 We made a quick and brief ascent of the Aberdares Mountains to just over 3000m, where we got great views of Moorland (Alpine) Chat as well as the endemic Jackson's Francolin. We also sighted Green Sandpiper, Common Kestrel and a partially hidden Bush Duiker (a small antelope species)! Tropical Boubou and Cinnamon Bracken Warbler were heard calling in the forest and a Kandt's Waxbill was seen on the descent back to the Kinangop Plateau.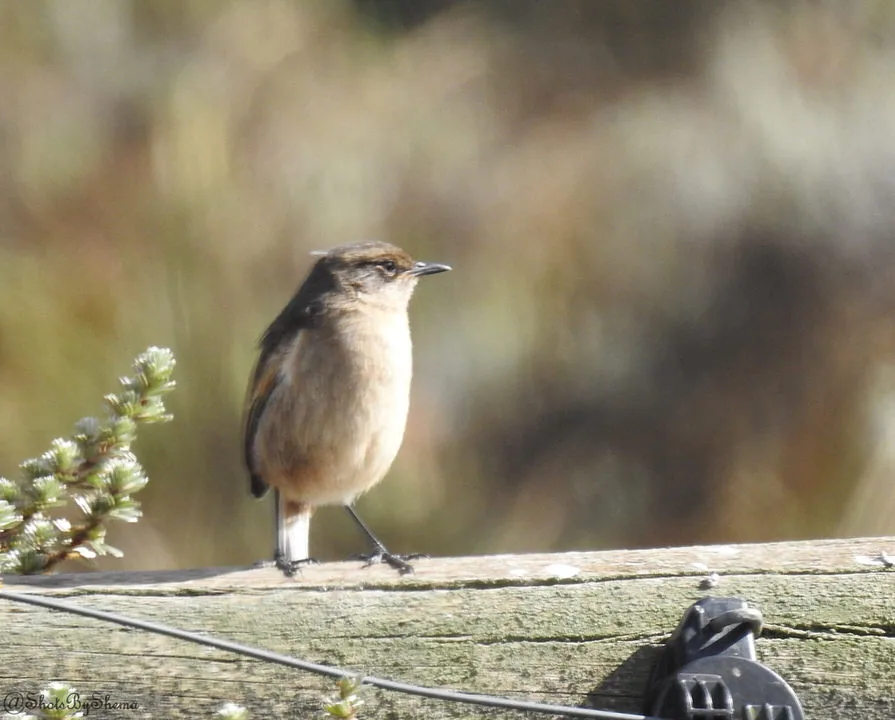 It was now late evening and we were on our way back to Nairobi, but before leaving Kinangop we made one final stop at a small wetland by the roadside. Here a Yellow-billed Egret was fishing as Little Grebes and several other waterbirds foraged among nesting Red-knobbed Coots. A couple of Coypus (introduced South American rodents) were also feeding in the wetland. The bird of the moment however was a Lesser Jacana! This tiny cousin of the more common African Jacana was a lifer for all except John who sees it often as he lives in the area. The final species for Kinangop then flew past just before we got back into the car to go home – Nyanza Swift. We dropped John at a local shopping centre and were on our way.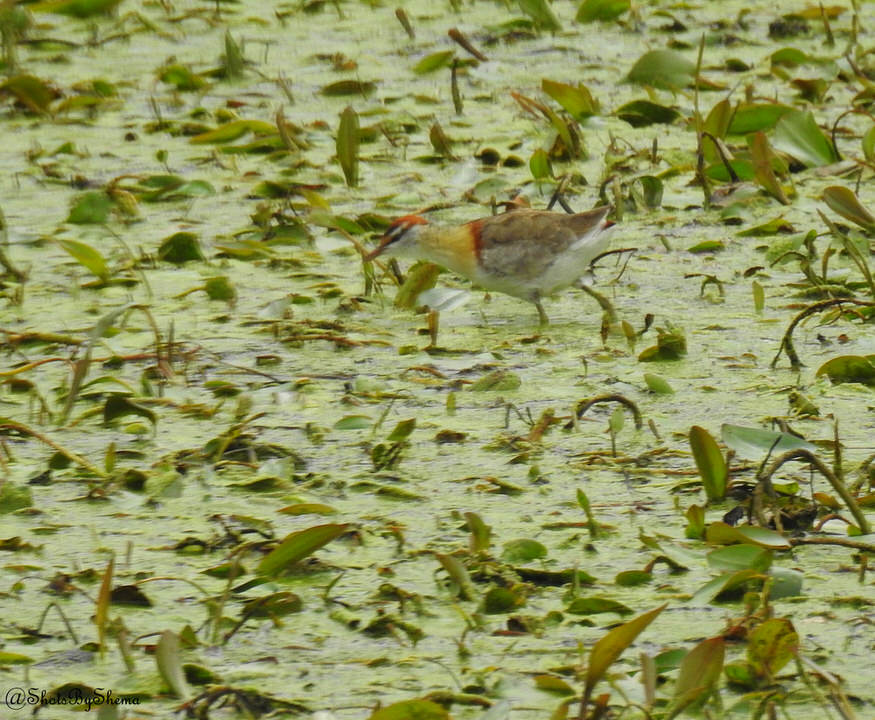 Before getting back to Nairobi, we made our final stop of the day at Manguo Wetland (Limuru) as the sun was setting. Here a beautiful Great Sparrowhawk flew past us as we scanned the wetland. Common Sandpiper, Glossy Ibis, African Pied Wagtail, Little Egret and several other birds were all feeding in and around the wetland. From here, we ended the trip as we drove back into Nairobi. The day had been very productive, with everyone having at least 2 lifers! Some in the group had around 30 lifers! Our bird list for the day totalled 106 species. The list was recorded entirely using the BirdLasser mobile app and submitted to the Kenya Bird Map – a project mapping the current distribution of birds in Kenya. The trip was a great experience for everyone and I enjoyed leading it. We at Cisticola Tours look forward to the next birding trip and the adventures that it will bring! Feel free to contact us to book a tour and experience the outstanding birds and biodiversity of East Africa!