Nairobi National Park Birding
Trip duration
1 day
Brief itinerary
This is one of our most interesting birding destinations, and only covers an area large enough for a perfect day trip. This is Kenya's oldest National Park, located just 7 kilometres from the edge of Nairobi. Many regard it as Kenya's capital birding location. In fact over 500 bird species recorded in the park. The park is only 117.21 Km2 in size.
The trip starts in the early morning hours, to maximise birding opportunities. We shall spend the entire day in the park birding across the varied habitats that our guide will help you enjoy. You shall return to the hotel by late afternoon.
Highlight birds
Jackson's Widowbird, African Water Rail, Spotted Thick-knee, Speke's Weaver, Secretarybird, Northern Pied Babbler, Pangani Longclaw, African Quail-finch, Zebra Waxbill, Kori Bustard, Saddle-billed Stork, Ruppell's Robin-chat, White-tailed Lark, Rufous-naped Lark, Red-throated Tit, Yellow-throated Sandgrouse, Martial Eagle, African Crowned Eagle, Lappet-faced Vulture, Violet Wood-hoopoe, Nairobi Pipit, Croaking Cisticola and Desert Cisticola
Highlight mammals and others
Leopard, African Lion, White Rhino, Black Rhino, Nile Crocodile
Habitats covered
Savannah, Dry Upland Forest, Wetlands
Photographic opportunities
Excellent
Special moments
Visit to the historic ivory burning site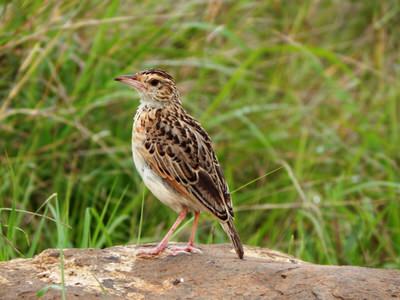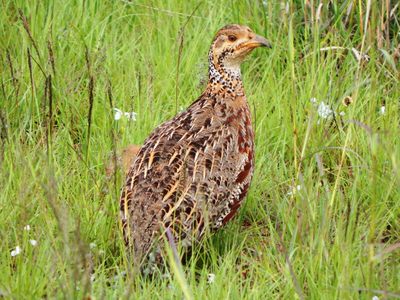 Let's plan your next adventure in East Africa.