Kenya Prime Birding Experience
Trip duration
4 days/ 3 nights
Brief itinerary
This tour starts from Nairobi, Kenya's economic capital city. We start with a brief transect through the city. Depending on your hotel location, you will enjoy the rising of Nairobi, and our guides will help you identify some key buildings and sites within the city.
From here we head straight to our first birding destination,Gatamaiyu Forest. This is a pristine highland wet forest that forms the eastern edge of the great Aberdare Ranges Forest. On our way to the forest, we may make a brief stop-over at a local wetland to spot some water birds. We shall spend the entire morning birding in the forest, and later have our picnic lunch there.
We shall then drive to the saline Lake Elmenteita, a World renowned UNESCO Heritage Site and Ramsar Site. We shall have a scenic sundowner here, before taking a rest in the evening. The following day we shall bird at this lake, adding new birds from our previous ones.
In the late afternoon, we shall head to Lake Baringo, another Ramsar Site- but fresh water lake. We shall bird here for the next two days, adding many species of birds unique to the northern Kenya region. The semi-arid scrub here is great for birds, as well as the local cliffs. We shall also do a boat tour of the lake to reach more birds and habitats.
We shall then head back to Nairobi on the last afternoon.
Highlight birds
Bar-tailed Trogon, Brown Woodland Warbler, African Hill Babbler, Hartlaub's Turaco, Great White Pelican, Lesser Flamingo, Greater Flamingo, Northern White-faced Scops-Owl, Heuglin's Courser, Spotted Thick-Knee, Hemprich's Hornbill, Jackson's Hornbill, Black-headed Lapwing
Highlight mammals and others
Leopard, African Lion, Black-and-white Colobus Monkey, Nile Crocodile
Habitats covered
Savannah, Highland Forest, Wetlands, Semi-arid Scrubland
Photographic opportunities
Excellent
Special moments
Sundowner, Horse Ride, Lakeside Breakfast, Boat Ride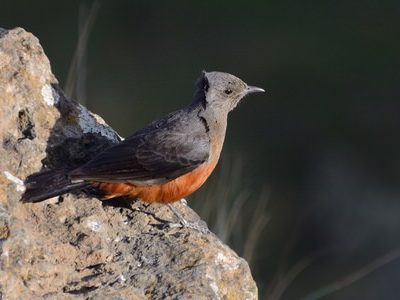 Let's plan your next adventure in East Africa.