David Sheldrick Elephant Orphanage
Trip duration
1 day
Brief itinerary
Our guide shall pick you from your hotel and you head straight for the elephant orphanage. At the orphanage you will learn about the orphaned elephants and how they got to the centre. You will also learn elephant biology and the threats facing the species. The local education team will also teach you about how the orphans are cared for until rehabilitation. Further, you will learn how you can adopt a baby elephant, if you are interested in adopting.
Photographic opportunities
Excellent
Special moments
Elephant Bottle-Milk Feeding, Elephant Dust Roll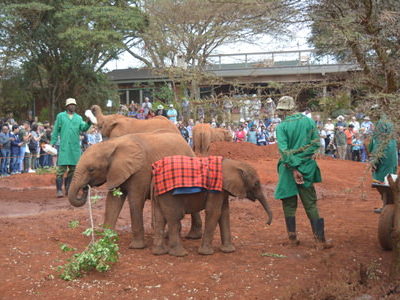 Let's plan your next adventure in East Africa.